The Winnipeg Jets have signed centre Bryan Little to a six-year contract extension reportedly worth $5.291 million per year.
"I'm really excited. I knew when we first started talking this summer that I wanted to stay here for a long time, and if possible maybe even finish my career here," Little told WinnipegJets.com. "I'm really happy things worked out, and we were able to get something done."
The 29-year-old originally from Edmonton, Atla., was entering the final year of his current contract originally signed in July 2013, a five-year deal worth $4.7 million per season. His new contract comes close to a $600,000 raise but does not kick in until the 2018-19 season.
Little has spent his entire career with this current franchise. Originally drafted by the then-Atlanta Thrashers 12th overall in the 2006 draft, he has compiled 432 points (184 G, 248 A) during his 10 seasons in the NHL.
With the next seven years of his career locked up, Little can now back to focusing on hockey.
"Now is kind of the best part. I do still want to be a competitive player and a key guy on this team for a long time," he said. "There wasn't any celebration or anything like that, I just took a breath, and I was happy about it, and now it's time to get to work."
[relatedlinks]
September 14, 2017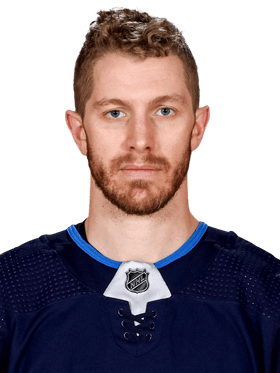 ---
SIGNED BY
Winnipeg Jets
CONTRACT TYPE
Contract Extension
SALARY CAP HIT
$5.291 million