Anze Kopitar's patience has payed off — to the tune of an $80 million contract extension.
The Los Angeles Kings locked up their star centre Saturday for eight more years, the maximum term allowable under the collective bargaining agreement.
Kopitar's new cap hit will be $10 million annually, starting in 2016-17.
Both the player and the team maintained throughout negotiations that a deal would get done, yet the deal took more than six months to complete.
If Kopitar had decided to explore free agency July 1, he could only have sought a seven-year deal from another team.
Kopitar's cap hit is the third-highest in the NHL, just behind those of Jonathan Toews and Patrick Kane ($10.5 million each), and should serve as a benchmark for impending UFA Steven Stamkos's negotiations.
Kopitar, who owns two Stanley Cup rings, will supplant star defenceman Drew Doughty ($7 million cap hit) as the highest-paid King next season.
"He's everything we covet as a King," Mike Futa, L.A.'s director of hockey operations, told Hockey Central earlier this season. "Anytime we write out our core and what has made up successful, the first name we write down is our C1, Number 11."
Kopitar, 28, is in the seventh and final year of a $47.6-million pact that carries a $6.8-million salary cap hit.
According to Mayor's Manor, Kopitar and agent Pat Brisson were originally believed to be asking for up to to $11 million per year. Brisson was responsible for securing Kane and Toews' monster extensions with the Blackhawks in July 2014.
"I'd like to stay an L.A. King, and I'm pretty sure the Kings would like me to come back," Kopitar told Sportsnet before puck dropped on the season.
Through 42 games, Kopitar has 12 goals, 23 assists and a plus-17 rating for the Pacific Division–leading Kings.
Back in 2014, Wayne Gretzky called Kopitar the third-best player in the world, behind only Sidney Crosby and Jonathan Toews. He was a finalist for both the Frank J. Selke and Lady Byng trophies in 2015.
January 16, 2016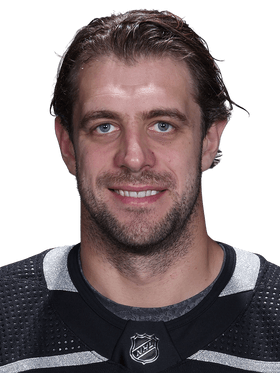 ---
SIGNED BY
Los Angeles Kings
CONTRACT TYPE
Contract Extension
SALARY CAP HIT
$10 million