The Tampa Bay Lightning have signed Yanni Gourde to a six-year contract with an annual cap hit of $5.166 million per season, the team announced Friday.
We have re-signed Yanni Gourde to a six-year contract worth $5.166 million AAV.

: https://t.co/xVtsKTCi1p pic.twitter.com/nLNhKK0Wte

— Tampa Bay Lightning (@TBLightning) November 2, 2018
Gourde has four goals and eight assists for 12 points in 12 games this season. The 26-year-old had a breakout campaign last season, scoring 25 goals and 39 assists in 82 games.
"We are very pleased to have Yanni as a part of the Lightning organization for the foreseeable future," Lightning vice president and general manager Julie BriseBois said in a release. "Yanni personifies our team's identity with his speed and relentlessness on the ice and his strong character off of it. He is proof of how far hard work and dedication can take you, and we look forward to him continuing his career in Tampa Bay."
In 116 career games, Gourde has 35 goals and 50 assists for 85 points. He was set to become an unrestricted free agent at the end of the 2018-19 season.
November 2, 2018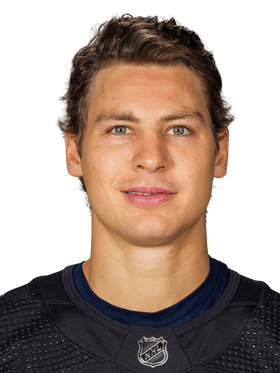 ---
SIGNED BY
Tampa Bay Lightning
CONTRACT TYPE
Contract Extension