Toronto Maple Leafs forward Andreas Johnsson has accepted his qualifying offer.
It's a one-year, two-way contract with a salary cap hit of $787,500, the team announced Friday.
The 23-year-old Swede spent most of the 2017-18 campaign with the Toronto Marlies in the AHL where he was a point-per-game player in 54 regular-season contests. Johnsson was integral to the Marlies' run to a Calder Cup championship, scoring 10 goals and adding 14 assists in 16 playoff games.
His performance with the Marlies earned him the Jack A. Butterfield Trophy as the AHL playoff MVP and was named to the AHL's Second All-Star Team.
In addition to his success with the Marlies, Johnsson suited up with the Maple Leafs for nine regular-season games and all six of their post-season games.
Johnsson, a seventh-round pick of the Maple Leafs from 2013, will be a restricted free agent following the 2018-19.
"He's a special, special kid," Marlies head coach Sheldon Keefe said of Johnsson following their Calder Cup win. "He's taken the long road to road to get here. He's another example that it doesn't matter when you're drafted or even if you're drafted, you just keep working and the cream rises to the top eventually."
July 13, 2018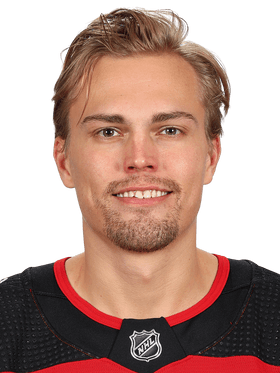 ---
SIGNED BY
Toronto Maple Leafs