The Toronto Maple Leafs are revealing a new logo on Tuesday night.
As we await the unveiling of the new-look sweaters, which will be worn throughout the franchise's centennial anniversary next season, we take a look at how the primary logo has evolved throughout the years and how the club has performed under each.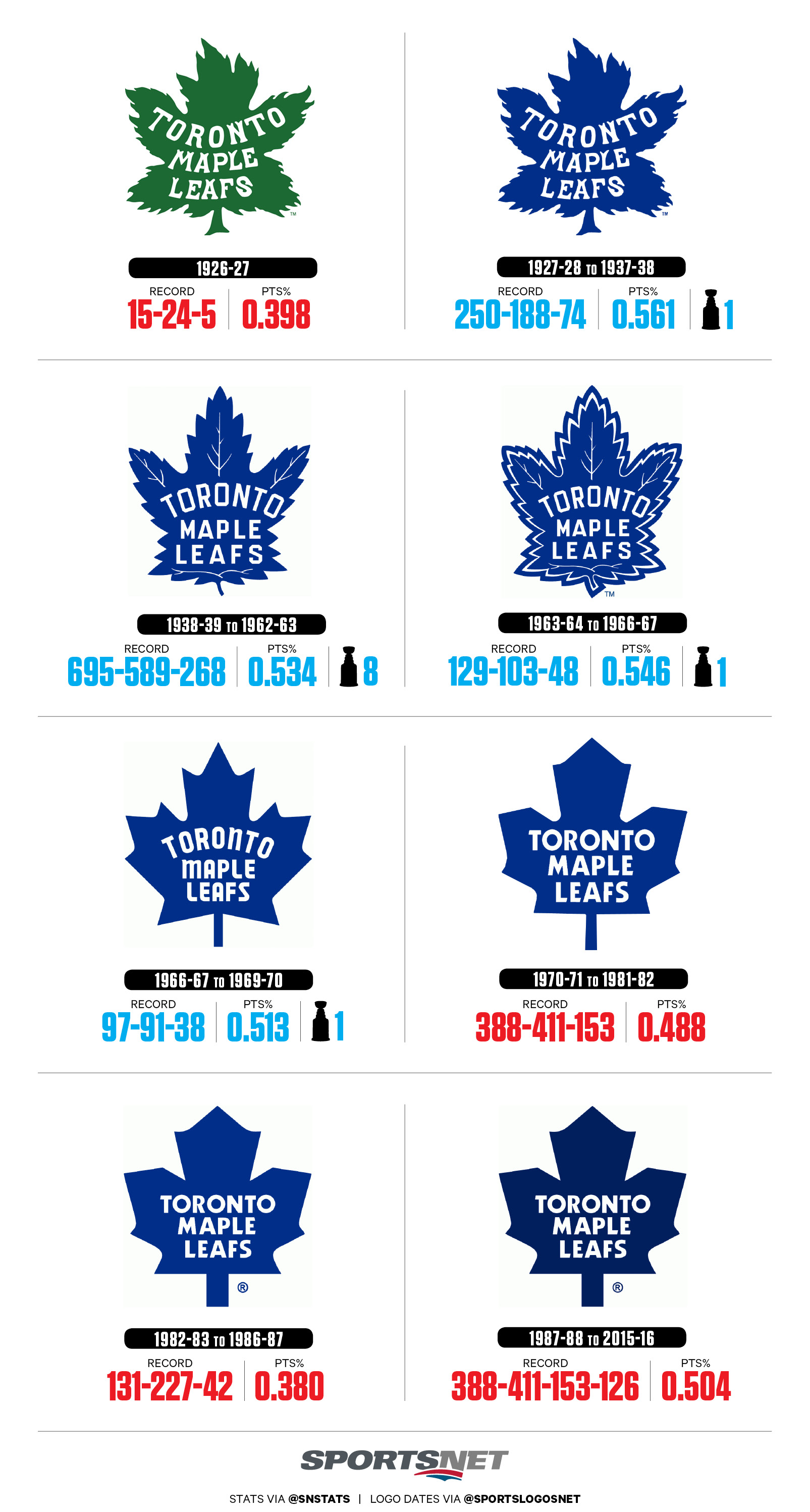 *The Maple Leafs used two logos in 1966-67.