TORONTO — Goaltender James Reimer and the Toronto Maple Leafs have avoided arbitration with a new two-year contract worth US$4.6 million.
The Leafs confirmed the deal in a release Friday.
Reimer, a restricted free agent, and the Leafs were scheduled to go to arbitration on Monday. Instead he will get $2.6 million next season and $2 million in 2015-16. His salary will count for $2.3 million against the cap.
Reimer lost the starting job in Toronto to Jonathan Bernier last season, but was forced into service with Toronto's playoff hopes on the line when Bernier suffered a knee injury that ended his season.
The Leafs ended up crashing out of playoff contention, with Reimer shouldering much of the blame. He also seemed to lose the confidence of Leafs coach Randy Carlyle.
When asked about Reimer's performance following a 3-2 loss to the Detroit Red Wings, Carlyle answered: "I thought he was OK, just OK."
The comment seemed to rattle the normally unflappable Reimer.
The 26-year-old from Morweena, Man., had a 12-16-1 record last season, with a 3.29 goals-against average, a .911 save percentage and one shutout.
In four seasons with Toronto, he is 65-48-15 with a 2.85 goals-against average, a .914 save percentage and 11 shutouts.
July 25, 2014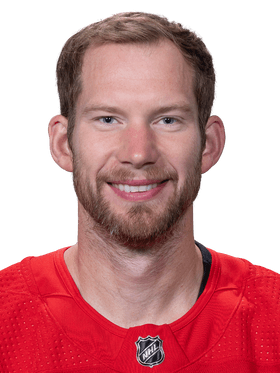 ---
SIGNED BY
Toronto Maple Leafs
SALARY CAP HIT
$2.3 million