TORONTO — In explaining the biggest contract commitment yet to a player in the Brendan Shanahan era, Maple Leafs general manager Lou Lamoriello said there were two sides to every negotiation.
"This is what we felt he needed," Lamoriello said the seven-year, US$31.5 million pact given to 25-year-old Nikita Zaitsev on a conference call Tuesday afternoon. "Now, would six (years) be better? Who knows. But it's seven. These type of decisions are made for a lot of different reasons."
Those reasons seem to be a combination of upside and cost certainty for a player who was plucked from Russia on a one-year deal exactly one year earlier.
Zaitsev had a largely successful rookie season with the Leafs. He played first-pair minutes against opposing top lines, killed penalties, ran one power play unit and piled up the second-most points of any Leafs defenceman.
Lamoriello was pleasantly surprised by his "competitive level," how he never backed down from more experienced foes. It's in part what endeared him to head coach Mike Babcock, who noted at one point that Zaitsev was "way more competitive than I could have hoped."
The Leafs think he will continue to get better as he gains more experience in the league and further adjusts to the smaller North American ice surface.
"Even though he played 80-plus games it's still the first year," Lamoriello said. "His hockey sense isn't going to be getting any better — that's right up there on top. It's just going to be the experience and strength as far as how to use your body."
The former Devils GM saw parallels that way between the six-foot-two, 195-pound Russian and Brian Rafalski, who joined New Jersey at age 25 in 1999 following four years in Europe.
Rafalski, who later played for Babcock in Detroit, was a terrific skater and crafty, despite his relative lack of size (five foot 10 and about 200 pounds). He had more points (515) during his NHL tenure (1999-2011) than any defenceman but Nicklas Lidstrom (685) and Sergei Gonchar (581).
Zaitsev is nowhere near that productive — his 36 points tied for 38th among NHL defenders and he had only one primary assist on the power play — and the Leafs aren't expecting him to be with what they're paying him. Instead, Toronto seems pleased to have locked up another stable contributor to the top of its defence at a reasonable number on the cap.
The Leafs will have around $13.5 million committed to the trio of Zaitsev, Jake Gardiner ($4.05 million cap hit), and Morgan Rielly ($5 million) for the next two seasons — a prime window of opportunity to contend with some of the team's best players (think Auston Matthews, Mitch Marner, and William Nylander) all making entry-level money.
Longer term, the club will have only $9.5 million committed to Zaitsev and Rielly for the years that Matthews, Marner and Nylander start earning presumably pricey second contracts.
Still, seven years is a lot to commit to a player with a limited NHL record that turns 26 in October.
The deal, while not quite exceeding Babcock's eight-year, $50 million contract, does surpass that of any player since Shanahan took over as team president more than three years ago, and more than any Leaf since Dion Phaneuf signed for seven years and $49 million on Dec. 31, 2013.
Is Zaitsev worthy of such a commitment? It's too early to tell.
Zaitsev was effective, if not elite, as an offensive contributor, but he didn't grade out especially well defensively — albeit under the toughest minutes possible as a first-year player. Further upgrades to the Leaf defence might ease his duties in the future, and the Leafs are betting that continued improvement will eventually make him a fair investment on the cap down the line, if not a bargain.
It's reasonable to wonder how much a player improves as they approach 30. Statistics would indicate not much, though it's a school of thought in the NHL that defencemen take longer to mature.
"The upside, to all of us, is that the experience is going to help him — knowing the league better, knowing the players better," Lamoriello said. "We feel very good about Nikita obviously."
May 2, 2017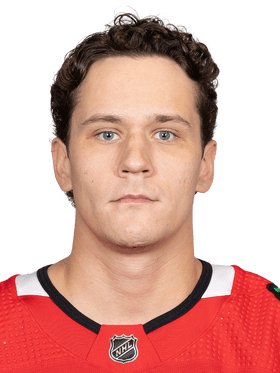 ---
SIGNED BY
Toronto Maple Leafs
CONTRACT TYPE
Contract Extension
SALARY CAP HIT
$4.5 million