Detroit has landed its right-shooting defenceman.
Mike Green, an unrestricted free agent, signed a three-year, $18-million contract with the Detroit Red Wings Wednesday, mere hours after free agency opened.
Green's $6-million salary cap hit marks a slight pay cut from the $6.08-million cap hit of his expired contract with the Washington Capitals.
Though he used to be a No. 1 blueliner, Green's minutes placed him fifth on a good-looking Capitals squad in 2014-15.
"We want to thank Mike for 10 great seasons with the Washington Capitals," Green's former team said in a statement.
"Mike was an ultimate professional in his long tenure with our organization and had a huge impact on our community. We wish Mike all the best with the Detroit Red Wings organization."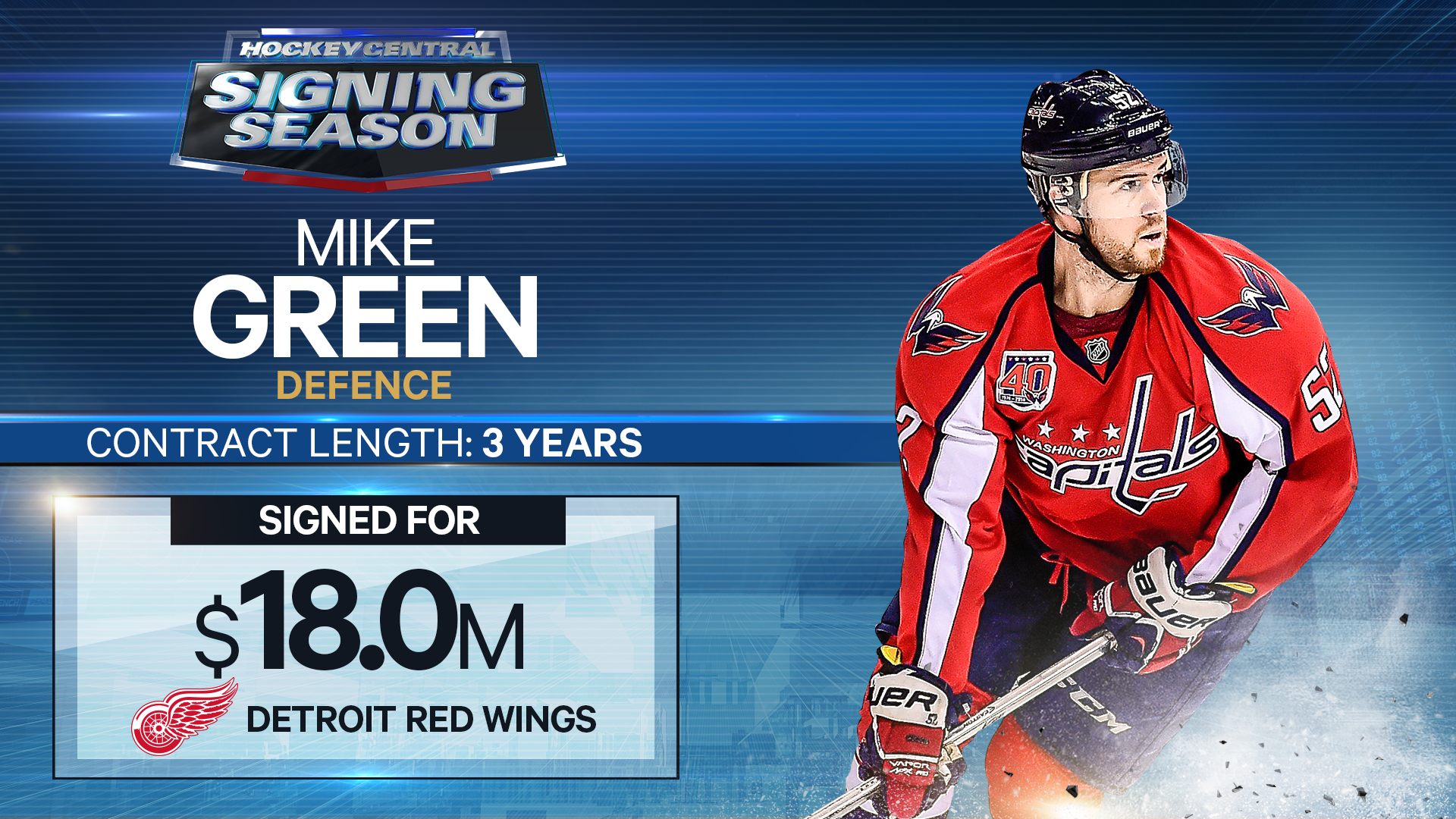 The 29-year-old offensive-minded D-man enjoyed a bounce-back campaign, however, scoring 38 points and earning a plus rating (+15) for the first time in three years.
"I want to play a significant role, whatever that is," Green told reporters after the Capitals were eliminated from the playoffs.
"I take pride in whatever my role is on the team. I feel like I can play top-two [pairing] for sure."
Ironically, Green was selected by Washington in the first round (29th overall) of the 2004 NHL Entry Draft with a pick that originally belonged to Detroit before it was traded to the Capitals in a deal that brought Robert Lang to the Red Wings.
July 1, 2015
---
SIGNED BY
Detroit Red Wings
CONTRACT TYPE
Free Agency
SALARY CAP HIT
$6 million