The Toronto Maple Leafs signed Morgan Rielly and Nazem Kadri to new six-year contracts on Wednesday.
Rielly led all Maple Leafs defencemen with nine goals and 27 assists in 82 games this season. The 22-year-old also led Toronto with an average 23:13 of ice time per game.
The Vancouver native was due to become a restricted free agent after his entry-level deal had expired at season's end. Rielly made $832,500 in 2015-16, according to generalfanager.com
The six-foot-one, 214 pound Rielly was the fifth overall pick at the 2012 NHL draft and was named to Canada's world championship roster, which takes place in Russia in May, earlier this week.
"He certainly is the key to our defence," Lamoriello said. "He's our leader there."
Kadri led the Leafs with 45 points (17 goals, 28 assists) in 76 games this season.
The 25-year-old was also due to become a restricted free agent after signing a one-year, $4.1 million contract last summer.
"I think we've seen a lot of growth from him (Kadri), and some real strides," team president Brendan Shanahan said Sunday.
Kadri sat out the final four games of the year due to suspension.
The London, Ont., native has 81 goals and 116 assists in 326 regular season games — all played with Toronto.
"Toronto's been home for, Toronto's where my heart is," said Kadri "The Maple Leaf logo is all I've ever known and it's all I've ever wanted to play for. For them to show this kind of commitment towards me meant a lot."
Kadri was picked seventh overall by the Maple Leafs in the 2009 NHL draft.
— With files from The Canadian Press
April 13, 2016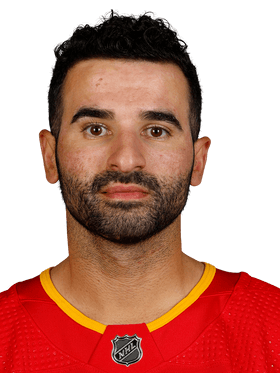 ---
SIGNED BY
Toronto Maple Leafs
SALARY CAP HIT
$4.5 million