There aren't very many pretty goals in playoff hockey. We could argue whether the choking defensive play of the post-season is good for the game or not, but the bottom line is teams play so tight when everything is on the line that your best chance of creating offence is usually by creating chaos — and that comes from a great forecheck.
There are two main elements to a great forecheck: disruption and winning puck battles. After that, the success of a forecheck depends on the skill of the players on the ice and the offensive systems in place to create scoring chances. The forecheck is how you create opportunities when chances off the rush deteriorate.
Disruptiveness on the forecheck comes in a few forms: body checks, stick checks, blocking passes, and blocking clearing attempts. Sportlogiq classifies those as offensive zone defensive plays, because they're all attempting to obtain possession from the opponent. A successful defensive play is simply removing the puck from the opponent, but gaining possession is classified as a loose puck recovery.
In order to evaluate which teams have the best forecheck, we can look at how often they successfully disrupt their opponents in the offensive zone, and how often they win those loose pucks. Forwards do most of the forechecking, so we'll look at both what forwards do, and what teams do overall before evaluating. We'll also only be looking at playoff teams.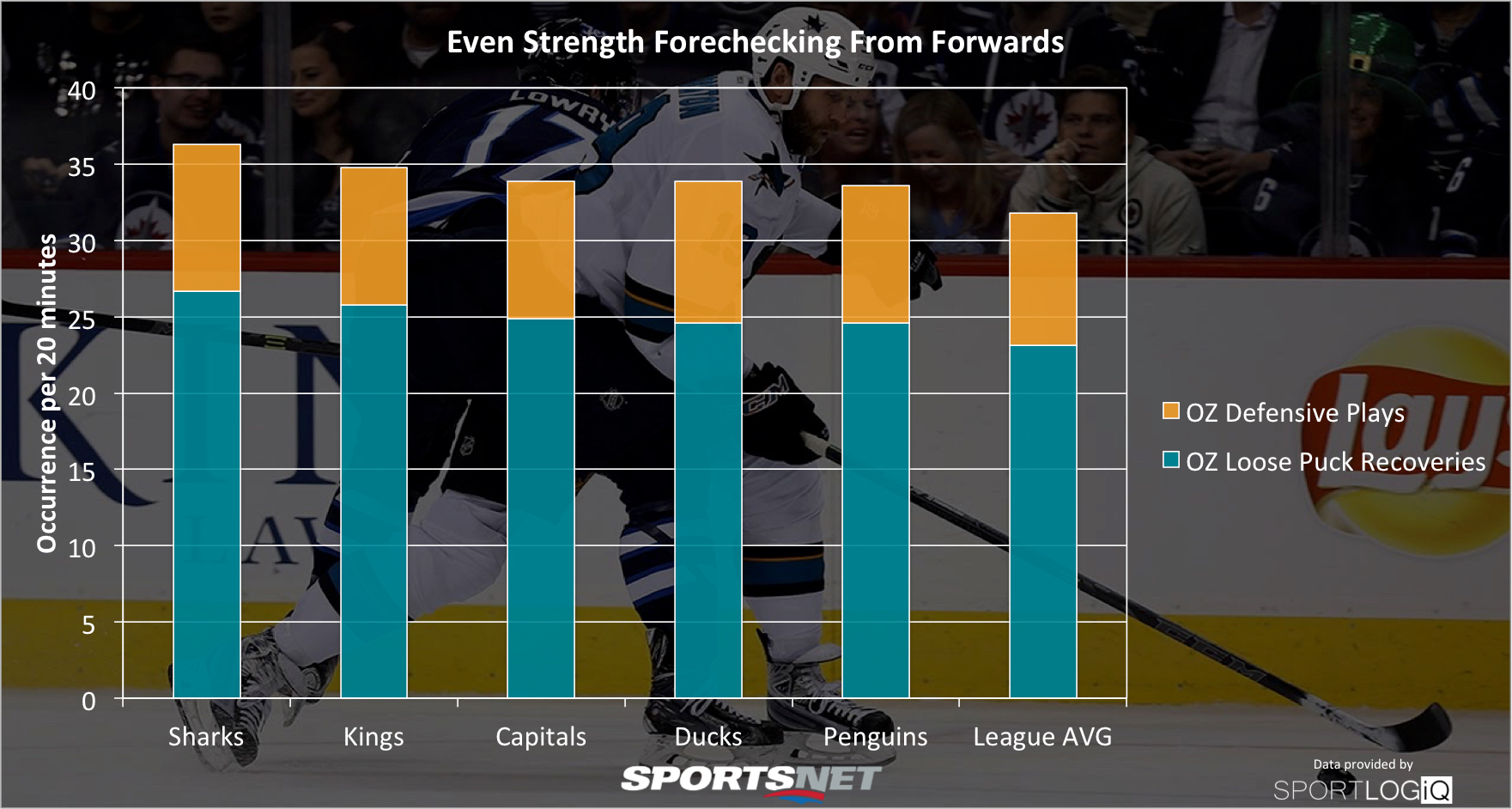 Of the teams heading to the playoffs, it's not surprising to learn of the ones who have the best forechecking forwards. All three California teams are known for their punishing forechecks, while the Capitals have been one of the best in the East under Barry Trotz's tenure. The Penguins are likely the biggest surprise, but if you watch them enough you probably could have guessed it based on how aggressive their forwards are.
But what about when we include defencemen?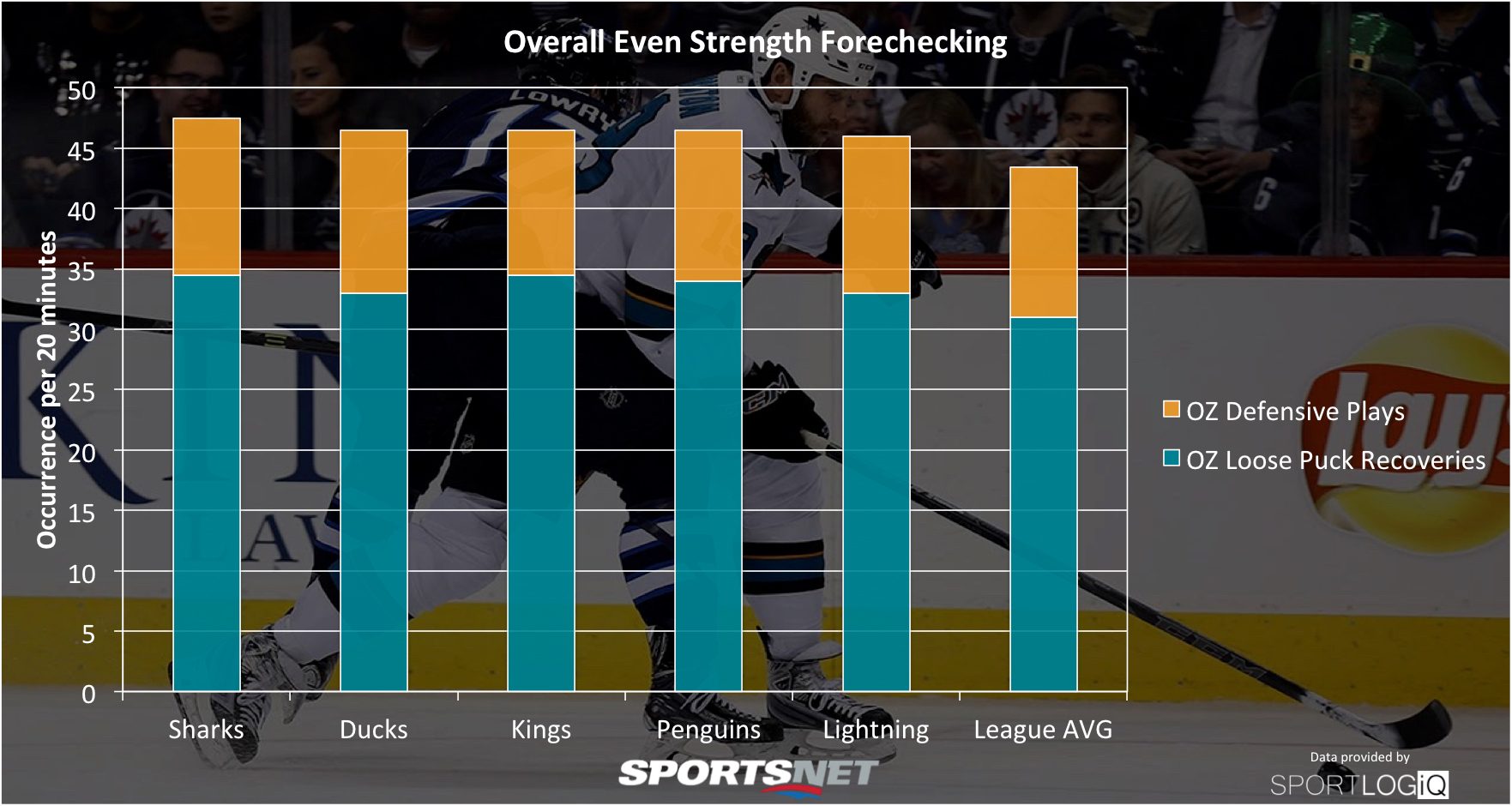 Accounting for defencemen, the three California teams solidify their places in the top-three, while the Penguins move up a spot and the Capitals fall back significantly (to just above league average). The Lightning move up into the top five.
The Anaheim Ducks are the most disruptive team in the league, constantly getting in passing lanes and laying the body, but they have trouble recovering the puck at the same rate as other teams.
It's a little surprising to see the Sharks outdo both the Kings and Ducks overall. You don't hear many hockey people speak as glowingly about their forecheck as the other two teams, but any way you slice it, San Jose comes out on top.
The variance between teams in forechecking success isn't very large overall. The worst team, the Colorado Avalanche, average 38.5 successful plays per 20 minutes, whereas the Sharks average 47.5.
But come playoff time, expect those differences to pick up slightly as the better teams turn it up a notch.