That breeze you just felt on the back of your neck was Steve Yzerman exhaling.
After missing training camp due to ongoing contract negotiations, Nikita Kucherov signed a three-year, $14.3-million contract with the Tampa Bay Lightning Tuesday.
The contract, which carries an annual cap hit of just $4.7666 million, signifies another great win for Yzerman, who also locked up captain Steven Stamkos, No. 1 defenceman Victor Hedman, and No. 2 goaltender Andrei Vasilevskiy at reasonable rates this off-season.
Kucherov, a 23-year-old right wing, led the 2015-16 Lightning in scoring, posting 30 goals and a career-high 66 points. He then exploded for 19 points in 17 playoff games. His previous deal carried a modest $711,666 cap hit, so he was in line for a significant raise.
"It's nice to be here," Kucherov told NHL.com. "I'm happy."
Believed to be a serious threat for the Stanley Cup in 2017, Yzerman's club is tight against the salary cap. There would have been no room to sign Kucherov for market value without freeing up salary space.
With Tyler Johnson, Ondrej Palat and Jonathan Drouin all hitting restricted free agency next summer, Yzerman will have to work another magic act to keep all his young forwards in blue and white long term.
Kucherov has skated in 211 career NHL games over the past three seasons, collecting 68 goals and 149 points to go along with 81 penalty minutes and a plus-50 rating. He's also appeared in 45 career playoff games, recording 22 goals and 42 points.
The Moscow native represented Team Russia at the World Cup of Hockey in Toronto last month, posting two goals and three assists in four tournament games. He ranked tied for first on Russia in both goals and points.
He was drafted by the Lightning in the second round, 58th overall, at the 2011 NHL Draft.
October 11, 2016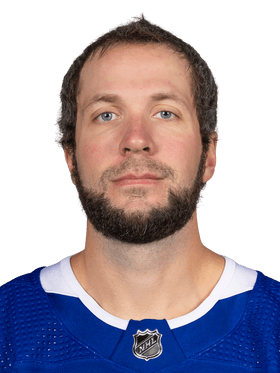 ---
SIGNED BY
Tampa Bay Lightning
SALARY CAP HIT
$4.7666 million