It sucks to lose. But it REALLY sucks to lose in Toronto, to the Maple Leafs, the way the Edmonton Oilers did 10 days ago.
Then there's the way they lost — the Oilers dominated the first period, yet ended up on the wrong end of a 6-2 score. The Leafs had to play about 18 minutes to collect the two points. It was embarrassing.
On Saturday, the Oilers hook up with the Leafs again on Hockey Night in Canada. Of course, it's a 5 p.m. start in Edmonton, because, you know, THE LEAFS are here, and the TV station really only cares about when a Leafs fan wants to sit down in front of a game, right?
The Canucks fan? The Flames fan? The Oilers fan?
Let's face it: Out here in the colonies, we should just be happy the Maple Leafs go to the trouble of traveling all the way out here. It's their world, right? Our teams, they're just playing in it.
That's how it goes out here on the prairie, where a fresh six inches of snow greeted the Leafs when they flew into Edmonton on Friday, delaying their arrival as long as possible by practicing for two days in Vancouver after their Wednesday game against the Canucks.
One of my favorite Edmonton Oilers coaches was Ron Low, the old goalie who ran the Oilers' bench from 1995 'til 1999. The Oilers were at the beginning of a prolonged period of futility when they gave Low the reins, and under Low the Oilers were never a .500 team.
Nor did they ever play a home game against the Leafs where it seemed like more than 50 per cent of the fans were cheering for the Oilers. It ticked Low off, something fierce.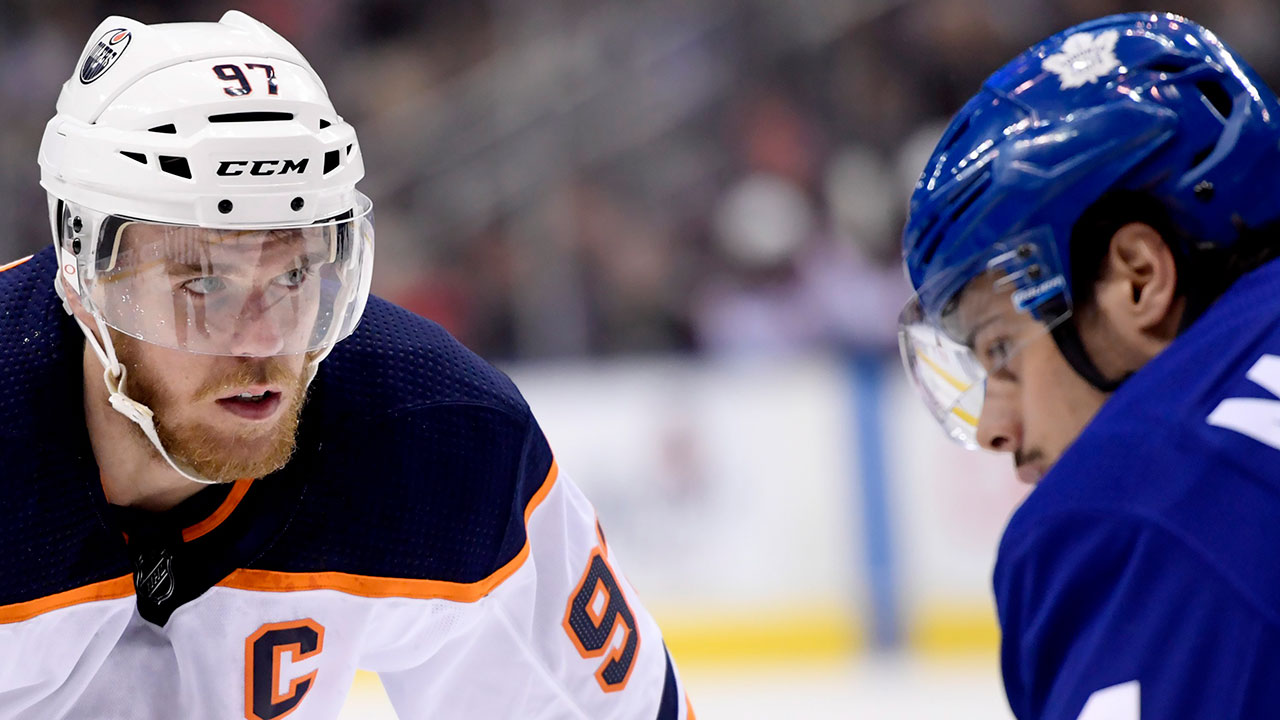 "Generally, you're 50-50 (Leafs and Oilers fans), and that's disturbing," said Low on Friday. "It's the same thing when Montreal comes to town. As a coach, when the 'Go Leafs Go' chants get going? It's a different scenario."
Low is a snowbird now, splitting his time between Edmonton and the warm Arizona desert. But him and the Leafs? They've never really seen eye to eye.
Even as a kid growing up in southwest Manitoba, near little towns named Foxwarren and Birtle, close to the Saskatchewan border, he was outnumbered by Leafs fans.
"In the 50s, 60s and 70s, you were one of two things: A Leafs fan or a Canadiens fan, and my Dad was a hell of a Leafs fan," said Low, who turns 69 in June. "We had six people in the house and I was the only Canadiens fan. Ironically, I got drafted by the Leafs. How weird is that?"
Low was an eighth-round pick in 1970, a time when there were only 14 NHL teams and players were under near-total control by the owners. As Toronto property, he bounced around in Tulsa and Richmond, then split the Leafs net in the 1972-73 season with Jacques Plante.
The great Plante was at the very end of his career and was, by all accounts, a lousy partner by that point in his career, on a mediocre Leafs team. To Low, even a move to the expansion Washington Capitals in 1974-75 was better than hanging around Toronto. When he eventually became a head coach in Edmonton, Low's motto was simple:
"There's nothing better than beating them, and sending a bunch of Leafs fans home unhappy," Low said. "It'd be nice if the Oilers could start to turn that trend around again."
Remember 1997 in Dallas, when Todd Marchant went around Grant Ledyard to score that goal in overtime of Game 7, vanquishing the Stars right in old Reunion Arena? While his players dog-piled on Marchant in the offensive zone, Low left the Oilers bench and went the other way to hug his goalie, Curtis Joseph, who moments before had robbed Joe Nieuwendyk with that miraculous save.
A year later, Curtis Joseph walked out of Edmonton as a free agent. He went to the Leafs.
Today the Leafs roll into Edmonton with a fabulous, exciting, playoff-bound team. Oilers season-ticket holders have made their profits by selling tickets to Leafs fans, while business owners are bringing customers to the rink who will arrive in blue and white sweaters.
The Leafs are good, while the Oilers are looking at a 12th playoff miss in 13 seasons. The place will explode every time Toronto scores
The man they called 'Low-tide' might watch a period or two, once his golf game is complete or he returns from a Cactus League game.
"There's disappointment again. It's a tough go right now, in Edmonton," the old goalie admits. "It's tough on Oilers fans. They've gone through a lot of stuff man, and they're still hanging in there. I give 'em full credit.
"That's a hell of a fan base."