Edmonton Oilers superstar Connor McDavid has been named the EA Sports NHL 18 cover athlete.
Announced as part of the NHL Awards Wednesday, this is just one part of what could end up being a big night for the 20-year-old who is also up for the Hart and Ted Lindsay Trophies.
"Representing NHL 18 as the cover athlete is an incredible honour," McDavid said in a statement. "I've played EA Sports NHL every year since I was kid. To appear on the cover, something that has been done previously by so many players that I respect and admire, is very exciting. I can't wait to play NHL 18."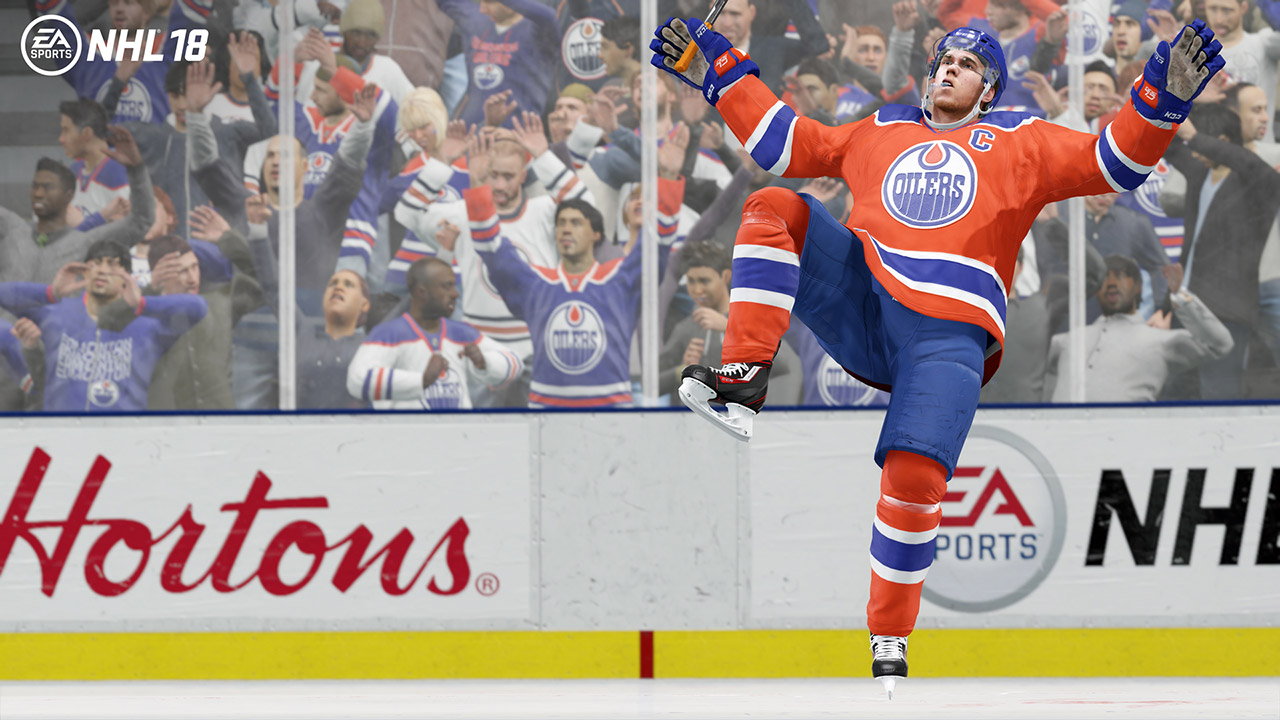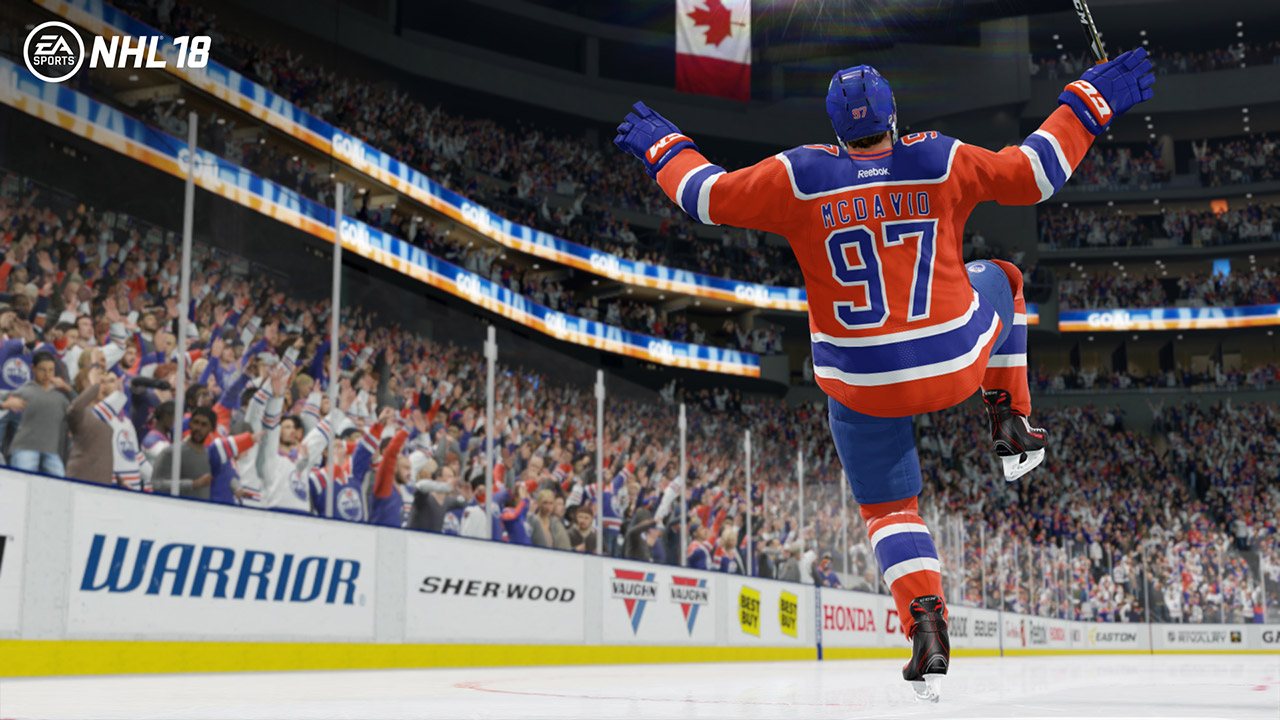 (Images courtesy EA Sports)
McDavid represents the first time an Oiler has ever been featured on the cover of an EA Sports NHL title outside of NHL 14's West Edmonton Mall's special edition that featured Jordan Eberle. He's also the first player from a Canadian team featured on the cover of the franchise since Dion Phaneuf, then of the Calgary Flames, got the honour in NHL 09.
Along with the unveiling of the cover athlete, EA Sports also showed off a brand new gameplay trailer for the upcoming hockey simulation.
McDavid appears to be a natural fit for this iteration of the annual video game franchise. According to a press release from EA Sports, "NHL 18 is built to deliver the speed, skill, and creativity of today's young new NHL." The way the game's creators are hoping to achieve this is through all new "Creative Attack" and "Defensive Stick" controls, as well as an arcade style 3-on-3 mode called "NHL Threes."
"There's a huge shift in the sport of hockey right now, where a new generation of young players are bringing more speed, skill and creativity to the game than we've ever seen," NHL 18 lead producer Sean Ramjagsingh said in a statement. "NHL 18 is all about capturing everything that's great about the new NHL. Creative Attack controls let our players show off all the skill and highlight-reel moves they can imagine, while NHL Threes brings the speed and excitement of 3-on-3 hockey to the game."
Earlier this month, EA Sports first teased NHL 18 with a virtual look at Toronto Maple Leafs rookie Mitch Marner. That was, apparently a red herring to put fans off the scent of who the real cover star was going to be.
EA Sports NHL 18 will be available Sept. 15 for Playstation 4 and Xbox ONE.