EDMONTON — The Edmonton Oilers have signed Darnell Nurse to a two-year contract, ending a lengthy stalemate with one of their top defencemen on Monday.
The agreement with the restricted free agent is worth US$3.2 million per season.
The 23-year-old Nurse led Edmonton blue liners in 2017-18 with six goals and 20 assists in 82 games.
Nurse had said he wouldn't participate in training camp without a new contract.
The two-year "bridge deal" will keep Nurse in Edmonton until the team can free up some cap space and potentially sign him to a contract worth more money or for a longer term.
It's a similar type of deal to the two-year, $6.3-million contract the Winnipeg Jets and defenceman Josh Morrissey agreed to on Sunday.
The Oilers opened their pre-season Monday night in Calgary against the Flames.
Nurse's contract leaves five unsigned restricted free agents on the market, including Toronto Maple Leafs winger William Nylander.
September 17, 2018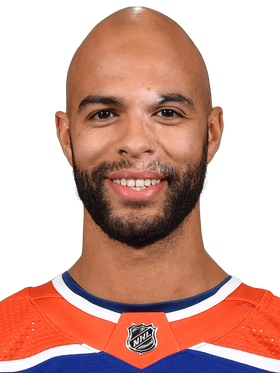 ---
SIGNED BY
Edmonton Oilers
SALARY CAP HIT
$3.2 million