The Edmonton Oilers have announced a 3 p.m. ET press conference Friday, at which time sources tell Sportsnet, they will unveil former Boston Bruins general manager Peter Chiarelli as the man to lead their hockey department.
As first reported by Sportsnet, Chiarelli's hire — along with the imminent arrival of phenom Connor McDavid and the hiring of a new head coach — is a plan by newly minted CEO of the Oilers Entertainment (OEG) Group Bob Nicholson to transform the Oilers.
Sportsnet's John Shannon reported earlier Friday that Patrick LaForge is no longer president of the club.
---
STANLEY CUP PLAYOFFS: | Broadcast Schedule
Rogers NHL GameCentre LIVE | Stanley Cup Playoffs Fantasy Hockey
New Sportsnet app: iTunes | Google Play
---
Chiarelli's title is not yet known, but likely will be something akin to president of hockey operations. Chiarelli, it will be announced Friday, will slot in only below Nicholson in the Oilers hockey hierarchy.
Former president of hockey operations Kevin Lowe will step away from the day-to-day operations of the hockey department, while retaining a business role in the OEG under owner Daryl Katz. Current general manager Craig MacTavish's status is unclear. He may be invited to stay with the organization to work under Chiarelli, but will no longer have traditional GM powers.
The Chiarelli hire comes a year after Nicholson was brought in from Hockey Canada by Oilers owner Daryl Katz. Nicholson promised a "forensic audit" into an Oilers hockey department that this season produced its ninth consecutive non-playoff team.
Oilers fans have demanded an end to the hiring of former Oilers players — the Old Boys Club — and Nicholson has delivered by bringing in the man who built a highly successful program in Boston during eight years as the Bruins GM. Under Chiarelli, Boston missed the playoffs only once — this season — after which he was fired.
Chiarelli captained the Harvard University hockey team in the mid-80s, earning a law degree. He became a player agent, then served two years as the Ottawa Senators assistant GM before becoming the Bruins GM in 2006. The Bruins won a Stanley Cup over Vancouver in 2011, and lost to the Chicago Blackhawks in the final two years later.
---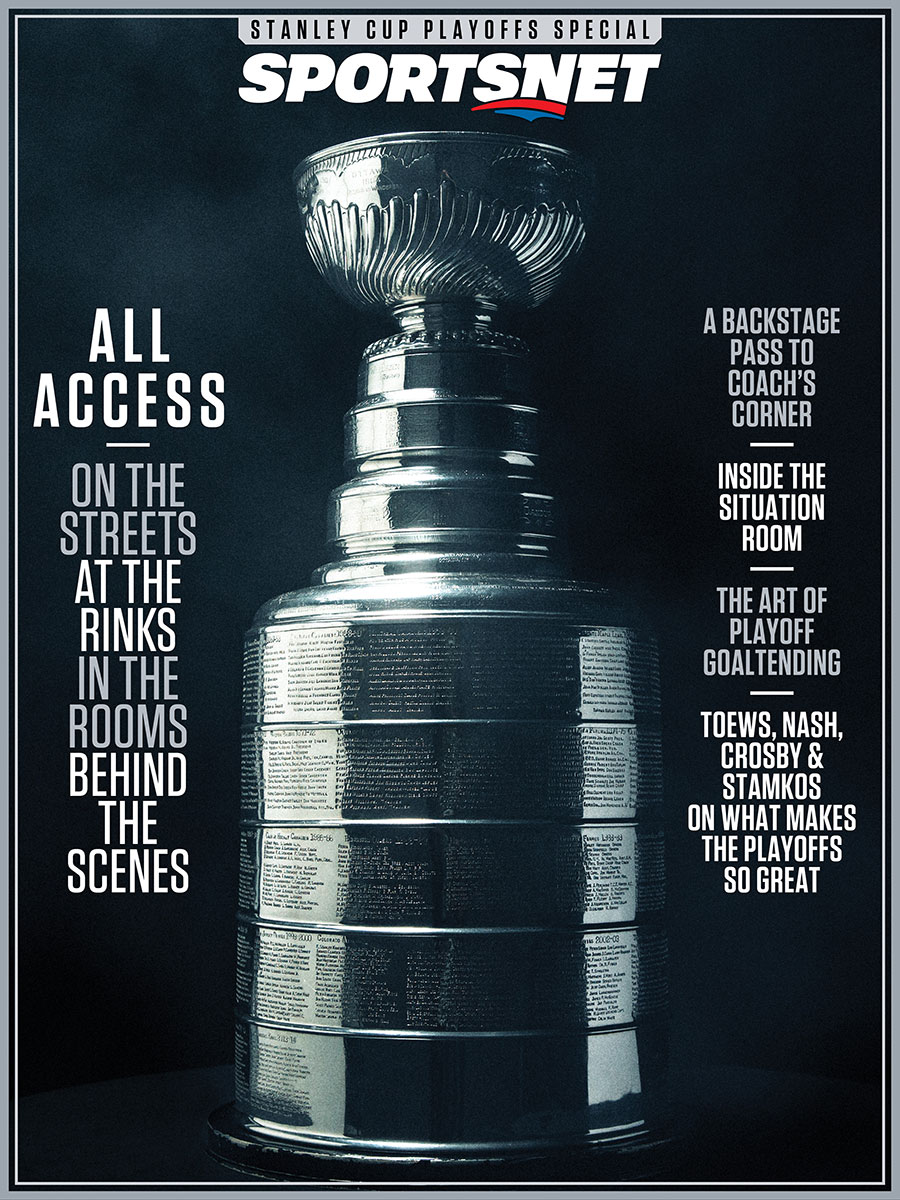 Sportsnet Magazine: An all-access pass to the Stanley Cup Playoffs, including a behind-the-scenes look at Coach's Corner and exclusive camera angles in Montreal. Download it right now on your iOS or Android device, free to Sportsnet ONE subscribers.
---
Chiarelli's first task in Edmonton will be to hire a head coach. As part of the management team for Team Canada at the 2010 and 2014 Olympics, both Nicholson and Chiarelli were part of the decision to make Mike Babcock the Canadian head coach.
Will Babcock now be interested in joining this project, should he part ways with Detroit after the Stanley Cup playoffs? If not, the other candidates to coach Edmonton will be former San Jose coach Todd McLellan, and perhaps Ken Hitchcock (St. Louis) and Claude Julien (whom Chiarelli hired in Boston), both of whom are rumoured to be on the market soon.