As the Montreal Canadiens get set to open the Shea Weber Era Thursday, one Habs fan took out a full-page advertisement to voice his anger over the P.K. Subban trade.
Dr. CK, a life-long Canadiens fan who grew up in the Prairies, purchased a page of Thursday's Montreal Gazette (worth a reported $20,000) to write a letter thanking Subban and ripping Canadiens general manager Marc Bergevin and head coach Michel Therrien.
"I feel anger, disappointment and embarrassment over the treatment of PK Subban by team management: the same sentiments that many fans felt after the Patrick Roy trade," writes Dr. CK, whose family will boycott the season save for one game — Subban's return with Nashville on March 2.
"I do not, and will not support, Marc Bergevin and Michel Therrien. And make no mistake, my fellow fans: attending games at the Bell Centre is a vote of confidence in their leadership."
The letter praises Subban, who has pledged $10 million to Montreal Children's Hospital, for the example he sets for children.
Curiously, Dr. CK vows to announce "an initiative" that will encourage fellow betrayed Canadiens fans to express their feelings towards Montreal management.
Read the letter in full here: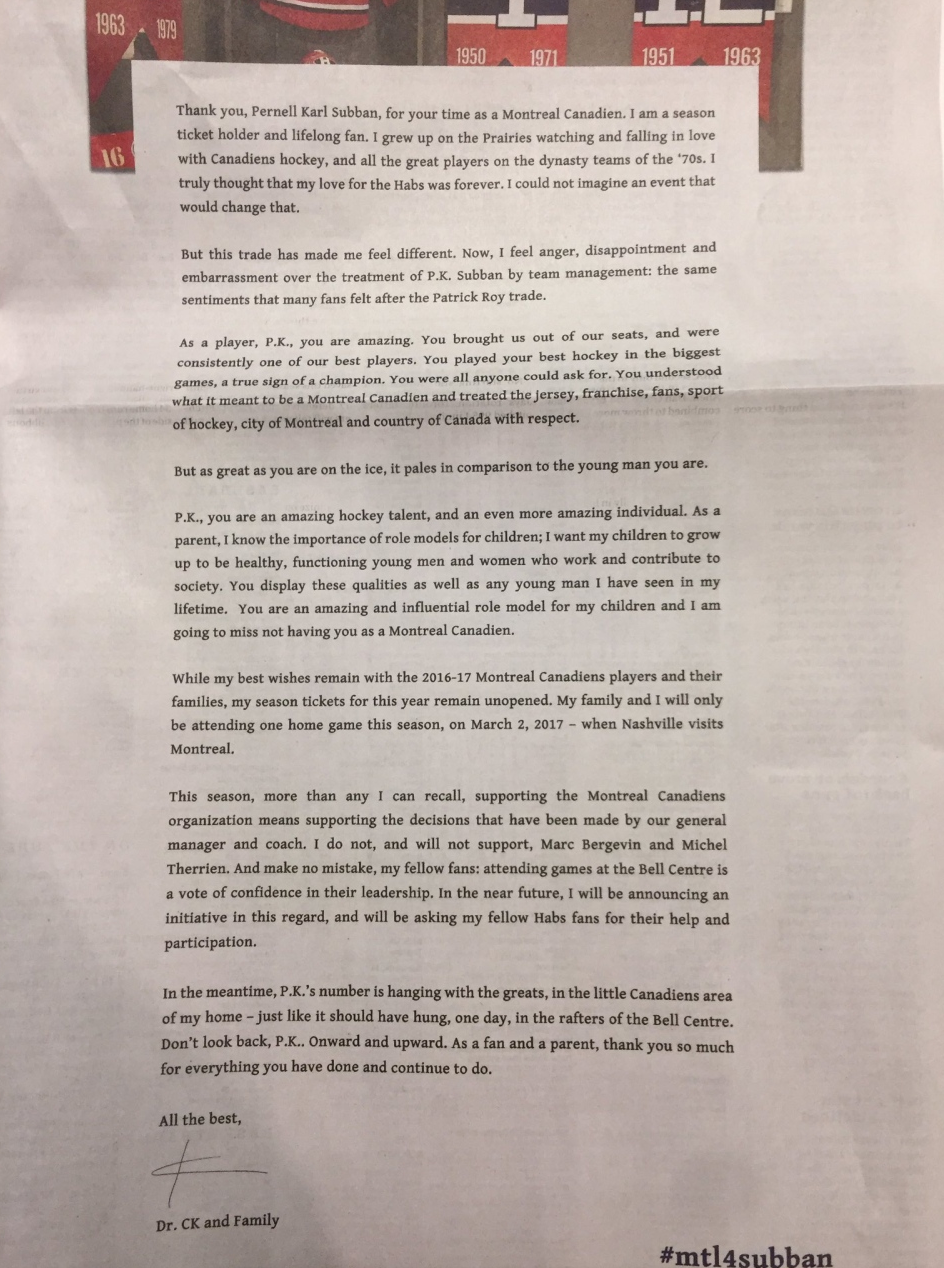 (screen grab via CTV News)