TORONTO — The Toronto Maple Leafs showed they were serious about Stanley Cup contention right now in poaching Patrick Marleau from the San Jose Sharks.
Marleau joined the Leafs on a three-year deal Sunday night, ending a 20-year tenure with the Sharks, who drafted him second overall in 1997. The 37-year-old instantly beefs up a rising Toronto squad that nearly toppled the Presidents' Trophy-winning Washington Capitals in the playoffs last April and one that evidently believes it's ready to contend for the Stanley Cup as soon as the coming season.
Signing Marleau — alongside subtler roster upgrades on July 1 — makes that clear.
"It was the team, I think," Marleau said of picking the Leafs in free agency. "The excitement that's around it, the youth, the coaching staff, the coach, the management, the way they see the game going, the players that they have on their roster. It's extremely exciting to be a part of that."
The Leafs are trying to snatch the last bit of good from his Hall of Fame-worthy career while injecting veteran stability and versatility into an lineup that's mostly populated by youth. The club also has a limited window for making such a move with young stars Auston Matthews, William Nylander and Mitch Marner all still on entry-level contracts.
"We won't be able to do this in a year or so but we have the room and flexibility to do it (now) and not interrupt the process that we have in place, understanding where our young players are and where they will be," Leafs general manager Lou Lamoriello said in a statement released by the team.
Marleau, who turns 38 in September and carries a (somewhat risky) US$6.25 million annual cap hit, showed he still had something left last year, scoring 27 goals and 19 assists in 82 games. He notched 25 goals a season earlier and hasn't missed a game since the 2008-09 campaign. In fact, he's played in 98 per cent of games since his NHL career began two weeks after Matthews was born in 1997.
Marleau didn't sign when free agency opened Saturday, evidently mulling over whether to finally leave San Jose.
"I think I've worn out a few carpets pacing around the house the last couple days," he said on a conference call.
Leafs coach Mike Babcock has experience with Marleau from the 2010 and 2014 Olympics and will be enamoured by how much use he can potentially get from the native of Aneroid, Sask. Marleau can line up at wing or centre, boost a power play, win a faceoff, combat top lines and kill penalties — though it's in question how effectively he can do it all as he approaches 40.
Toronto adds him to a forward contingent that's booming with skill, but also lacking in someone like Marleau, a player who's competed at the peaks of the sport and done so at a high level.
The Leafs, notably, entered the post-season last spring with next to no playoff experience; Marleau, alone, has suited up for 177 games.
Sportsnet Today
Chris Johnston on Patrick Marleau signing with the Leafs
July 02 2017
Toronto is gambling in giving three years to a player of Marleau's age, but betting on that unmatched physical track record and an ability to skate like someone much younger. He'll be exactly the type of professional Babcock will point to as a model for young players — a role filled previously by Matt Hunwick who left for Pittsburgh on a three-year deal.
Lamoriello could see how the perception of the Leafs timeline to contention may have shifted with the Marleau signing, but stressed that the window for doing so was right. Key veterans like James van Riemsdyk, Tyler Bozak and Leo Komarov will all be unrestricted free agents after the coming year and the following season will see Nylander playing on a potentially pricey second contract with new deals for Matthews and Marner looming.
"We wouldn't have this flexibility later on," Lamoriello said, noting that no assets were given up to get Marleau.
All of Toronto's summer upgrades have been to veterans nearing the end of their careers. Ron Hainsey, 36, was signed for two years to help a defence that wobbled through much of last season. Dominic Moore, also 36, was signed for a year to help solidify a once-shaky fourth-line centre spot.
Curtis McElhinney, 34, was re-signed for two years to continue filling the backup goaltending spot.
Marleau, though, is the most notable of the bunch.
Often overshadowed by the more outgoing Joe Thornton, he's been one of the most impactful players of his generation — ranked fourth with 508 goals since he entered the league and fifth with 1,082 points.
He's the Sharks franchise leader in games, goals, points, game-winning goals, power-play goals, short-handed goals and shots.
July 2, 2017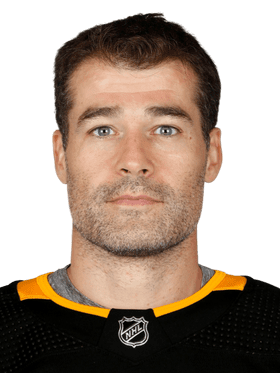 ---
SIGNED BY
Toronto Maple Leafs
CONTRACT TYPE
Free Agency
SALARY CAP HIT
$6.25 million