TORONTO — Thirty-five years ago, Paul Coffey called home.
A top-six draft pick by the Edmonton Oilers, the teenage defenceman was under pressure to live up to his hype and struggling.
Coffey's mom, a four-foot-11 Irish lady, picked up on the other end. The conversation went like this:
"Mom, I'm doing my best."
"Sometimes your best ain't good enough, Son."
"Is Dad there?"
On big days like Wednesday—when old pal Wayne Gretzky jets into town, a red carpet rolls, and Coffey's three children play hooky to watch Dad get inducted into Canada's Sports Hall of Fame—the second-highest-scoring defenceman ever to play in the NHL thinks about his country, his family.
"My parents aren't here anymore, so…" the 54-year-old stops himself.
Coffey has four Stanley Cup rings, three Norris trophies, three Canada Cups, was named an all-star 14 times, and still owns more than a dozen NHL records. He holds his entree into his country's hall of fame right up there with the Hockey Hall of Fame.
"There's nothing better," he says. "The Hockey Hall of Fame was phenomenal, but when I got the call for this last year, I started doing some research: It's a pretty special place. You don't get in here because you had 50 goals six straight years."
Coffey spoke with a small cluster of reporters at the former Maple Leafs Gardens, where a dozen athletes and builders were honoured. He still remembers Dad's excitement coming home with "his first set of greens" in hand and later walking into this very building to catch a Leafs game as a kid.
One of the smoothest skaters to grace a sheet of ice was asked about Connor McDavid, 3-on-3 overtime, the return of the Canada World Cup, and, of course, those Blue Jays.
Was there ever a time you thought you might not stick in the NHL as a rookie?
PAUL COFFEY: I pretty much carried that [doubt] throughout my whole career. I think that's what motivates you. Every time you go on the ice you gotta be proving it. I think that's why I was lucky enough to play 21 years. That first year, playing until Christmas was a bit of a struggle. Being away from home, having to adapt playing with men—that's not easy. But we had a great group of guys that helped everybody else out, and we got each other through it.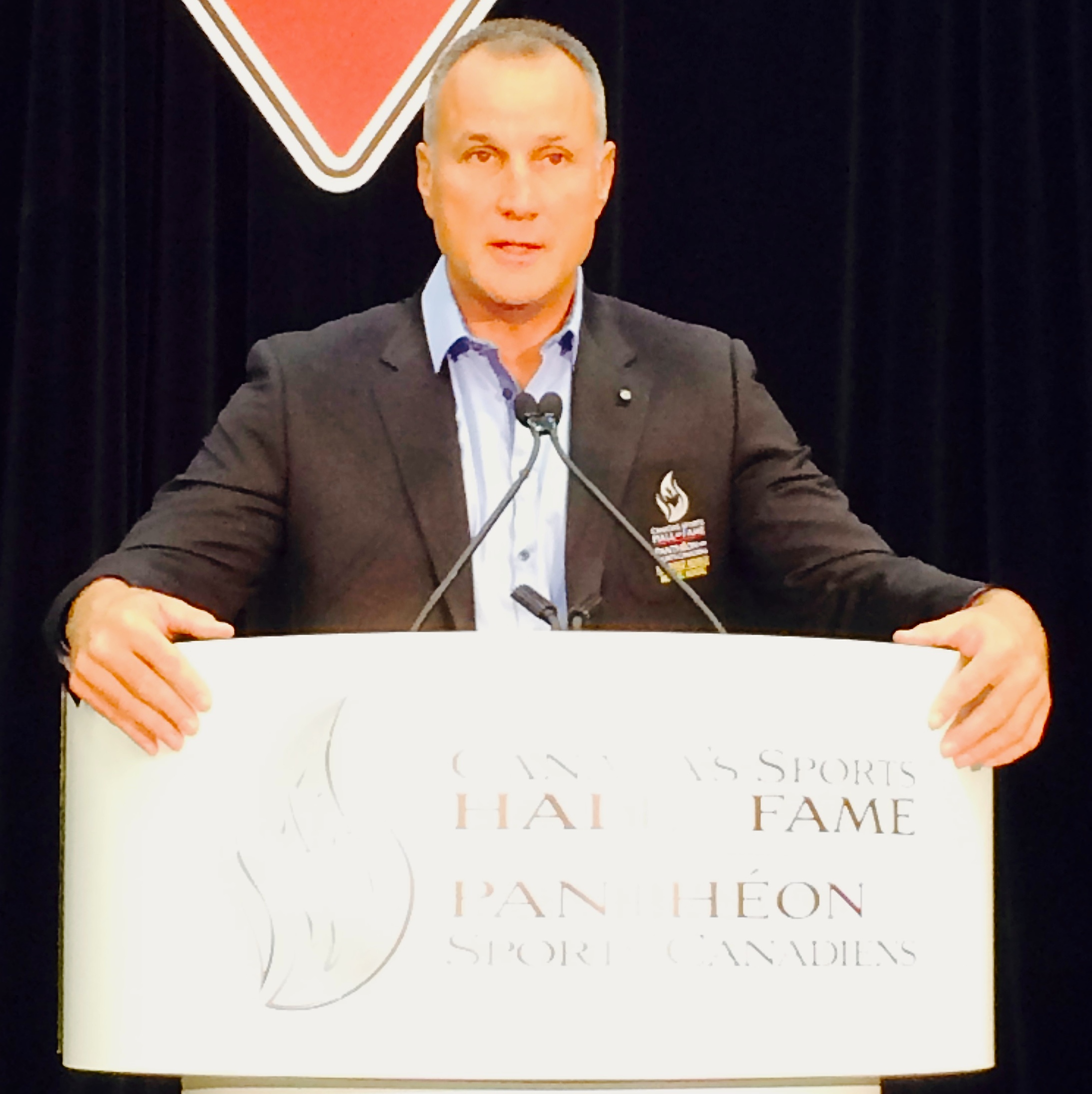 Was it more difficult as a young NHLer because of the position you played?
I'd like to say defence is the toughest position out there, but that's because you're talking to a defenceman. Goalie's a tough place to play. Forward too. I look at myself breaking in, in '80, as an 18-, 19-year-old, I was lucky enough to play for a team that lived and died by the young guys' mistakes. [Head coach Glen] Sather and the Oilers saw the future. They saw that if we invest time in these guys, they're going to be better.
You came into the NHL as a top-rated prospect. Do you draw parallels with Connor McDavid in terms of expectations?
Not me and him. You have the Gretzkys, you have the Lemieuxs. You have Sid, who's been great for 10 years. Then you get McDavid. Every once in a while these guys do come along. A guy like Connor McDavid has had those expectations on him probably since he was a peewee, and he just continually got better. Whether you're an Edmonton Oilers fan or not, having a chance to watch that guy play in the National Hockey League is pretty special. He's 18 years old. Can you imagine in seven years, when he's 25? The guy's going to be incredible. Skill-wise, he won't be astronomically better. He's just going to be smarter. He'll figure the game out, figure the travel out, figure everything out.
"Sather and the Oilers saw the future: If we invest time in these guys, they're going to be better."
Did you feel pressure as a youngster?
Yeah. You can tell yourself all you want that you're not going to listen to [criticism] when you're not doing well or that it doesn't bother you, but it does. Pressure is something you put on yourself. If you prepare properly and are ready to play, a lot of that takes cares of yourself.
Is the NHL rookie season truly different from others?
Your rookie season is all learning. Your second season can be harder if you don't put the work in. If you think you can just have another great year, it's not gonna work. This game has a way of knocking you down if you cheat it. Today's athletes work hard, but there's a mental part of it. The fun part of our era was, you had to produce to get paid. That's why it was so exciting.
Whom did you room with at the time?
My first couple years, [Jari] Kurri—until he went and got married on me. Then I lived by myself. Wayne was phenomenal, Kevin Lowe was phenomenal. Mess was single, [Glenn] Anderson… we were a pretty single team. Even the married guys were awesome because they always had you over for dinner. You felt a part of it.
"Nothing against Chicago, but I thought the Lightning were good enough to win last year."
Any advice for Connor?
He's outta my league. Do what you do best. Wayne and all these great players would tell him the same thing. He's a special kid. It didn't happen today. There's no pressure on him because he just needs to play. He's in a great environment, he's in a great city, he's with a team that understands. They've got great coaching there and great ownership in Daryl [Katz]. He'll be fine.
Have you spoken with him?
Yep. I was out in Edmonton in June. He was there. He's just a great kid. He's an 18-year-old kid. You can see it in his eyes, man: He just wants to play hockey. He's well-grounded, he's got a very nice mom and dad that are protecting their boy but they're staying out of his way, which is great.
What do you think of McDavid's skating?
Incredible. When he was a [major midget Toronto] Marlie—he is a couple years older than my [son] and the team that I coach—I used to tell our centreman: "Watch Connor McDavid. He's always one step away from being full speed." That's hard to teach. Can't teach it. One step, pew! Gone. His skating is probably the one thing that doesn't get talked about. You just hear he's a great player, but he can skate.
"You can see it in his eyes, man: He just wants to play hockey." — Coffey on McDavid
People say it about you: Great skater. How much of that is natural versus working at it?
[deadpan] Oh, I worked way harder than everybody else. I'm kidding. Some of it's natural, for sure. You can work on your shot, but some guys just have a better one. I liked that part of the game. I liked the skating. I made sure my legs were strong, but I worked no harder than anybody else. At some point you gotta have some God-given talent, and I have it—that was my plus.
Besides Connor's, whose skating in today's game sticks out as exceptional?
I like the kid in Toronto, [Morgan] Rielly—a different kind of skater, but he can go. [Phil] Kessel could go when he was in Toronto. See, there's good skaters with the puck and there's good skaters without the puck. Anybody can skate without the puck. You want guys who get that puck on their stick and are going full speed and are able to make plays. To me, those are the really good skaters.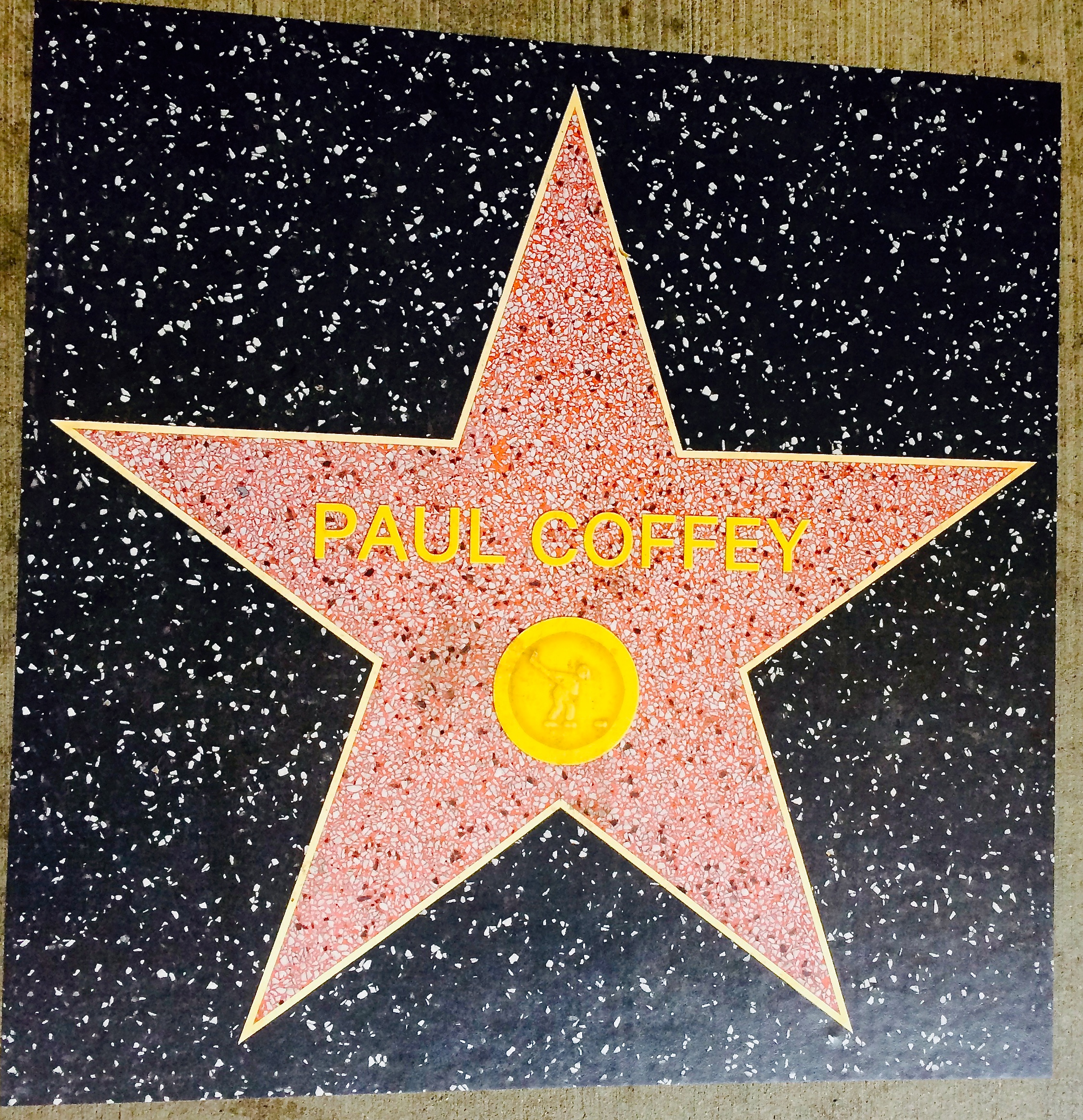 What do you make of the new 3-on-3 overtime?
It's awesome. I didn't like the shootout. I think it tainted the game. I know they were trying to find a way to decide games, but this 3-on-3 is great. Once these guys get going, it's like the Indianapolis 500 out there.
Do you wish the 3-on-3 existed in the early '80s?
Our Oilers teams skated so well, they took the 4-on-4 away, because we scored every time on incidental penalties. They wouldn't let our team play 4-on-4, but if they had 3-on-3 in our day, that would be pretty fun. Today's game, you watch them and they're feeling it out a bit. Then guys are just going. The Leafs-Ottawa game the other night, [Brad] Boyes had a chance and missed, then instead of back-checking like a banshee, he comes back a little slower, Ottawa misses, then you got a breakaway the other way. It's exciting.
What about the current Oilers as a whole: How close are they?
They're definitely on the right track. Are they good enough to win a Stanley Cup as their team stands? Who knows? They have new goaltenders in there, which is great. The guys up front are going to get better—or they aren't. And the ones that aren't… I'm sure [GM Peter] Chiarelli will make some moves. Everybody wants that guy on the back end that can move the puck and make moves. They've got [Justin] Schultz. Hopefully he can take another step. I'm an Oiler. But I'm a fan, too. I'm a Leaf fan. I'm a hockey fan.
Penguins fan?
Yeah, 100 per cent.
How do you assess Pittsburgh? Do they have enough on the back end?
I don't know. I gotta always be careful because you say stuff…. I think the Penguins are a real good team. I think unfortunately they let too many [opponents] hang around.
"They wouldn't let our team play 4-on-4, but if they had 3-on-3 in our day, that would be pretty fun."
The World Cup of Hockey is coming back. What memories do you have of '96?
We lost.
Was it still devastating after all those Canada Cup wins?
Yeah. Especially to the Americans. You don't wanna lose that game. We were good enough to win, too. The Canada Cups were special.
Is it a good idea to bring the World Cup back?
I'd like it called the Canada Cup. I think it's great. It's a lot of hockey for the guys, but if it's entertaining and everybody's into it, it's fun. Those Canada Cups in '84 '87, '91—they were phenomenal. You had Montreal and Toronto and in Hamilton we had the finals. C'mon.
How do you compare those to the Stanley Cup finals?
Totally different. The Stanley Cup takes years, months for sure, and the Canada Cup happens in four weeks. Two weeks training camp, two weeks tournament—you better be ready. And you got the whole country expecting you to win. It's like the Olympics—that's hard too. There's no slumps. Slump, you're done. That was the beauty.
"To be a favoured team and go all the way and lose, it's brutal. You work so hard to win, right?" says Coffey. "It's f—–' brutal."
What about the joy of winning—is that the same?
Winning doesn't matter what you're playing: a game of darts or cards with your buddies or winning a sporting event. It's always the other side—losing. Losing is part of it, but losing sucks. I played 21 years, won four Stanley Cups, Canada Cups, but I lost a lot. Do the math.
Do you hold on the losses just as much?
F—–' right, yeah. F—! Stanley Cup losses with the Oilers. That one with Philly when I was playing against Detroit [in 1997]. It's brutal. Because you're right there. You'd almost rather lose in the first round, unless you're a young team. To be a favoured team and go all the way and lose, it's brutal. You work so hard to win, right?
Is the young Lightning's loss to the Blackhawks comparable at all to the Oilers' loss to the Islanders in 1983?
Nobody is like the young Oilers. But Yzerman's done a hell of a job. I don't know [Jon Cooper], but he's done a phenomenal job with the kids and [Steven] Stamkos and [Victor] Hedman. They've been able to stay grounded. They're off the beaten path, playing in Florida. I like their team. Nothing against Chicago, but I thought they were good enough to win last year.
Are you a Jays guy?
Yeah, I was there last night [for Game 4 of the ALCS]. My only playoff game. I went to a couple games during the year.
Describe the mood in the dome.
It was over before it started. The stadium wasn't even full. First batter got a single, second batter got a homer, then it's 5-0 before the first inning's over. Literally, you probably had 15,000 or 20,000 people that still needed to come in. Kansas is pretty good goddamn team. You're not gonna come back. So it was unfortunate. It was a long night.
Were you following the Blue Jays closely in '90s?
Oh, yeah. I was playing with Pittsburgh. I still remember the hotel room in Minnesota when they won. Back in the day—Moseby, Barfield, Stieb—I could name the whole team. I don't follow it as close now, but it's a great group of players.
How does the feeling of this Jays run stack up, from a sports fan's perspective?
You can't compare that Game 5 against Texas. That's one of the greatest baseball games ever, whether you're a Jays fan or not. And to see [Jose] Bautista do that? That was incredible.
(Fox photos)