That's how Phil Kessel describes himself. But that's not even close to the full story.
By Kristina Rutherford in Toronto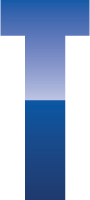 he line of questioning is broad, but Phil Kessel is being a sport at the Toronto Maple Leafs' practice facility in the west end of Toronto. There are a lot of queries about food. "Burritos—that's a favourite," he says. "Obviously ice cream, everyone loves ice cream." He's a self-professed picky eater, and before every game, it's the same meal: penne à la vodka with meat sauce, though Kessel never makes it himself. He figures it's been two years since he cooked at home. "A frozen pizza, does that count?" he asks, grinning. Kessel's favourite country artist is Luke Bryan, the last concert he went to was Drake, and he always wears a hat because he has "bad hair." He's sitting in the equipment room after a skate, slouched in a computer chair, and there's a bit of pudge resting above the waistband of his navy shorts, something you might expect from a normal 26-year-old, not one who will make $10 million this season playing for the Maple Leafs. Kessel laughs and smiles easily, swivelling on the chair, shifting his weight from one leg to the other like a kid with too much energy. He really gets going when the conversation turns to his dog, Stella. He got the brown goldendoodle three years ago with his now ex-girlfriend. Kessel fought to keep the dog. "Spoiled little rat," he says, shaking his head. "But I love her, eh? Honestly, if I didn't have her, I don't know what I'd do."
But now Kessel has some questions of his own. "Why do you have to get to know me?" he asks, scrunching his face. "A profile?" The idea that anything aside from his on-ice production matters seems insane to him. When asked to describe himself, he itches his scruffy blond beard and says "I don't know" and "that's a tough question" and "right?" a bunch of times. He quotes his Twitter bio: "Nice guy, tries hard, loves the game." Kessel stole the line from former Bruins teammate Marc Savard, who'd go through opposing teams' lineups before games and describe any players he didn't know that way. It's a joke, and that's how Kessel describes himself. Later, he adds, "big heart."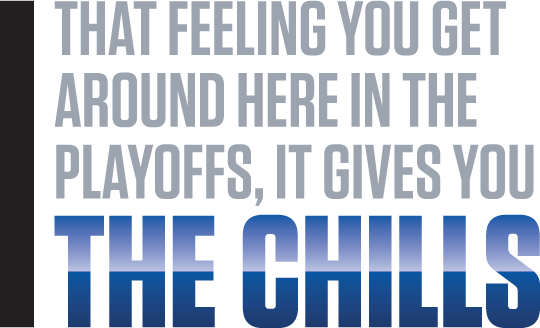 It is startling to see Phil Kessel like this. Talking. At ease, even. Over the past five years, the No. 1 star in the world's biggest hockey market has earned a reputation as reclusive and standoffish, seemingly so uncomfortable with the spotlight that he's not worth talking to. His quotes are brutal. He is at once Toronto's most scrutinized and perhaps most beloved athlete—mainly because he is one of the most talented on the planet at the game that matters above all in this city. Watching Kessel wind up behind the net and streak down the right side pumps life into the Air Canada Centre. But most members of Leafs Nation don't know the winger the way they think they know Dion Phaneuf or Joffrey Lupul, the players they see talking on TV. Because Kessel hasn't let them. His roommate and linemate Tyler Bozak has become a Kessel spokesperson, and he's sick of speaking for the guy. Says Bozak, upon hearing a profile of his buddy is in the works: "Maybe you should change your story." Is it because Phil Kessel is afraid to talk? Is he so shy that he can't? Does he have nothing to say? No, Phil Kessel can be the life of a party. He's quite the storyteller. He's chatty with his friends. And if you talk to him long enough—by the time he finally agrees to do so, half a year after the original request, you've memorized his agent's phone number—you'll start to believe what he says, over and over: "I'm just a normal guy from Wisconsin. I play hackey, ya know?"
Kessel's hackey career started in Madison, where he learned to skate. His mother, Kathy, whose Midwest accent is thicker than her son's, swears that as a toddler he never needed bobskates, the type with two blades per foot for extra balance. He started at one and a half on hockey skates, no surprise to her since he walked at seven months and ran at eight. You don't need to consult What to Expect When You're Expecting to know that's unexpected. Kessel doesn't remember any of that, now weeks away from becoming an "old, old goat" with his 27th birthday on Oct. 2. "We grew up playin'," he says, "me and my brother and sister. We were always competitive in everything." Kessel and his younger siblings, Blake and Amanda, played tennis, golf, baseball, football, hockey—you name it. Kathy says Phil Jr. was also quite the little gymnast. "That's insane," Kessel says, shaking his head, smiling. "Gymnastics?" His eyebrows are way up. "There's no way. I don't remember that, so don't put that in. That's embarrassing if I did."
Kessel played everything well, and by the time he reached Grade 8 he had to choose. Kathy and Phil Sr. were tired of calling coaches to tell them Junior couldn't make the game because he had another sport to play, were tired of trucking him from one field to the next just in time for the fourth quarter or the second half. He stuck with baseball into his early teens, but hockey was the obvious favourite for all three Kessel kids. When they weren't skating on the local rink, in summer months they would convince their babysitter to flood the garage floor, then attach milk cartons to their feet and glide around, firing pucks through the water. Kathy found this out only recently. "How dangerous that was!" she says. All three kids made the same career choice: Amanda was in the Best Female Hockey Player on the Planet conversation with the U.S. national team before she was sidelined by a concussion at the Olympics, and Blake plays for the AHL's Rochester Americans.
Kessel burned through high school in three years. He wasn't known back then as the jock set to light the NHL on fire, even if he was making headlines with his club teams. Kessel wasn't really known in school, period. "I went to one dance my whole high school life," he says. He never played for his school teams, even in grade school, because he was busy travelling and starring with the Madison Capitols, under coach Bob Suter. It's Suter, his coach from age eight to 15, whom Kessel credits for making him the player he is today. "Would not be here without him," Kessel says. Days after No. 81 sat down for this interview, Suter had a heart attack and died. He was 57. Kessel wrote on Twitter: "I will miss you forever Bob Suter."
After his freshman year in Madison, his final under Suter, Kessel moved to Ann Arbor, Mich., to play for the USA Hockey National Team Development Program, and did his last two years of high school there. He joined the under-17 development team at age 15, a year earlier than most. In the program's history, no player has tallied more than his 102 points, and Kessel's tied with Patrick Kane for the most goals in a season (52). David Quinn, a 20-year veteran behind the bench, was Kessel's coach for a year there. "His ability to shoot a puck in stride at the age of 16 was better than most NHL guys," Quinn says. Kessel scored two highlight-reel, coast-to-coast goals against Germany at the World U-17 Hockey Challenge in St. John's, N.L., but in the third period he abandoned the backcheck, giving Germany a scoring chance. Quinn, who's now head coach at Boston University, took Kessel aside and gave him a speech about becoming a complete player at the next day's practice. "Well," Kessel told him, "if they score, I'll just go get another." Quinn could only laugh. "Get away from me Phil," he told him. "It was absolutely true," the coach says now. "And that summarizes Phil to a T: It was that easy."
At the World U-18 Championship the following year, Kessel scored nine goals and 16 points—in six games. Americans hadn't seen such a highly touted player since Mike Modano. Kessel is an October baby, so he was just weeks away from eligibility for the 2005 NHL Draft. Despite that, there was speculation about who'd go first that June if Kessel had been a stitch older: The speedy right-winger from Wisconsin or The Kid from Cole Harbour, N.S. When Kessel accepted a scholarship at the University of Minnesota ahead of the 2005–06 season, the buzz increased. It was there that he met Blake Wheeler, one of his best friends to this day. The two played on a line together their freshman year and were later reunited on the Boston Bruins. It took time for Wheeler to crack Kessel—"he's a little bit of an introvert," as Wheeler puts it—but once he did, "it was non-stop." The pair were at the mercy of the veteran players to start the Golden Gophers' season. There were a lot of parties. One night, Kessel dressed up as Captain America and ran through the streets of Minneapolis. Wheeler can't think of it without laughing.
Kessel earned a 3.5 GPA as a freshman, but otherwise his year was a mixed bag. He put up a point per game and was named Western Collegiate Hockey Association rookie of the year, but played third-line minutes at times. Considered the top American player at the world juniors, he registered a goal and 10 assists to lead the tournament in scoring. But scouts were disappointed with the kid they had toe-to-toe with Sidney Crosby in their minds a season earlier. When the 100 top-ranked players from North America and Europe were invited to the NHL's Central Scouting Board Combine in Toronto for interviews and physical tests ahead of the 2006 NHL Entry Draft, Kessel didn't exactly wow them. Brian Burke has used the word "pathetic" to describe his interview, and after seven minutes on the stationary bike, Kessel was gassed. In the draft that summer, Kessel wasn't even the first American selected. The Boston Bruins took him fifth overall, behind Erik Johnson of Minnesota, Jordan Staal, Jonathan Toews and Nicklas Backstrom.
In Boston, Kessel got the attention of any high pick, but he was also protected, playing on a team with stars like Savard, Patrice Bergeron and Zdeno Chara. Kessel finished a disappointing 11th in the rookie scoring race, 56 points behind Russian Evgeni Malkin. He calls this "an interesting year." That's because he endured the biggest scare of his life: On Dec. 11, 2006, Kessel was admitted to hospital after being diagnosed with testicular cancer. He needed surgery. Today, Kessel downplays this, says doctors told him he'd be back on the ice in a month. He repeats several times he's stronger for it. Finally he says, "I was sad," leaning back in his chair. "Obviously I cried a little bit. Who wouldn't, right? But after that, what can you do? You gotta get over it. And I did." It took a long time for Kessel to even say the word "cancer" to the media. It was "my situation" for a long time. Kathy's never been more proud of her oldest son than the moment he stood in front of more than 40 reporters at a press conference in January 2007 and told them to see a doctor regularly for checkups. "A young man of few words," Kathy says, "but those were so important."
Kessel upped his production in his sophomore year, but it was a roller coaster. He was a healthy scratch in the Bruins' first-round series for games two, three and four against Montreal because coach Claude Julien said he lacked grit, and then he scored three goals in the next two contests. In his third year, he put up a career-best 60 points. And everyone knows what happened next: Ahead of the 2009–10 season, Boston traded Kessel to Toronto for a 2010 first-round pick (Tyler Seguin), a 2010 second-round pick (Jared Knight) and a 2011 first-round pick (Dougie Hamilton). Kessel swears he's never read anything about who won or lost that trade. He says he never reads about himself, ever.
But the moment Kessel signed a five-year deal to play in Toronto there was so much more to read. He became the face and the hope of a franchise that hasn't won the Stanley Cup since the Beatles were touring, owners of the NHL's longest drought, a team that had missed the playoffs four straight seasons. The face of the biggest market in hockey became a guy who hates the spotlight. "That's not my style, right?" Kessel says.
Nobody's disputing that.

n Kessel's mind, there is a moment when he stopped talking to the press. As in, really talking. (The truth, if you ask any Leafs beat reporter, is that he never really started.) Kessel says his words were taken out of context in 2012 at a Sunday practice when he made a comment about "change" being a good thing, referring to new linemates. The press interpreted this to mean he wanted a trade. "I was like, 'This is insane! What is going on?'" Kessel says. "After that especially, I'm like, 'Don't talk to me.'"
Kessel is often the first player off the ice after practice, out of the dressing room by the time it's open to media. It can take a couple fruitless visits to the rink before he actually sits down for an interview. He'll say no even after his agent says yes. "Don't take it personally," goalie James Reimer says. When the Winnipeg Jets are in town, Wheeler is quoted non-stop about the Leafs' No. 1 guy because it's well-known they're good friends. Wheeler wishes Kessel was forced in front of the media on a nightly basis; he finds it funny how uncomfortable his buddy looks, shuffling around in front of cameras, hiding his blue eyes under the brim of a ball cap. Somehow, Kessel avoids the press most nights. "He's a genius," Wheeler says.
To get to know Phil Kessel you have to go around him—talk to the people close to him, and then pepper him with questions about anything but his job. "I don't know, ask the guys," is a popular answer to any hockey question. He can't tell you if he has one of the best shots in the league because he's not a goalie. Reimer, on the other hand, says Kessel and Ovechkin are the toughest to stop. "It's so deceiving," Reimer says of his teammate's shot. "It's a bomb. His wristers are harder than some guys' slapshots." That he's a natural at this game isn't lost on Kessel. "I was born with a lot of this," he agrees. (He won't even disclose his pre-game routine because "everyone does a lot more than what I do, so I'm not sure I wanna tell you." Kessel is that annoying guy on your team who doesn't have to try as hard as you do.) The big heart he won't elaborate on, but his mom will.
The Kessel family spends a lot of time in Florida, where Phil Jr. owns a condo and a house. About four years ago, they met a Toronto-area family by the pool in the condo complex. Two young boys were in the water, and one was diving for his Spider-Man toy, retrieving it and tossing it to the bottom of the pool, diving for it again and again. The other has cerebral palsy and epilepsy, and couldn't get to the bottom. So Phil Kessel put five-year-old Dylan on his back and dove to the bottom of the pool and they got Spider-Man together. The three of them horsed around in the water for two hours. Now, every off-season, Kessel hangs out with the kids. They bring him Skittles. He takes them fishing. There's that big heart. "People don't see that side of Phil," Kathy says.
Kessel thinks of another word to describe himself: competitive. Plenty of examples come up, even when he's not looking for them. Asked to pick out a career highlight, he says, "I haven't won shit in this league yet, so there hasn't been one." (Not true: He won the Masterton Trophy after his rookie campaign.) Last season, when the Leafs were in a slide and lost 14 of their last 16 games, which cost them the playoffs, he broke a lot of sticks. "Sometimes the more you try, the worse it gets," Kessel says. "You keep goin' down, down, down. Your emotions are all over." Not even Stella's smile lifted his spirits. He'd come home and look at his dog and say, "Stella, I played like shit." Kessel stewed. He takes much of the blame for the Leafs' fall, says he wasn't good enough in stretches, that the 80-point season, finishing sixth in the scoring race, and with 37 goals to match his career high, weren't enough. "I'm more competitive than anyone—I'm the worst," he says. "I get real mad when I lose. I'm a bad, bad loser. I'm an emotional guy, right? Like, I care." Kessel can be hard on his linemates. James van Riemsdyk plays on the left side on that No. 1 line with Kessel and Bozak. "If a puck bounces over your stick and you're pretty mad about it, he'll tell you to wake up and handle it next time," van Riemsdyk says.
In Kessel's five seasons in Toronto, the Leafs have once qualified for the playoffs, and it ended with one of the biggest collapses in history in game seven against the Bruins. It's an awful memory, still stings, but it makes Kessel's eyes widen. "We wanna be that team in the second and third round, fighting it out, seeing where the dice fall. During that time, this city is unbelievable," he says. He's leaned forward in his swivel chair. "Two years ago, that feeling around this city during the playoffs, that feeling you get in the games—it gives you the chills." It's not hard to believe Kessel when he says he loves playing in Toronto, despite the off-ice demands. "I don't wanna play somewhere they don't love the game."
Bozak appears from out of the dressing room. He's ready to go home, and he's been waiting a while for his roommate. "He's my chauffeur," Bozak explains, grinning. "Sorry, buddy," Kessel says. "What do you gotta do anyway?"
Phil Kessel agreed to sit down and talk today because the ask has been in for six months. Because the season hasn't started so he's not mad since he's not yet losing. Because his agent made sure. Because he got caught sitting in the dressing room after practice with the doors open to media on a rare slow day and he really didn't have much of a choice. "I'm just a normal guy," Kessel says, after nearly an hour in that chair. "For eight months of the year, it's hackey, hackey, hackey. That's it."
Photo credits, from top: 1. Steve Russell/Getty Images; 2. (Clockwise, from left) Francois Laplante/Getty Images; Jeff Vinnick/Getty Images; 3. Scott A. Schneider/Getty Images; 4. Jim McIsaac/Getty Images