Relationships. That's what hockey means to Taylor Hall. Two of the best players in the world were once first and foremost two friends sharing household chores. When you talk to Hall about Connor McDavid, he first speaks of the young, polite kid that roomed with him in Edmonton and chipped in when it was his turn to do the dishes.
And when he speaks of being introduced as an Edmonton Oiler, he talks of the gesture that Kevin Lowe didn't have to make, but did by offering him his No. 4 jersey.
And when he talks about the night he was drafted first overall, he speaks of the big embrace with his dad, who himself was an athlete playing in the CFL for Winnipeg Blue Bombers, Toronto Argonauts and Ottawa Rough Riders before becoming a member of the Canadian national bobsled team for seven years.
Those and other relationships have defined his hockey life, and really, his life in general. In a wide-ranging discussion, Hall and I discussed everything from his respect for the Tragically Hip as a proud Kingston native to his respect for the previous winners of the NHL's Hart Trophy award.
The setting for the chat was a gym in the west end of Toronto, where Hall was about to be put through the paces for an Under Armour photoshoot.
Watch the video above for Hall's reaction and my conversation with him, including the following topics.
On experiencing Draft Day with his parents: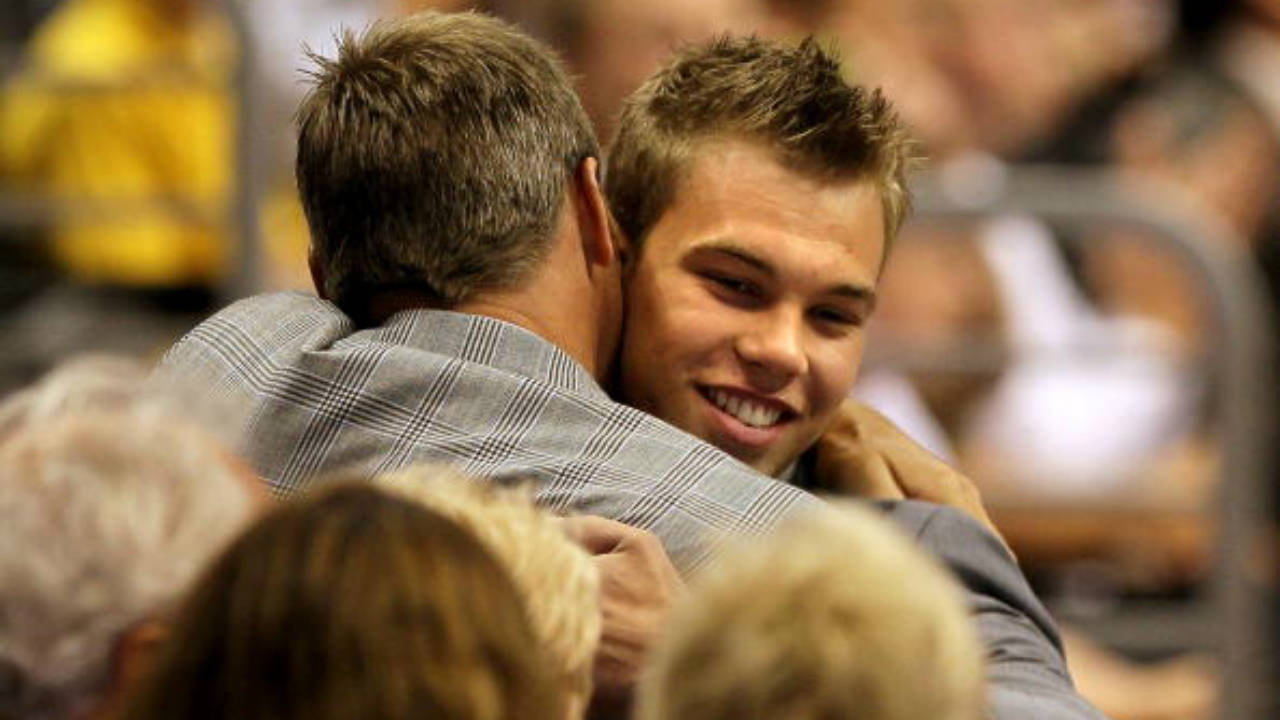 "It's crazy. It's a culmination of a lot of hard work. Not only for me but for my parents. They made a lot of sacrifices for me. Really when you win a Stanley Cup or world championships or get drafted, whatever it is, it's not just you, it's your family and what they put into it, so it's cool to celebrate with them.
"He (dad) is someone that I rely on. We talk before every game. We have a lot of dialogue throughout the season on how I'm playing, what my preparation is like. To have that type of shoulder to rely on for me is why I'm here today. Without my parents, without my dad who knows what would have happened? I have a lot to thank for from my parents."
On being given the No. 4 by Kevin Lowe in Edmonton:
"Kevin (Lowe) was a great guy. He just wanted me to feel comfortable in Edmonton and I think he knew that if I was wearing No. 4 I'd feel more comfortable. Just a really selfless move from a guy that probably should of had his number in the rafters in Edmonton. He wanted to hand the number over to me and it really signalled a changing of the guard in Edmonton. It's unfortunate it didn't work out perfectly, but it was a really nice gesture by a great guy."
On winning the Hart Trophy: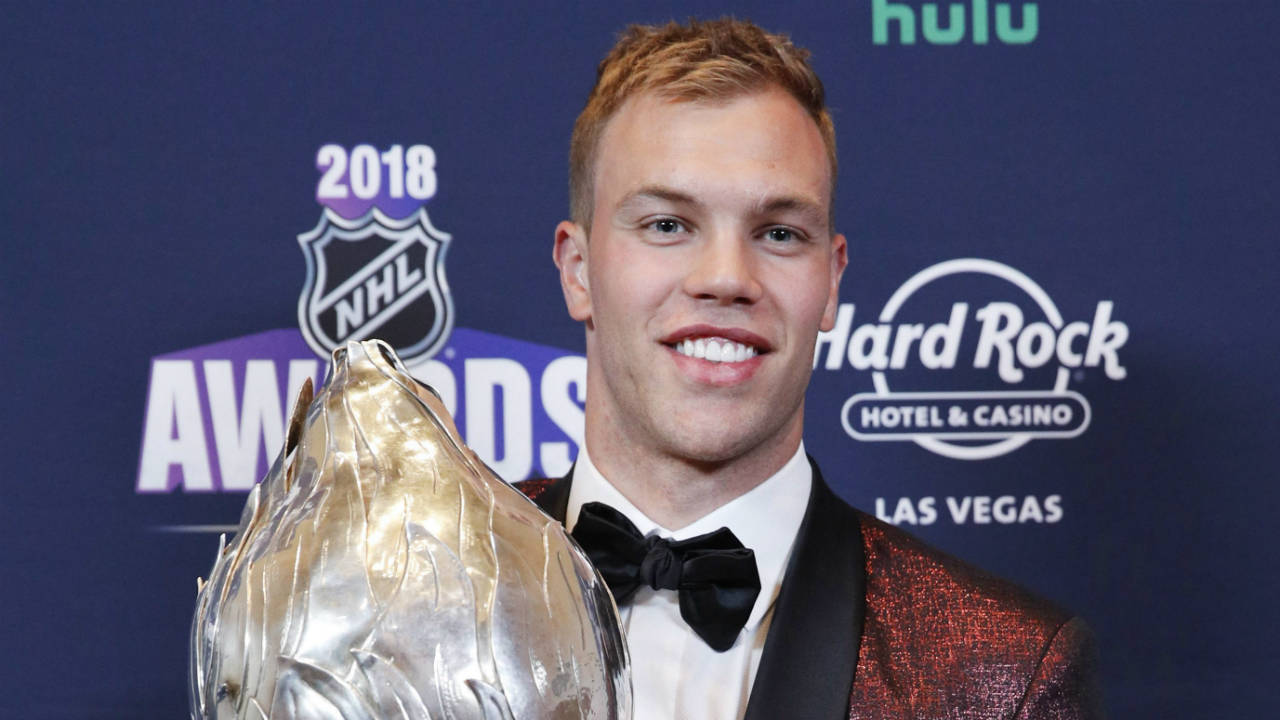 "It was a crazy night. When the season ended I thought it would be cool to be nominated and go to Vegas. And all of a sudden you start hearing things like you might win, you might be close. And sure enough the voting was really close between Nate and I. When my name was called it was a pretty awesome moment. Funny enough it was Eric Lindros, Henrik Sedin, Ovechkin and Messier up there doing the award and doing the presentation and 10 seconds before they announce the winner of the award they all started looking at me. So, I had about 10 seconds to get my speech ready in my head and take a couple deep breaths because I realized I had won at that point.
"I had a speech ready on a sheet of paper and as the awards were being presented all night no one was taking a speech out and reading from it. They were all just going off the hip so I couldn't bring my speech out and read from it. So, every commercial break I'd take my speech out and memorize it, take my speech out and memorize it. It's pretty nerve-wracking. You're sitting there wondering if you are going to win the Hart Trophy, then you have to go up there and give a speech, so a lot of emotions. I tried to just keep it simple and thank who I wanted to thank and at the end of the night you won the Hart Trophy, so it was pretty cool."