American-born winger Jordan Greenway has the kind of size and big style of play that makes scouts drool. He's been criticized for being inconsistent, which is why he's fallen hard in the prospect rankings, from a late first round pick to a likely second rounder. Read on to see why Greenway is one of the most intriguing prospects in this year's draft.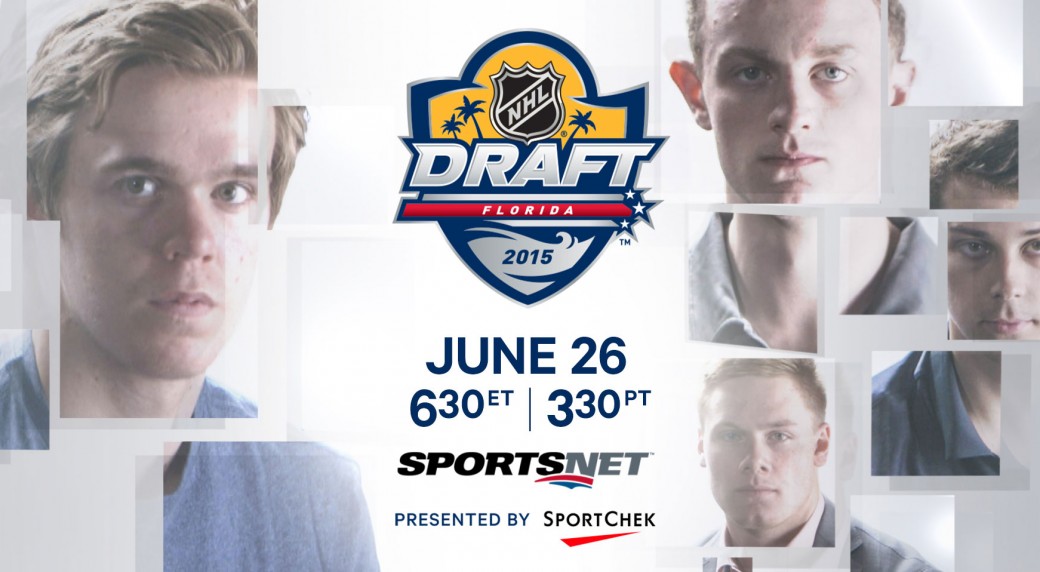 Age on June 26: 18
Birthplace: Canton, NY
Current team: USNTDP
Position: Left wing
Shoots: Left
Height: 6-foot-5
Weight: 222 pounds
NHL Central Scouting rank (North America): 47
Marek's Take: This kid is huge. And can skate pretty well for a player his size. Loves being in traffic and uses his body to its full advantage. Can be a great complementary player on a scoring line for his ability to make space. Comparable: Patrick Maroon
He's the biggest player in this year's draft.
At 6-foot-5 and 222 pounds, Greenway has looked the part of an NHLer since he was 16. His size and gritty style of play has earned him comparisons to other power forwards such as Rick Nash and his personal favourite hockey player, Joe Thornton (Greenway's a Boston Bruins fan).
If he can consistently use his size to his full advantage, there's no telling what Greenway could do in the big leagues. That's a big "if," though…
He's a bit of a wild card.
Of the top 50-ranked prospects this year, Greenway's NHL Central Scouting ranking has seen the biggest drop; his mid-term rank was No. 22, but he's now ranked 47.
"Just based on raw athletic tools, raw skating ability, he might be one of the top 10 kids in this whole class. Does he go before 50? To me that's an even-money bet," one scout told Sportsnet's Gare Joyce at the NHL Scouting Combine.
So, why the fall?
That same scout said it wasn't a question of character so much as it could be about mental preparedness and patience to get better.
"The knock on him is that he has the A-rated talent but at times plays like a B player, and he can't do that," Dan Marr, Director of NHL Central Scouting, told NHL.com. "He needs to consistently bring that A game."
Jack Eichel is a fan
Greenway and Eichel were linemates at the CCM/USA Hockey All-American Prospects Game in Sept. 2014, and made a pretty solid duo. There was one goal in particular, said Eichel, that showed how the two worked together.
"He did all the work and I came into the high slot and saw the puck squirt out and he made a great play on the wall and got the puck to me," the consensus No. 2 pick told NHL.com.
That's not the only thing the two players have in common: Despite being drafted 16th overall by the OHL's Plymouth Whalers in 2013, Greenway has committed to Boston University for the 2015-16 year.
(Eichel's Buffalo Sabres have picks No. 31 and 51 in the second round. Just saying.)
He's forged an impressive path.
Greenway spent two years at the prestigious Shattuck St. Mary's, a hockey powerhouse prep school that has seen Sidney Crosby, Jonathan Toews, Derek Stepan, Zach Parise and more walk through its doors.
Internationally, Greenway helped Team USA to two gold medals — first in the U17 World Hockey Championships (2013-14) and then in the U18 World Junior Championships (2014-15).
He's not the only Greenway to watch.
Jordan's younger brother, James, will be eligible for the 2016 draft. At similar dimensions as his big brother, the defenceman — who also attended Shattuck St. Mary's and is currently with the USNTDP — will certainly be a prospect to keep an eye on.