VANCOUVER – Will this goaltending soap opera never end for the Vancouver Canucks?
Actually, yes it will. It will be over three years and $9,099,618 from now.
Turns out Roberto Luongo was right. But his contract really was the only thing that sucked about the Hall-of-Fame goaltender who retired Wednesday at age 40, unable to push his often-injured body through another summer of preparation for a National Hockey League season.
Senior Writer Ryan Dixon and NHL Editor Rory Boylen always give it 110%, but never rely on clichés when it comes to podcasting. Instead, they use a mix of facts, fun and a varied group of hockey voices to cover Canada's most beloved game.
Netflix could make a series – it would run for years – about Luongo's time with the Canucks from 2006 until he was returned in a trade to the Florida Panthers on March 4, 2014. About how his acquisition rebranded and legitimized the Canuck franchise, and launched it into a golden era that saw Vancouver win six division titles, two Presidents' Trophies and make it to Game 7 of the 2011 Stanley Cup Final. And how Luongo, one of the best ever at his position, became hero, then villain and eventually a beautiful human as vulnerable and fallible as the rest of us.
But somewhere in the final episode, when you think the saga might have a happy ending after all, a man in black named Gary Bettman, after lurking in the background for years, will appear and hammer down his justice with vengeance.
The epilogue will explain that the Canucks, due to the astounding back-dating of a sensible rule change that retroactively made them guilty of doing something that had been perfectly legal, must now repay the NHL for the salary-cap savings it enjoyed over four seasons by creatively structuring the 12-year, $64-million contract extension that Luongo signed in 2010 and would famously later lament.
The $8.5-million savings, the difference between Luongo's actual salary and salary-cap charge from the start of the 2010-11 season until his trade 3.5 years later, has hung over the Vancouver franchise like a threat since his trade to the Panthers five years ago.
The Canucks had hoped, given the chronic injuries Luongo endured and even cited in explaining his retirement, that the goalie might spend the rest of his contract on the injured list and spare his final two employers the cap-recapture penalty. That punitive measure was introduced with the NHL's current Collective Bargaining Agreement in 2013 and, to the astonishment of legal scholars everywhere, applied retroactively to punish a few teams that exploited the previous CBA for long-term "back-diving" contracts. Even as NHL Central Registry endorsed them as legal, these contracts embarrassed the league and angered a lot of managers.
The CBA revision instantly became knows as "The Luongo Rule."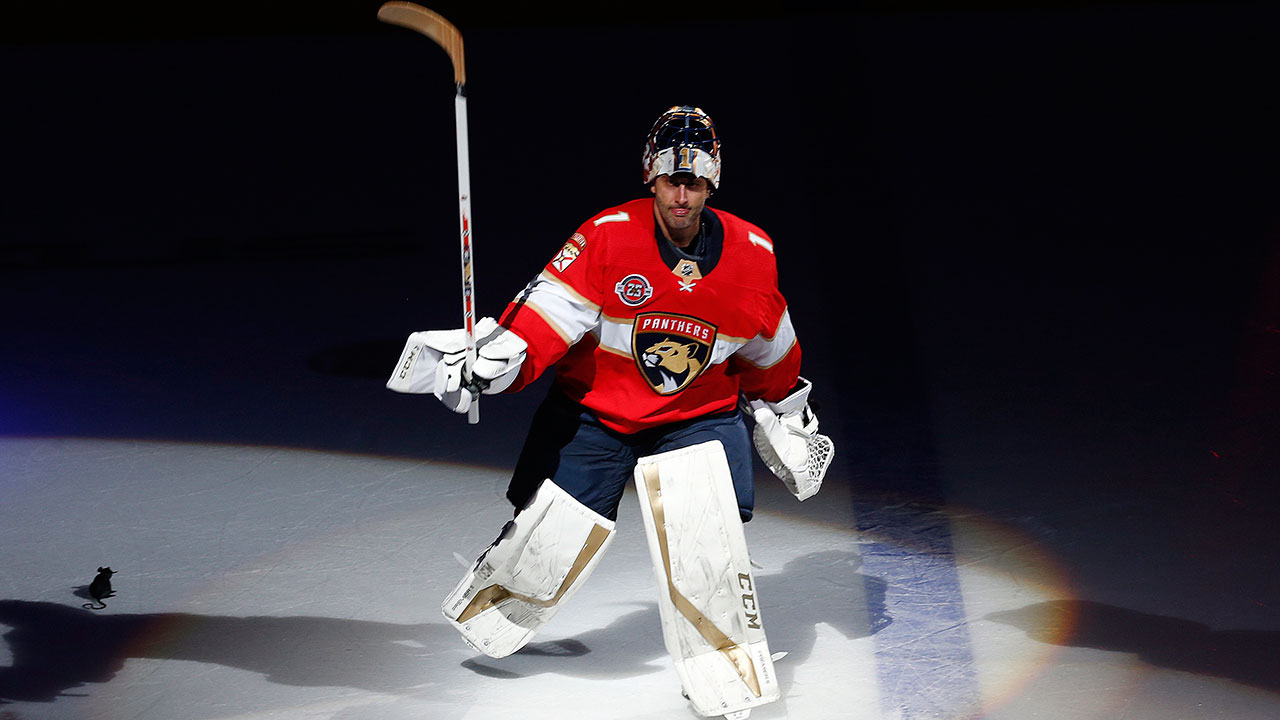 Former Canuck assistant general manager Laurence Gilman, chief architect of the Luongo contract, explained long ago: "There is a difference between tax evasion and tax avoidance. This is tax avoidance."
Well, like a leathery, battle-hardened Old West sheriff, Bettman always gets his man.
Since the Canucks retained $800,000 of Luongo's salary for the last five-plus seasons he played with the Panthers, Vancouver's salary-cap "benefit" accrued, and the total bill charged by the NHL is $9,099,618. It will be applied against the Canucks' salary cap in installments of $3,033,206 over the next three seasons.
The Panthers are on the hook for $1,094,128 for each year until the expiration of Luongo's 12-year contract in 2022.
Canuck general manager Jim Benning, who replaced Mike Gillis in 2014 and had none of the benefit of Luongo's play but all of the cap-recapture liability, said the NHL informed him last Thursday that Vancouver would be charged when Luongo retired.
"It had nothing to do with us, but we have to live with it," Benning told Sportsnet. "We always knew it was there. The only good thing is that it's better (to have it happen) now than in another year or two."
The Canucks were going to have to pay the full amount over whatever term remained on Luongo's contract if he retired before it ended, so Benning would have faced a devastating cap charge in 2021-22 had the goalie left the NHL with one year still on his deal.
To be fair to Gillis, it's not like Benning hasn't had any benefit from Luongo's time in Vancouver. Canuck starting goalie Jacob Markstrom was acquired in Gillis' 2014 trade.
I've decided to take my talents to a South Beach retirement home pic.twitter.com/BTuZIo8XT8

— Strombone (@strombone1) June 26, 2019
With the Luongo penalty applied, CapFriendly.com shows the Canucks with $15.5 million of salary-cap space still available for next season after the NHL and its Players Association agreed on the weekend to suppress the 2019-20 upper limit to $81.5 million. Comically, this is because players didn't like seeing so much of their paycheques withheld in escrow to ensure they didn't exceed the percentage of NHL revenue they're guaranteed.
"What do we want? Less! When do we want it? Now!" is a unique battle cry among labour unions.
Benning has still to re-sign top winger Brock Boeser, who could make $7-8 million annually on his next contract, and the Canucks are expected to be aggressive in chasing free-agent defenceman Tyler Myers on July 1.
Still, the team shouldn't have much trouble absorbing the Luongo penalty over the next two seasons. But the Canucks will have to budget for it in 2021-22, when potential superstars Elias Pettersson and Quinn Hughes will be starting their second contracts.
Other than ex-GM Dave Nonis' trade to acquire him, there was little about Luongo that came cheaply. He absorbed so much energy and money during his time in Vancouver, and Gillis' two-year trade mission to shed his salary became a sideshow. But besides being a brilliant goaltender, Luongo was also one of the most complex and compelling figures in Canuck history. By the end of his transformation, Luongo's humility and obvious goodness matched his ability and endeared him to fans.
Was Luongo worth it in Vancouver? All of that money – even now? Damn right, he was.