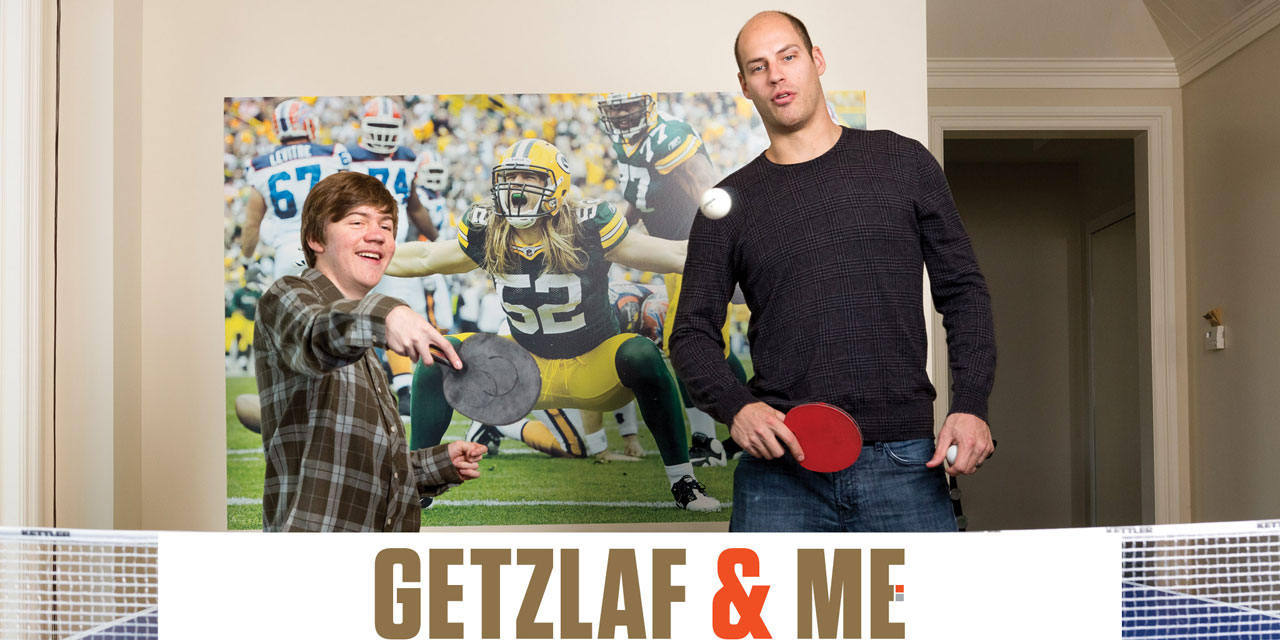 Hawken Miller is a high school senior who won't let a terminal disease slow him down. He's also the most impressive young man the Anaheim Ducks captain has ever met.
By Dan Robson in Anaheim and Corona del Mar, Calif.
Photography by Sam Comen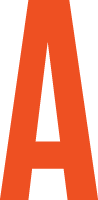 s Ryan Getzlaf loads a baby seat into the trunk of his white Mercedes S63, a pack of young fans swarms him in hopes of an autograph, a photo or maybe just a star-struck high-five. In black slacks, a grey zip-up sweater and flip-flops that seem standard issue for NHL players in warm-market paradise, the 29-year-old millionaire many times over obliges the frantic requests. All of the young boys were playing Sunday morning hockey at a two-rink arena a couple miles down the road from Disneyland, and stuck around because they knew the Ducks were practising on the main ice. After signing a few baseball caps and T-shirts, and leaning in for a couple of photos, Getzlaf politely excuses himself from the autographing duties that come with being one of the league's biggest stars. "Thank you very much, Mr. Getzlaf," says the mother of one of the boys. "That's very kind of you."
He smiles—"No problem"—and folds his six-foot-four frame into the driver's seat. Minutes later, on an unusually rainy morning in southern California, Getzlaf rolls through a green valley toward the Pacific Ocean, heading to the home of Hawken Miller, his 18-year-old buddy who, at that moment, is working on his applications to college. In a bedroom plastered with San Diego Chargers paraphernalia and boasting an impressive collection of special-edition Star Wars LEGO models, Miller meticulously edits the words on his computer screen.
On the surface, the two have very little in common. One is a Stanley Cup champion, two-time Olympic gold medallist and a Hart Trophy finalist. The other is a high-school senior, the editor-in-chief of his school newspaper and a member of the model UN. Ryan Getzlaf makes nearly $9 million a year as captain of the Anaheim Ducks. Hawken Miller manages the stats for his high school's football team. Miller is five-foot-two, weighs in at 110 lb. and has shaggy hair—which is at least one thing he has over the mostly bald Ducks captain. But despite the 10-plus years and worlds of experience that separate them, Getzlaf and Miller are close friends. Getzlaf is polite but rehearsed answering questions about winning the Stanley Cup, playing for Team Canada, and the Ducks' current season—but he lights up when the conversation turns to Hawken Miller. They met four years ago when Getzlaf and his wife, Paige, were looking to get involved in a local charity and learned about Duchenne muscular dystrophy—a disease that destroys muscle cells, leading to the painful degeneration of the body. It largely affects boys—about one in every 3,500—who generally live to see their late teens or early 20s but are known to die much sooner. When Getzlaf and his wife were told that a local couple was looking for support to raise awareness and money to help find a cure for Duchenne, they quickly arranged a meeting. The Getzlafs had just had their first son, Ryder, and empathized with the fear and agony faced by a parent of a child affected by Duchenne. But what started as an act of celebrity benevolence quickly turned into a tight relationship between two families and a race against the ticking clock that threatens to take away the most impressive young man Ryan Getzlaf has ever known.
In the college application Hawken is busy tweaking as Getzlaf pulls into the Millers' driveway, he lays out the unavoidable reality of his life. He wants to be a journalist, telling the stories of people around the world. To get there, he has to share his own. Hawken writes about the doctor's office the day the word Duchenne entered his life. The fluorescent lights, the murals on the walls, the stickers, the cotton balls—the curious things that capture a child's attention. He remembers knowing that his parents seemed concerned. Even scared. When the doctor left the room, they did their best to explain. "Although I vaguely understood what was happening and that something might be wrong," Miller writes in his letter, "I was still strangely calm and peaceful because I knew that everything would work out."
Hawken's defiance, that confidence in the hope he carries, is a humbling example for Getzlaf, who built his success on the physical gifts he was born with. Miller has conquered astounding obstacles in a body that is constantly working against him. "He's never complained. He doesn't expect handouts," Getzlaf says. "He wants to work…a lot of kids couldn't handle that. It's a pretty inspirational thing."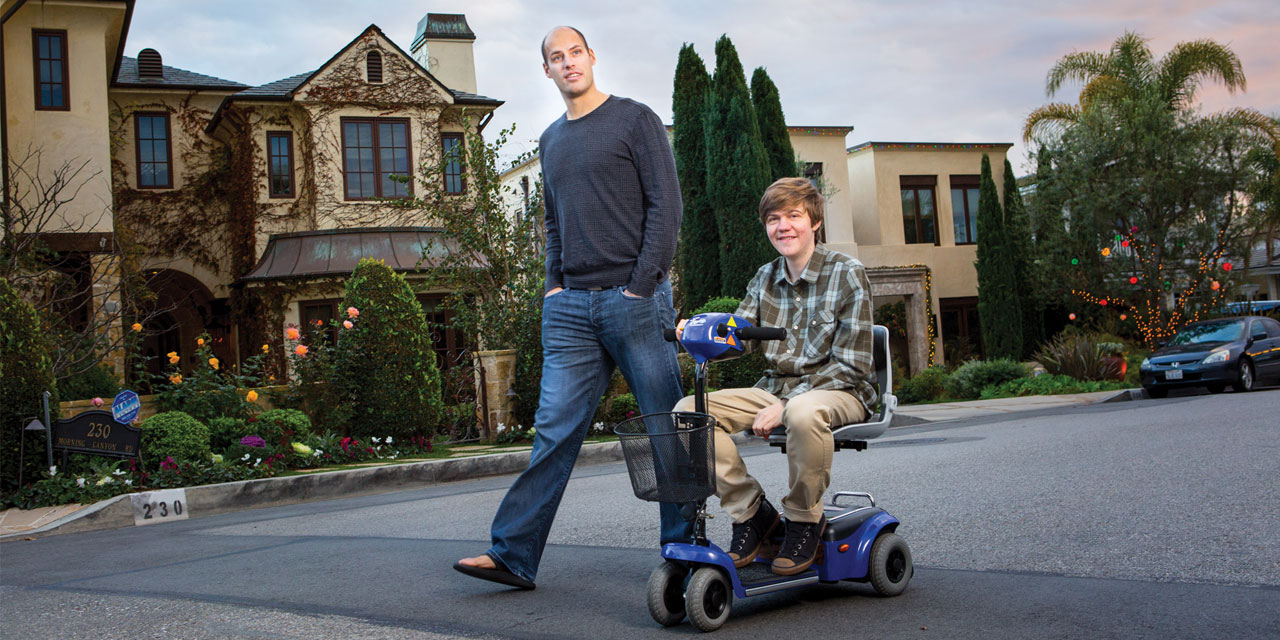 Part of the connection Getzlaf and Hawken share is rooted in beginnings that taught them that relentless work with unbridled belief can overcome long odds. Growing up, Getzlaf and his older brother, Chris—now a receiver for the Saskatchewan Roughriders—lived for sports. Getzlaf was skating at the arena in Avonlea, Sask., at three years old. He was playing competitive hockey at five. The brothers put even more hours in playing along Rodenbush Drive in Regina. Their father, Steve, had regulation hockey nets constructed out of steel at the plant where he worked, and the posts stood up to years of beating. With their dad, the boys added a protective wood frame around the hockey nets so they could fire pucks in the garage through the winters, but some shots managed to find the drywall. Puck-sized holes still mark the walls in the garage.
Those early years for the Getzlafs were a constant trip from rink to rink, diamond to diamond. (In his early teens, Chris Getzlaf hit the gridiron.) In the summers, Steve and the boys' mother, Susan, were co-coaches of the boys' Little League teams. When Getzlaf was little, he wanted to run a Sea-Doo shop or be a ski pro, says his mother. Pro hockey seemed very far away. Before committing full-time to hockey, Getzlaf played competitive baseball, winning the provincial championships and competing at nationals on Prince Edward Island. But hockey was the sport in which he seemed destined to succeed. He was five-foot-ten when he was drafted by the Calgary Hitmen at 15. By Christmas in his rookie WHL season he was six-foot-two—two inches shy of the six-foot-four body that would carry him to the NHL. Along the way, Getzlaf ticked off almost every accomplishment that young Canadian boys dream of playing on the streets, backyard rinks and arenas across the country. But he also developed a sense of concern and empathy for those who didn't have the same advantages he did. Getzlaf has a younger cousin, Morgan, who has autism. That reality touched him deeply when he was young, Susan says. In becoming a champion for Duchenne research, Getzlaf is continuing that pattern. After leaving the Calgary Hitmen, he created a foundation for underprivileged youth in the city.
Hawken Miller knew Getzlaf was a hockey star when they first met in 2011, but he didn't have the awe for him you might expect a teenage boy would have for a professional athlete. "He's just a regular person, if you treat him like that," Hawken says.
Hawken's father was much more star-struck than his son. "I wanted to talk hockey," Paul says of his first meeting with Getzlaf. "But he just wanted to know more about Duchenne."
Paul grew up in Minnesota and travelled across Canada in his youth playing competitive hockey. He was drafted by the North Stars in 1982, but never played a game in the NHL. After finishing his MBA, he eventually made his way to southern California working for a food-distribution company. That's where he met Debra, and settled down in Corona del Mar. He had his son on skates before he was five, hoping to teach his boy all the things his own father had passed on to him. To coach him in football, baseball and hockey. "I couldn't wait to do that for him," Paul says. But he could tell early on that something wasn't right. Hawken had difficulty keeping up with other kids; he had no endurance. His running form was a lock-legged scoot, and the more he tried, the harder it became.
Paul and Debra went to see a pediatrician, who told them nothing was wrong—their son was just developing slowly. It took another year and a half of concerned confusion before that one day when Hawken was five and Paul was pushing him in a swing in the family backyard. Debra was watching them from the window when the phone rang. A blood test had revealed an abnormality in Hawken's genes. The family went in to the see the doctor. It was something they'd never heard of before: "Duchenne." There was no cure. Just the inevitable unwinding of Hawken's body—his muscles turning on him, quitting until his young life would be lost.
Hawken was enrolled in Little League baseball and the Millers were trying to get him on his school's roller hockey team. That stopped immediately. Any physical strain, they were told, could cause the muscle cells to die more quickly. The Millers' garage on Morning Canyon Drive was filled with the toys of an active childhood—balls and bats and rackets. Skis. Skates. Sticks. All of it was boxed up and eventually sold.
Part of growing from a boy to a man was the process of learning to compete physically, Paul thought. He'd experienced that growing up, but now as a father, there was nothing he could do for his son. "Dads fix stuff," Paul says. "Like, 'Hey dad, my bicycle wheel is broken.' But, 'Hey dad, I can't run across the playground'—I can't fix that, and that's painful."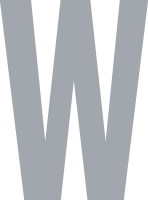 hen Getzlaf rings the bell at the Millers' home, he's greeted by two knowing dogs, Cody and Gus. Behind them, Debra Miller holds open the door and Hawken helps corral their excitement. Minutes later, Getzlaf leans against a counter in the kitchen, chomping down on a foot-long sub, cracking jokes about being afraid to play a game of shinny against Paul, who is six-foot-four but with significantly less muscle mass. The Green Bay Packers are playing the New England Patriots on the television across the room, and everyone is keeping an eye on the score.
Since meeting the Millers, Getzlaf and Paige have had two more kids—bringing the tally to three, all under the age of five. Of all his accomplishments, Getzlaf says his biggest joy comes from his seven-month-old daughter and two sons. Whenever they visit the Miller household, the Getzlaf boys spend most of their time playing with Hawken, who takes them on rides on the motorized scooter that helps him get around. "My son Ryder thought it was the coolest thing," Getzlaf says. "Hawken always seems to put a smile on your face."
Hawken was a shy-but-confident 13-year-old when Getzlaf first met him. He carried a defiant faith that his life would not bend under the force of what seemed to be a death sentence. Getzlaf was struck by his maturity—by his focus and commitment to excelling at the things he could excel at, and his comfort with letting go of the things he couldn't.
After Hawken was diagnosed with Duchenne, Paul and Debra pushed back against a prognosis that would take their son from them. New dreams, new goals and accomplishments started to take shape. Organized sports were impossible, but other opportunities emerged. Hawken became a boy scout with his father close beside him, a part of each merit badge, the two reaching new levels together. When a challenge called for physical strain, Paul was there to be his son's arms and legs. On a long hike the Cub Scouts did each year, a 1,000-foot incline, Paul carried his son—the boy on his father's back in a specially built seat, guiding him. "He'd kick me in the ribs," Paul says. "We were literally one unit."
The family took canoe trips together. They hiked, they travelled, they sidestepped obstacles, supporting each other physically and emotionally along the way. When a merit badge was offered for scuba diving, Hawken was in the water, one of the first to achieve it. "I don't know how many boys with Duchenne are certified scuba divers," says Paul, who held his son in the ocean's current. "I was pretty proud of him."
When he was a sophomore in high school, Hawken was thinking more about possibilities than limits. He became photo editor of his high-school paper. A year later he was the managing editor. As a senior he was chosen editor-in-chief, and last summer he worked as a reporting intern at the Orange County Register. On his first day, his editor asked him to file a story, and Hawken stared at the phone for five minutes, panicked by how real the task suddenly was. Then he pushed through and dialed the number, made the call, got the story. "It's about knowing that it's within your ability to do it, and not doubting yourself," Hawken says. "That's the important thing."
Last year, during one of their many conversations about hockey, Getzlaf had given Paul grief about stepping away from the game. He wanted to finally play against the one-time NHL-draftee after all this talk. Quietly, Paul relented. He hadn't played since Hawken's diagnosis. He'd tucked his skates away and planned to never use them again. He couldn't put them on. After all these years, it was still painful. "I couldn't wait to share it with my son," Paul says, the words catching in his throat. "The reason for it to exist for me was eliminated. It was that simple."
But then, after Getzlaf's challenge, Hawken told his father that he'd like to see him play. He wanted his dad to try again. So Paul cleared the rust off his skates and joined a Sunday-night game. It was an ugly return and Hawken got snapshots of all of it.
Hawken may never be able to skate or walk up a flight of stairs on his own. But his limitations have helped harvest exceptional talents. "He's carving out his own place to be a man, and not letting adversity stop him," Paul says. "He's doing things that I didn't think I'd have my son do."
Regular trips to the Children's Hospital in Cincinnati for treatments, constant stretching and special exercises keep Hawken in better shape than most boys his age who have Duchenne. Supplements, heart- and bone-strengthening medications and steroids have helped delay the effects of Duchenne. He's not supposed to be able to drive, but he does. And his scooter is hitched to a mechanism inside the trunk of the Ford Escape that helps him lower it when he parks. Short walks might be difficult, but a little ingenuity is good for miles.
Hawken has worked hard to live what most would call a normal life. It's really all he's ever wanted, and something he's been in relentless pursuit of. He is eloquent and sharp, a well-read, critical thinker who excels in school. He speaks Spanish. Among his favourite books are The Stranger by Albert Camus and The Grapes of Wrath by John Steinbeck. Last year he travelled to Argentina to teach English with classmates from his school. His father came along to help him get around. "He's not very good at Spanish," Hawken says. "So it was pretty funny to watch."
On the trip, they visited a waterfall, and Paul carried his son down hundreds of steps to get to the bottom. "I felt kind of bad for him, carrying me," Hawken says. "But it was worth it, I think, for both of us."
Later this year, they're going to Vietnam.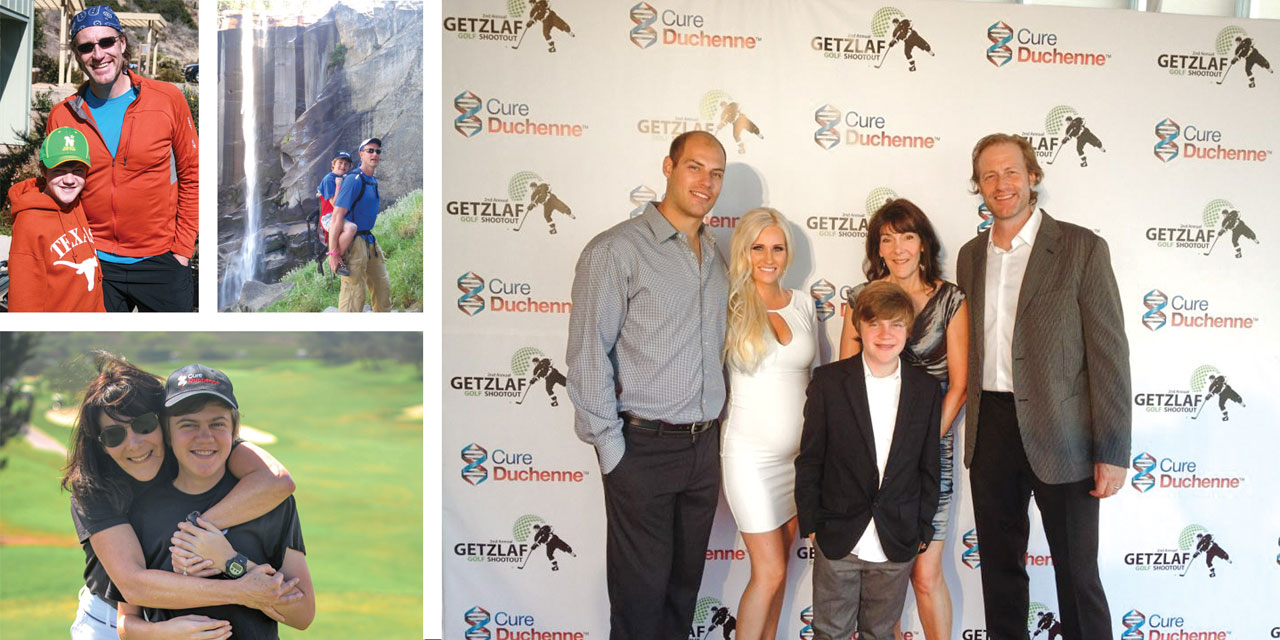 s the Packers' game hits halftime, Getzlaf and Hawken catch up sitting at an island in the kitchen. It's been a couple months—the NHL season and senior year have kept both busy. Getzlaf asks Hawken how his college applications are going, and gives him the gears about wanting to join the ranks of reporters who invade the dressing room after every game. "Are you sure?" he asks. Yes, Hawken says—he's sure. He wants to uncover and share the stories of other people. Those might be stories like his friend Ryan Getzlaf's—tales of success, fulfilled goals and riches. Or maybe stories like his own, of perseverance against long odds. Stories about people who are exceptional because they refuse to abide by the boundaries drawn for them. "I focus on what I can do, rather than what I can't do," he says. "There's always a solution around things. That's what I've found."
There are exceptions to that rule, of course. Painful truths. Hawken's body is working against him. If he falls down, he's unable to get up off the floor without help. It's beginning to be a struggle to stand up after sitting on a chair. His gait is loose and wide—"It's all the typical signs of a boy who is getting close to not being able to walk anymore," Debra says. His muscles are getting weaker, and ultimately his heart and lungs will be affected. "Unless we can get a treatment to him quickly he will continue to get weaker, he'll be confined to a wheelchair," Debra says. "He will have to have some sort of ventilator to breathe, and he will not be able to move any part of his body." It's the reality lingering behind every conversation Debra and Paul have about their son—and it's the reason Ryan Getzlaf is offering up the platform his celebrity provides.
The Millers say that platform has been essential for CureDuchenne, which they founded to raise awareness and help fund research. A golf tournament organized and run by Getzlaf this past fall raised more than $300,000. BioMarin, a biotech company in northern California, is working on a drug called Drisapersen, which they believe may help address the genetic mutation that affects Hawken's genes, says Debra. The drug will be submitted for FDA approval later this year. But more research is necessary—and that research costs money. CureDuchenne is hoping to raise about $5 million this year. That will help encourage awareness and support clinical trials for the drug, as well as more research on a gene treatment called exon skipping. Everything is a long shot. But the Millers have been relentless, fuelled by hope despite seemingly endless frustration, knowing that time is running out. "I can't go there," says Debra, considering that a cure might not be found in time for her son. "I'm not giving up. We are very close."
In the past couple of years, Hawken has become a spokesperson himself, giving speeches in front of hundreds and reaching out to other young men with Duchenne. His courage and maturity have moved Getzlaf. And, Getzlaf says, while he looks forward to teaching his kids about the thrill of sports and competition, he also wants them to learn the kind of lesson a guy like Hawken has to share. Hawken will never lift the Stanley Cup over his head, win a gold medal or even sign autographs for adoring fans as he tries to get into his sports car. He'll never be a star in the way Ryan Getzlaf is. But it's the hockey superstar who is in awe of the high-school reporter here. "Hawken isn't just there, waiting. He's trying to do something." Getzlaf says. "He's going through what most people never have to, and turning it into something. That's an inspiration on its own."
Shortly after Getzlaf pulls out of the Millers' driveway later that afternoon, Hawken gets on the small elevator he uses to get to the second floor. He sits down at the desk in his room and turns his computer back on, to finish the application that he hopes will carry him to the next remarkable journey in his young life. He knows the next step is a huge one, especially for a young man with Duchenne, but in a life filled with obstacles, the will to face them has never been a problem for him. "I may have this disease but I haven't let it define me," he types. "If anything, Duchenne muscular dystrophy has motivated me to achieve more than most people thought possible." He reads it all again, making sure every word is perfect. And when the story of his life is ready, Hawken Miller presses send.