OTTAWA — The Ottawa Senators avoided salary arbitration with Mark Stone on Friday, signing the winger to a one-year contract worth US$7.35 million.
The club also saw the arbitrator in its case with Cody Ceci award the defenceman $4.3 million for the coming season.
Stone's deal came just as the Senators and the restricted free agent were set to have a hearing to determine the player's contract for the 2018-19 season.
Stone had reportedly asked for $9 million in arbitration, while the team countered at $5 million.
The 26-year-old from Winnipeg, who can now become an unrestricted free agent next summer, tied for the Senators' lead with 62 points in just 58 games in a lost 2017-18 campaign as the club stumbled to a 30th-place finish.
"We're happy to have Mark under contract," Senators general manager Pierre Dorion said in a quote posted to the team's official Twitter feed. "Mark is a great leader in every sense; a character person, passionate competitor and a talented two-way player.
"Signing him is the first step in a process that allows us to continue to negotiate a long-term deal in the new year."
As it stands now, Stone, star defenceman Erik Karlsson and centre Matt Duchene — Ottawa's three best players — will all head into the coming season as pending unrestricted free agents.
The Senators and Ceci had their arbitration hearing on Wednesday, with the restricted free agent reportedly asking for $6 million, and the club coming in at $3.35 million.
The arbitrator's decision is $1.7 million less than what Ceci is thought to have wanted and $950,000 more than Ottawa's number.
If he doesn't agree to a long-term deal with the Senators before next summer, Ceci will once again become a restricted free agent with arbitration rights.
The last time the Senators had a case go to arbitration was back in August 2015 when the recently-traded Mike Hoffman was awarded a one-year, $2-million contract. The winger, who would eventually signed long-term the following summer, wanted $3.4 million at the time, while Ottawa offered $1.75 million.
Stone has scored at least 20 goals in each of his four full NHL seasons, and registered a career-high 42 assists last year.
His 381 takeaways since the start of 2014-15 rank him first in the NHL, 84 more than the next closest player.
Selected 178th overall by Ottawa at the 2010 draft, Stone has 249 points (95 goals, 154 assists) in 307 NHL games.
Stone, who made $3.5 million in each of the last three seasons, also has five goals and eight assists in his 27 career playoff outings.
Ceci, 24, had five goals and 14 assists in 82 games last season. The Ottawa native, who had a salary cap hit of $2.8 million the last two years, averaged a career-high 23 minutes 20 seconds of ice time per game in 2017-18, second only to Karlsson (26:44).
Ceci also set personal high-water marks in shots (143), hits (163) and blocked shots (171).
The 15th pick in the 2012 draft has 25 goals and 67 assists in 366 NHL games. Ceci has added three assists in 25 playoff contests.
August 3, 2018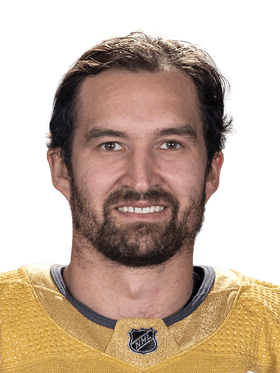 ---
SIGNED BY
Ottawa Senators
SALARY CAP HIT
$7.35 million