"I'm glad I got drafted first, because no one remembers no. 2."
Those infamous words made up one of the first soundbites from 1993's first overall pick Alexandre Daigle — a name now synonymous with the term "bust."
Unfortunately for Daigle and these nine other players, they're remembered for all the wrong reasons.
Here are the top 10 busts — in no particular order — from NHL drafts gone by: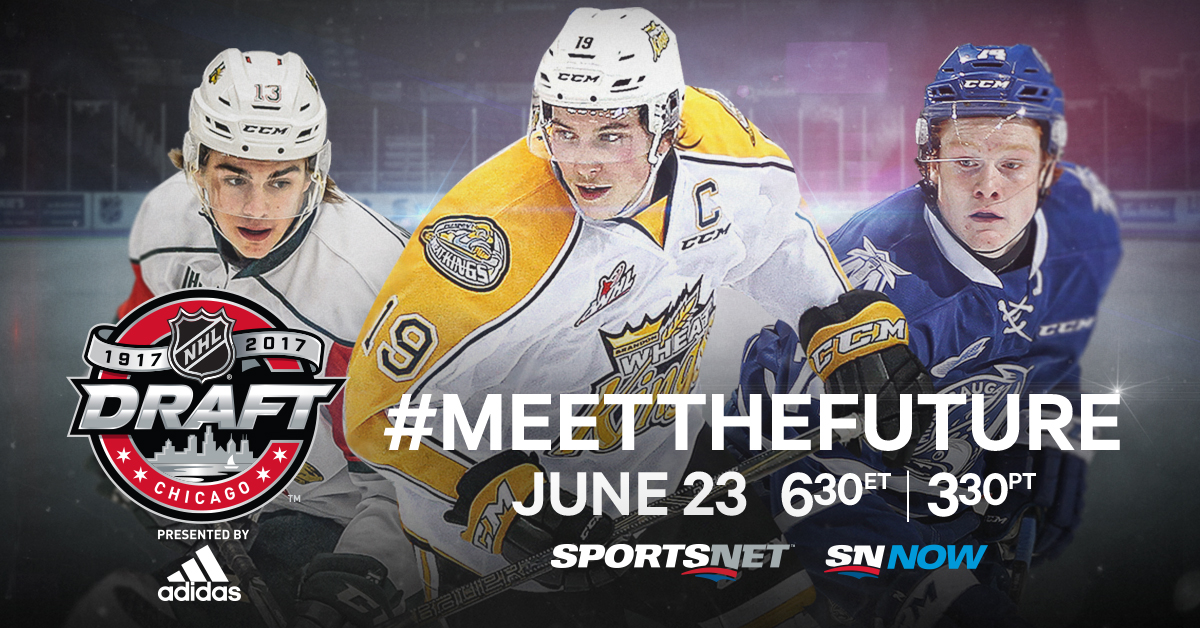 Alexandre Daigle, 1993 1st overall, Ottawa Senators
Expected to be the "next French Canadian superstar," Daigle was widely considered to be a can't-miss prospect who would take the league by storm.
However, he never displayed the kind of speed and playmaking instincts that earned him comparisons to the likes of Pat LaFontaine, Joe Sakic, Rocket Richard and Steve Yzerman.
Despite a decent rookie season (20 goals and 51 points), Daigle managed just 129 goals and 327 points in his 616-game career and never topped 26 goals in a season, earning him the reputation as poster boy of the NHL bust.
Salt in the wound: Chris Pronger, who made sure no one forgot the No. 2 pick; and Paul Kariya, who did the same at no. 4.
Patrik Stefan, 1999 1st overall, Atlanta Thrashers
The brand new Atlanta Thrashers had high hopes for this big centre in the team's inaugural draft.
Stefan's performance could never justify his first overall selection. He registered 64 goals and 188 points in 455 games and never made it to the playoffs.
The final season of his career was spent in Dallas, where he delivered one of the most embarrassing bloopers of all time:
Salt in the wound: The Sedin Twins were taken next at spots No. 2 and 3.
Pavel Brendl, 1999 4th overall, NY Rangers
As it turns out, the Sedin Twins were sandwiched between two busts.
It wasn't that Brendl's NHL career was cut short — it's that it never really started.
In the span of a year, Brendl went from CHL bargain to NHL bust. The natural goal scorer, taken 34th overall by the WHL's Calgary Hitmen in 1998's CHL Import Draft, absolutely dominated upon coming to North America. After declaring himself ready for the big leagues, the Rangers climbed up to get him at pick No. 4.
That's when the goals stopped.
Brendl was labeled lazy — a tag he never overcame — and his career failed to launched, tallying just 11 goals and 22 points in 78 games split between the Flyers, Hurricanes and Coyotes.
Salt in the wound: Scroll down — way down! — in this '99 draft and you'll see Henrik Zetterberg at pick No. 210. (What a steal!)
NOTE: The Thrashers and Rangers shouldn't feel too bad about their picks in that tough '99 class. The Nashville Predators can be added to that year's bust list with their selection of goaltender Brian Finley. The No. 6 pick couldn't break into the lineup and wound up playing just four games in the NHL.
Rick DiPietro, 2000 1st overall, NY Islanders
While some argue that DiPietro may in fact be the biggest bust in league history, there's no doubt he's certainly the most expensive one.
The confident goaltender was plagued by injuries in the prime of his career (knee, groin, hip, concussions, and even a KO punch to the face) but showed just enough promise to ink that famous 15-year, $67.5 million contract.
The promise never panned out, and the Islanders finally bought him out in 2013.
Salt in the wound: In order to make room for the new goaltender, the Islanders dealt another netminder to the Florida Panthers, Roberto Luongo.
Brian Lawton, 1983 1st overall, Minnesota
Lawton entered the NHL as the first-ever American-born hockey player to go first overall. (Not bad for a high school kid.)
Compared to some of the other players on this list, Lawton's numbers (112 goals and 266 points in 483 games) may not be so dismal — though they never came close to justifying his being the top pick. The real pain comes when you look at what could've been for the North Stars in what was a rich draft class…
Salt in the wound: Pat LaFontaine (No. 3), Steve Yzerman (No. 4) and Tom Barrasso (No. 5), to name a few.
Hugh Jessiman, 2003 12th overall, NY Rangers
Remember how deep the 2003 draft class was? (It's remarkable, really, when you look at it.)
Jessiman wasn't a top 10 pick in that year's draft, but he still sticks out on the list of draftees that year. The Rangers' No. 12 overall pick, sandwiched between Jeff Carter and Dustin Brown, played just two games in the league.
Salt in the wound: Um, pretty much everyone else in the entire first round of the '03 class. Seriously, look at it.
Scott Scissons, 1990 6th overall, NY Islanders
Speaking of deep drafts… the 1990 draft will always stand out as one of the deepest in NHL history. Take a look at the top five players picked: Owen Nolan, Petr Nedved, Keith Primeau, Mike Ricci and Jaromir Jagr.
Unfortunately, the New York Islanders missed the mark when they took Scott Scissons at No. 6. The centre only played two games in the NHL.
Salt in the wound: Five of 1990's top 10 picks broke the 1000 games-played mark.
Alexandre Volchkov, 1996 4th overall, Washington Capitals
Another mysterious bust, Volchkov's dominance in the OHL had the Capitals excited to see that scoring transition to the NHL. His talents never translated, however — Volchkov played just three games in the NHL and was kept scoreless in all of them.
Salt in the wound: This wasn't the first time Washington landed a first-rounder who could count games played on one hand — Brad Church, taken 17th overall the year prior, played just two games in the league.
Nikita Filatov, 2008 6th overall, Columbus Blue Jackets
Believe it or not, the Russian winger was considered the next best thing to that year's top pick, Steven Stamkos, in a defence-heavy first round. (Stamkos and Filatov were separated by Drew Doughty, Zach Bogosian, Alex Pietrangelo and Luke Schenn.) While we all know what Stamkos has done so far, Filatov never panned out. His NHL career saw just six goals and 14 points in 53 games split among four seasons.
Salt in the wound: Tyler Myers (No. 12), Erik Karlsson (No. 15) and Jordan Eberle (No. 22) were just some of the first round talents taken after Filatov.
Al Montoya, 2004 6th overall, New York Rangers
Taking goalies early in the draft is a tricky acquisition, and the Rangers' drafting of Al Montoya at pick No. 6 in 2004 is just another example. Montoya never did start for the Rangers, instead jumping around the league as a backup for the Coyotes, Islanders, Jets, Panthers and Canadiens
Salt in the wound: Pekka Rinne was a steal that year, at pick No. 258.
[relatedlinks]