The NHL Draft is an inexact science.
It's easy for a team to take Sidney Crosby or Connor McDavid No. 1 overall, but there has been a long history of great players being drafted in the later rounds.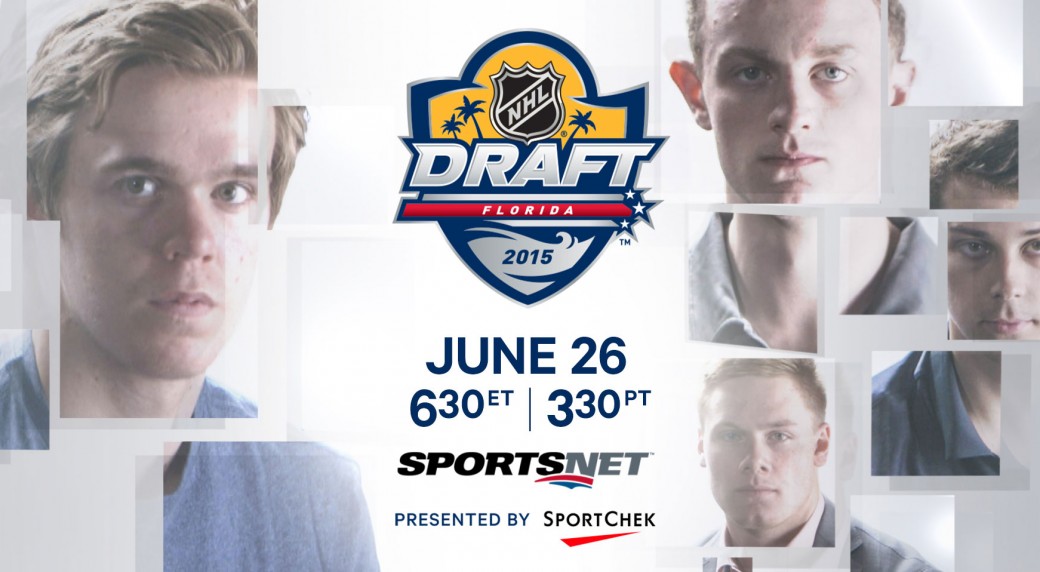 The scouting process is complicated, which makes finding value in the later rounds such an achievement.
Here are 10 of the best NHL Draft steals of all-time (in no order). All of the players were selected in the fourth round or later.
Our list below does not include late-round steals such as Brett Hull, Doug Gilmour, and Dominik Hasek because the majority of their career success came when they played on teams that did not draft them.
Red Wings draft Pavel Datsyuk 171st overall (1998)
The Red Wings, under GM Ken Holland and European scout Hakan Andersson, have been exceptional at finding talent deeper in the draft, and Datsyuk was one of their best-ever draft picks. Detroit caught onto the Russian superstar when Andersson was sent to Europe to scout defenceman Dmitri Kalinin in the summer of 1997. Detroit stole him in the sixth round and all he has gone on to do is score 298 goals and 869 points en route to two Stanley Cups, and three Selke awards as the league's top defensive forward.
---


Download it FREE now: iOS | Android | Windows
---
Detroit snags Henrik Zetterberg 210th overall (1999)
Zetterberg was not a standout player when he played in Sweden, but Andersson convinced the Red Wings to take a late-round flier on him. Boy, has that paid off. Along with Datsyuk, Zetterberg has been a core piece for one of the best organizations throughout the NHL. Zetterberg has accumulated 296 goals and 786 points and won the Conn Smythe Trophy when Detroit won the Stanley Cup in 2007-08. He holds a Red Wings record for having at least one point in 17 consecutive games to start a season.
Senators pick Daniel Alfredsson 133rd (1994)
John Ferguson, Ottawa's director of player personnel at the time, pushed the Senators to select Alfredsson in the sixth round and he quickly developed into the best player in franchise history. The underheralded Swede made the team during his first NHL training camp and won the Calder Trophy in his first NHL season. In his 17 years with Ottawa, the long-time Senators captain amassed 1,108 points in 1,178 games on 426 goals and 682 assists, all franchise records.
Rangers tab Henrik Lundqvist 205th overall (2000)
If you thought scouting forwards was difficult, good luck with goalies. NHL stars such as Ed Belfour and Curtis Joseph went undrafted while many high goalie picks have not worked out. Lundqvist certainly fits into the former category.
The Rangers needed to add goaltending prospects to their organization with Mike Richter getting up there in age, so the team spent a seventh-round selection on a little-known Swede who ended up developing into one of the great goalies of his generation. If they re-drafted the 2000 NHL Draft years later, Lundqvist would have gone first overall. He has had seven straight 30-win seasons to start his NHL career, and won the Vezina Trophy in 2012.
Predators select Pekka Rinne 258th overall (2004)
Like Lundqvist, Rinne was another goaltender who turned into a massive draft steal. Rinne backed up Niklas Backstrom while playing for Karpat but that didn't prevent the Predators from spending an eighth-round pick (doesn't exist anymore) on him. Ever since he began playing a regular role for the Predators, he has been among the game's best at his position. He has received multiple Vezina nominations and has been a stabilizing force throughout the majority of his Nashville tenure.
Sharks take Joe Pavelski 205th overall (2003)
When the Sharks spent a seventh-round pick on Pavelski, the club could not have imagined the American forward would develop into one of their core players. However, "Little Joe" has become a critical element of the Sharks' recent run of success. Pavelski has recorded 228 goals in 643 games, playing a key role on the power play as well. The American forward has scored 20 goals or more in six of his last seven NHL seasons.
Kings select Luc Robitaille 171st overall (1984)
Robitaille's poor skating ability caused him to fall down the draft, but the Kings totally reaped the benefits by selecting the sniper in the now-defunct ninth round. The forward developed into a reliable all-star after winning the Calder Trophy in 1987. He ranks 12th all-time in NHL scoring, having scored 40 goals or more in eight NHL seasons. Unfortunately for Los Angeles, he won his only Stanley Cup playing for the Red Wings. Robitaille's name was called 102 spots after the Kings claimed Tom Glavine, who went on to make his name as a pitcher for Major League Baseball's Atlanta Braves.
Stars find Jamie Benn 129th overall (2007)
Benn took a while to develop at first, but has become one of the franchise players for an ascending Stars roster. The forward has established himself as an elite first-line player and played a pivotal role for Team Canada at the 2014 Olympic Games in Sochi. The Dallas forward won the Art Ross Trophy this past season, scoring 35 goals and 87 points in 82 games, and has already exceeded the 20-goal mark in five of his six NHL seasons.
Flames take Theo Fleury 166th overall (1987)
Like Robitaille, Theo Fleury was a pretty solid junior player. However, Fleury's draft fall was related to his size — standing at 5-foot-6 — but the Flames got a gem in the eighth round of the 1987 Draft.
Fleury made up for his small frame with outstanding speed, skill, and hard work. It took him only a few years before earning a promotion with the big club, winning a Stanley Cup in his first NHL campaign, and later developing into a centrepiece for the Flames. Fleury scored 364 goals and 830 points in 791 games with Calgary.
Capitals take Peter Bondra 156th overall (1990)
After being selected in the eighth round, Bondra became a prolific goal scorer for the Washington Capitals. In 14 years with the Capitals, Bondra scored 472 goals and racked up 353 assists in 961 games and holds franchise records in short-handed goals (32) and hat tricks (19).