Behind every great goal scorer is a great setup man.
The theme of this year's Scotiabank Hockey Day in Canada is teamwork, so with that in mind here's a look at the top 10 all-time assist leaders in the NHL.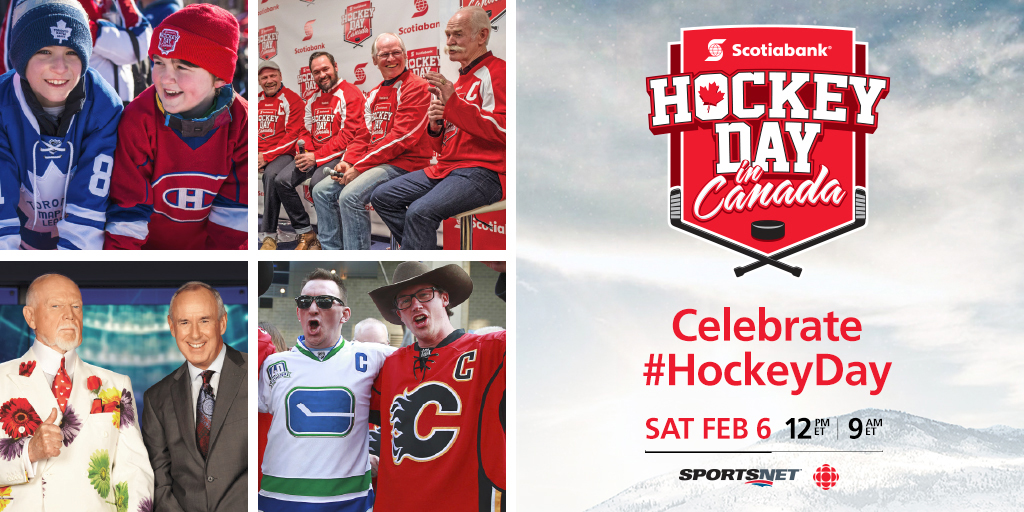 10. Marcel Dionne – 1,040
Prior to No. 99's arrival, Marcel Dionne served as the face of the Los Angeles Kings franchise.
Dionne spent 11-plus seasons with the Kings and remains the franchise's all-time leader in assists and points.
9. Gordie Howe – 1,049
"Mr. Hockey" set career-highs in both assists (59) and points (103) in the 1968-69 season at the age of 40.
Howe helped form the Detroit Red Wings' "Production Line" along with Sid Abel and Ted Lindsay early on in his career.
Alex Delvecchio and Frank Mahovlich joined Howe on another incarnation of "The Production Line" during his age 40 season.
8. Steve Yzerman – 1,063
If it weren't for the likes of Wayne Gretzky and Mario Lemieux, Steve Yzerman may have captured an Art Ross Trophy at some point during his career.
Stevie Y played out his scoring prime along with several of the game's all-time great scorers. He set offensive career-highs across the board in the 1988-89 season with 65 goals, 90 assists, and 155 points. That was only good enough for third place behind 66 and 99.
What an era.
7. Adam Oates – 1,079
How great of a setup man was Adam Oates? Well, he factored in on three 50-in-50 goal seasons.
Oates helped Brett Hull score 50 goals in 50 games twice with the St. Louis Blues and then aided Cam Neely achieve the feat in 1993-94 with the Boston Bruins.
Oates took his place in the Hockey Hall of Fame as part of the 2012 class.
6. Jaromir Jagr – 1,097
The lone active player on the list, Jaromir Jagr stands a chance to move up a spot or two…maybe three before it's all said and done.
At the age of 43, Jagr has found a home on a line with Florida Panthers teammates Aleksander Barkov (20) and Jonathan Huberdeau (22). The living legend is currently on-pace for 60 points.
5. Paul Coffey – 1,135
The first of two defencemen to crack the list, Paul Coffey holds a couple assist records.
The three-time Norris Trophy winner is tied with four others for most assists by a defenceman in one game with six. He also holds the record for most assists by a defenceman in a playoff with 25. His 48 goals with the 1985-86 Edmonton Oilers is the all-time single season mark by a defenceman, too.
Coffey and Bobby Orr are the only defencemen in NHL history to crack 90 assists in a single season. It's highly unlikely anyone else will join them on that list.
4. Ray Bourque – 1,169
Ray Bourque holds the all-time records for goals, assists, and points by a defenceman.
The five-time Norris Trophy recipient eclipsed the 60-assist mark 10 times in his 22-year career. Bourque totaled 139 post-season assists in 214 games and trails only Mark Messier and Gretzky in that category.
3. Mark Messier – 1,193
One of 12 players in NHL history to record at least 1,000 assists, Mark Messier rode a long and productive career to second place on the list of all-time point leaders with 1,887.
Messier passed his way past Gretzky in the Stanley Cup count department, capturing a fifth with the post-Gretzky Oilers in 1990 and a sixth with the New York Rangers in 1993-94.
2. Ron Francis – 1,249
The NHL's fifth all-time point leader with 1,798, Ron Francis ascended the list behind the strength of his passing ability.
Remarkably, Francis eclipsed the 30-goal mark just three times in his career. Francis totaled 50 or more assists 16 times in his 23-year career.
1. Wayne Gretzky – 1,963
No surprise here as "The Great One" tops the list of just about every regular season and playoff offensive category. He has more assists than any other player has points in the history of the league.
Three players in NHL history have recorded 100 or more assists in a single season. Orr and Lemieux did it once apiece. Gretzky accomplished the feat 11 times.
Let's not forget the assist Gretzky gave to the growth of hockey in the United States following his trade from the Oilers to the Kings in 1988 either.