Just in time for holiday shopping, the Toronto Maple Leafs and Detroit Red Wings unveiled their uniforms for the 2017 NHL Centennial Classic on Monday.
A variation of their current home sweater, the Maple Leafs' special-edition sweater features a broad white band across the chest. The veins within the Leafs crest are trimmed in silver as a nod to both the NHL's and the Maple Leafs' 100th year.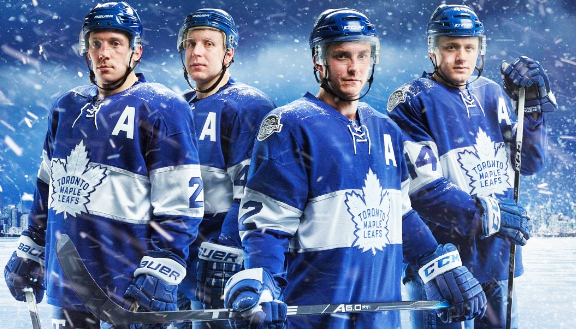 The words "Honour, Pride and Courage" — cribbed from a famous Conn Smythe quote — have been stitched into the back of the neck. These are the values the franchise strives to represent.
The horizontal band of white across the body is reminiscent of the Toronto St. Pats sweater worn from 1922 to 1925, and as a tribute to the franchise's origin, the pants are adorned with a white Toronto Arenas "T."
The sweater also features a commemorative Centennial Classic shoulder patch and lace-up collar.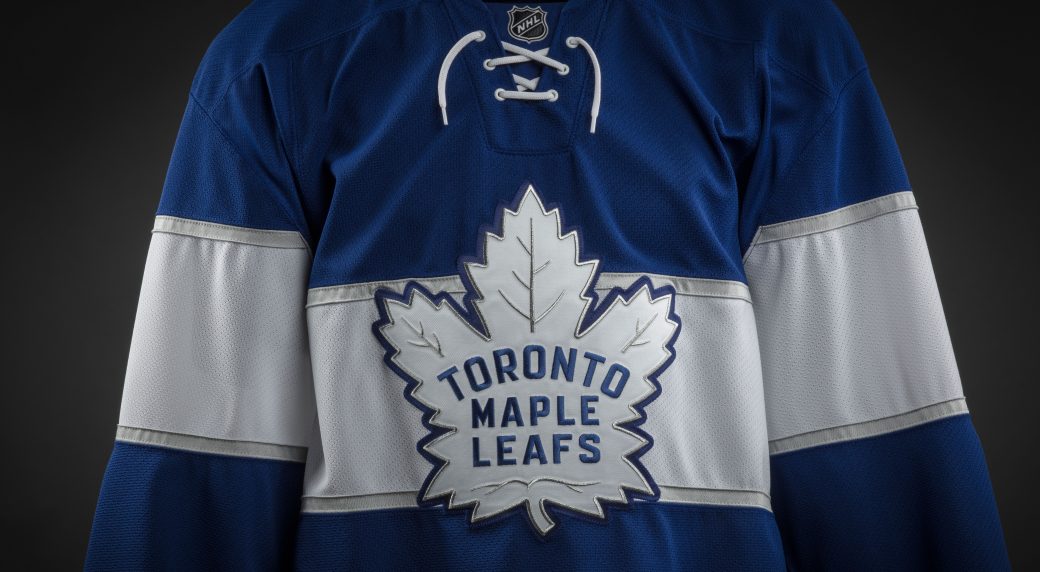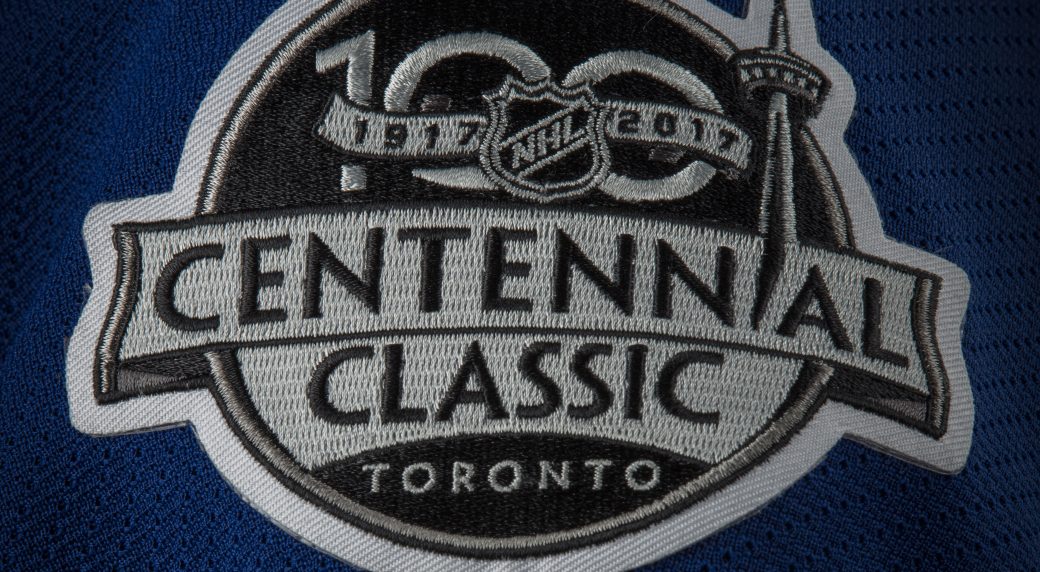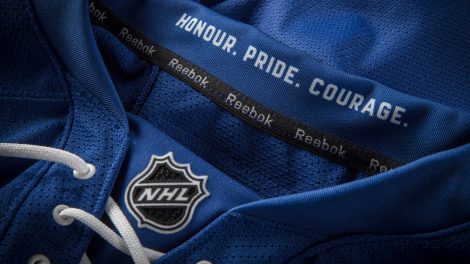 "The NHL Centennial Classic will be a special moment in our year-long celebration of 100 years of Maple Leafs hockey and this new sweater offers a signature look for the occasion, combining important elements of our club's past, but also our present and future as it features the new Maple Leaf crest," Brendan Shanahan, Toronto Maple Leafs president, said in a statement.
"We look forward to this event being a memorable day for both our fans and our team and this unique sweater will be an important part of those memories."
The Maple Leafs host the Red Wings outdoors on New Year's Day at Toronto's BMO Field in a rematch of the Original Six foes' 2014 Winter Classic.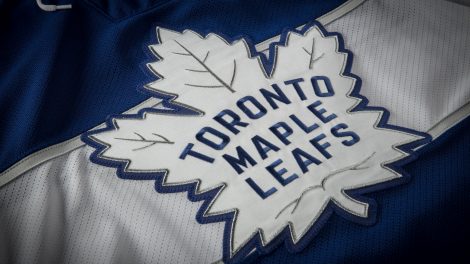 The Red Wings also released their Classic get-up Monday, incorporating silver trim as well.
The silver stripe found on both sleeves honours the 11 Stanley Cups in Red Wings history. Each individual championship season is listed in the silver stripes, with five championship seasons honoured on the right sleeve (1936, 1937, 1943, 1950, 1952) and six on the left (1954, 1955, 1997, 1998, 2002, 2008).
The four red stripes on both sleeves are a tribute to the original Detroit Cougars, which prominently displayed stripes in their jersey designs. The pants will also feature a version of the letter "D," similar to the design worn originally by the Cougars during the team's 1926-27 season.