And so the search for the Toronto Maple Leafs' third general manger in two years begins.
"This job won't be for some general managers, but those general managers won't be for us," Maple Leafs president Brendan Shanahan told reporters at Monday's port-mortem. "As far as making myself general manager, that's not my intention."
MORE STANLEY CUP PLAYOFFS: | Broadcast Schedule
Rogers GameCentre LIVE | Stanley Cup Playoffs Fantasy Hockey
New Sportsnet app: iTunes | Google Play
While director of player personnel Mark Hunter and assistant general manager Kyle Dubas will share interim GM duties as the search continues, Shanahan said he will not eliminate anyone from the job-search process as his team — Dubas, draft specialist Hunter, capologist Brandon Pridham — looks to hire someone who shares their vision for rebuilding the Leafs to respectability.
"We need to have an incredibly resilient group of managers," Shanahan said. "There will be no shortage of the right people."
Here, in brief, is a look at 10 names you could hear connected to the search.
Paul Fenton
Citing Fenton's excellent track record as part of both the Anaheim Ducks and Nashville Predators brass, Sportsnet's Glenn Healy suggests the Preds' assistant general manager could move north.
Fenton's seventeenth season with Nashville (ninth as AGM) has been a successful one thus far, and the former winger has been instrumental in building the Predators' core through primarily smart drafting with a mix of trades and free-agent signings.
Fenton, 55, also serves as GM of the Milwaukee Admirals, the Predators' American Hockey League affiliate. He'd bring plenty of experience. Fenton helped orchestrate one the Ducks' trade for Teemu Selanne way back in February 1996.
Mike Futa
Strong in the areas the Maple Leafs have been weak — scouting, drafting, development — the Los Angeles Kings vice president of hockey operations and director of player personnel is considered a GM-in-waiting. Has been for a while.
Futa's name came up last year when Calgary and Buffalo sought a new head man, but the Kings wanted to hold on to a guy who helped build the 2012 and 2014 champions. In eight years with the Kings organization, Futa has been key to bringing in and developing Drew Doughty, Jake Muzzin, Tyler Toffoli and Tanner Pearson.
He lives in the greater Toronto area and worked his way into the NHL through his OHL success with the Owen Sound Attack.
Julien BriseBois
The Tampa Bay Lightning's assistant general manager and GM of the AHL Syracuse Crunch assists Steve Yzerman in "all aspects of player personnel decisions, analytics, contract preparation and negotiation, as well as salary arbitration," according to the team site.
A young, upcoming exec who honed his chops in the Montreal Canadiens organization, BriseBois has led the Crunch to Calder Cup championships in two of the last three campaigns and watched AHLers like Tyler Johnson and Ondrej Palat graduate to light it up in the big league.
---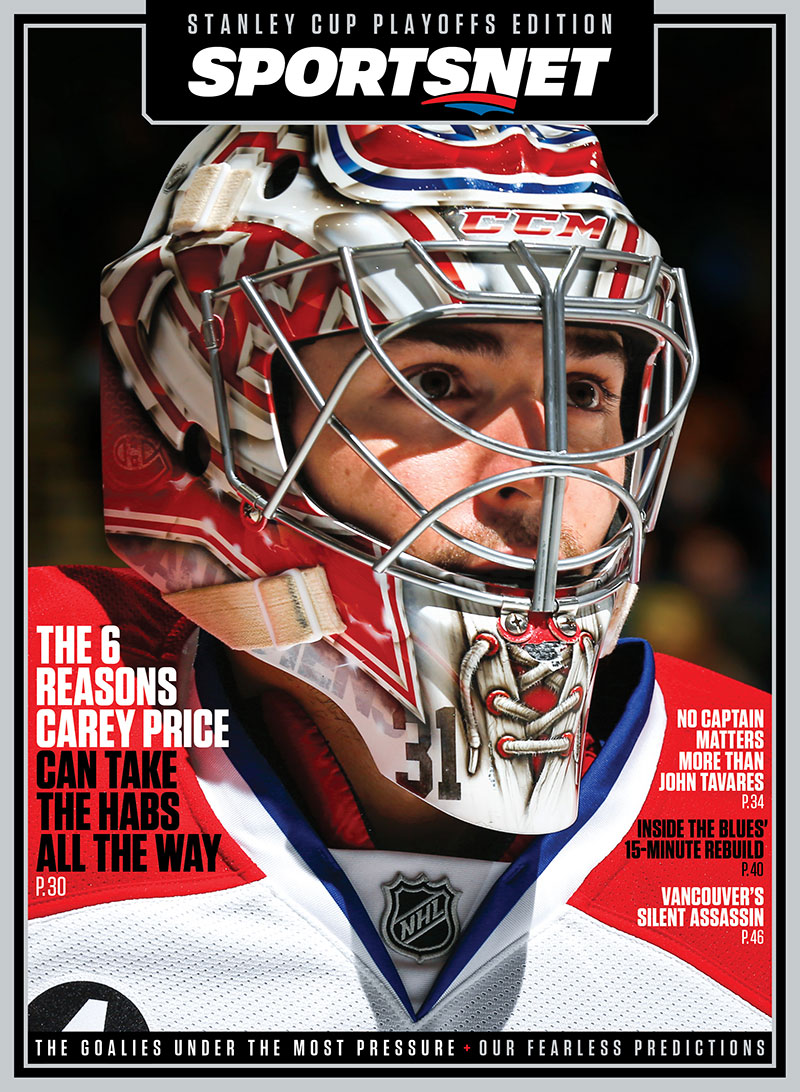 Sportsnet Magazine Stanley Cup Playoffs
Edition: The six reasons why Carey Price can take the Montreal Canadiens all the way. Download it right now on your iOS or Android device, free to Sportsnet ONE subscribers.
---
Kyle Dubas
One of the men handpicked by Shanahan to work under him, the under-30 wonderkid (along with director of player personnel Mark Hunter) is currently sharing the Leafs' GM duties on an interim basis. Known for his strong analysis and deep knowledge of developing players, Dubas is still relatively green when it comes to NHL-level deal-making, and deals must be made fast.
That said, Shanahan is keen on Dubas and the new GM will have to get all big moves rubber-stamped by Shanahan. We're not certain Hunter has any interest in becoming an NHL GM; we're confident Dubas will be one some day.
Ray Shero
The most proven general manager who is currently a free agent may not want to defer to Shanahan, who will have final say-so. Before getting fired last off-season, the former GM of the Pittsburgh Penguins led the team to eight consecutive playoff appearances and back-to-back Cup Finals, winning the trophy in 2009.
Jason Boterill
A lesser-known builder of the Pittsburgh Penguins' nine-year playoff run (the NHL's second-longest active post-season appearance streak) was considered a contender to become the Penguins' GM when Shero was fired last season. Instead, he was promoted to associate GM. Botterill also manages Pittsburgh's farm team in Wilkes-Barre/Scranton Penguins, who have made playoffs five years in a row.
Rob Blake
The Hockey Hall of Famer is friends with Shanahan but has always maintained publicly that he's happy with his role and life in California, where he is the assistant GM of the Kings. (It's important to note that despite the potentially good fit, both Sportsnet's Nick Kypreos and Elliotte Friedman have reported that Blake will not be pursuing the gig.)
Blake, 45, is an Ontario native who served as general manager of Team Canada at the 2014 world championships and, like Futa, learned from one of the best in Dean Lombardi.
Would Blake even want to leave the sunshine for more stress? Would Lombardi let him?
Sean Burke
The Arizona Coyotes' goaltending guru is leaving the desert in search of a title greater than "assistant to the general manager" and has already spoken with at least eight teams — a group that reportedly includes Toronto.
A native of Windsor, Ont., the 48-year-old Burke will be part of Canada's management squad at the 2015 world championships. His goalie advice is a hot commodity, but he wants more personnel say.
Peter Chiarelli
Still employed by the Boston Bruins (for now), the 50-year-old Ontario native oversaw a string of successful playoff runs, peaking with the 2011 Cup victory. The former player agent was also integral to building Team Canada's gold-medal-winning Olympic team.
Mike Babcock
Toronto has already expressed interest in hockey's most intriguing free agent. Could Mike Babcock join the Maple Leafs in a capacity similar to that of Patrick Roy in Colorado, playing a role in both building and coaching the team? It's not all that farfetched. The playoff success of Pittsburgh and Detroit and/or the landing spot of Connor McDavid have all been speculated to be factors in Babcock's future — which is a fascinating game that has left us all guessing.
"We will have an open mind in order to get the best people here," Shanahan said Monday when the idea of a VP/coach type of hire was suggested at his press conference.

Other possible candidates: Mark Hunter, Pat Verbeek, Joe Nieuwendyk, George McPhee