The defining characteristics of Oscar Lindberg's hometown of Skelleftea, Sweden, are as follows: "Pretty much everyone knows each other. It's very cozy. A great little town. There isn't a lot to do in winter."
His new home is a little different. In October, the New York Rangers centre moved into an apartment in the West Village in Lower Manhattan. That same month, he scored four goals in his first three games. "I didn't expect that," he says.
He did do a bit of research on New York City before he picked a neighbourhood to move into, though. Lindberg chose the West Village because he heard it, too, was "cozy," so he figured it might feel a little bit like home. It doesn't feel at all like home, of course. Still, it's not as foreign as Times Square. "It's pretty hectic in the middle of the city," he says. "Everyone seems always in a rush."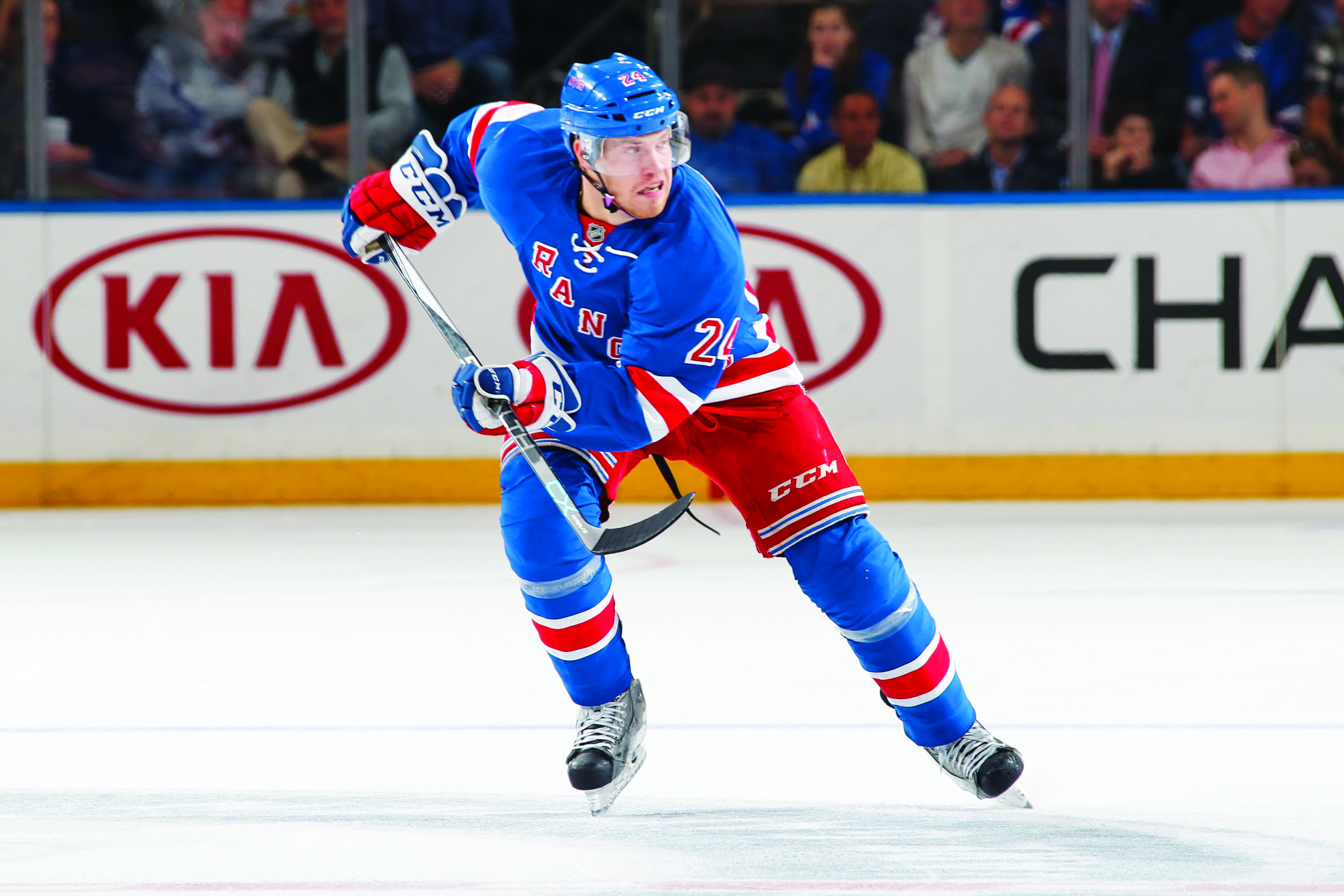 NEW YORK, NY – OCTOBER 22: Oscar Lindberg #24 of the New York Rangers skates against the Arizona Coyotes at Madison Square Garden on October 22, 2015 in New York City. (Photo by Jared Silber/NHLI via Getty Images)
Luckily, Lindberg's teammates helped him navigate the subway system, which is how he gets to practice. "They taught me how to do it, so it was nice; I didn't have to do that all by myself." He has yet to spot one of the giant rats that frequent the subway tracks, "but I heard they're there."
Lindberg has been walking around a lot and checking out restaurants and stores he doesn't have back home, which is pretty much every restaurant and store he sees. Still on Lindberg's list is a helicopter tour of the city, which he's told is a must-do, as well as some Broadway shows and comedy and walking around neighbourhoods he hasn't yet visited.
Lindberg and his girlfriend did get a chance to see the Broadway production of The Lion King, which he said was "something special." The equivalent back in Skelleftea? "Ah, the movie theatre?" he says, laughing. "No, no equivalent."