The Vancouver Canucks agreed to new contracts with the team's two most important players on Friday: Elias Pettersson and Quinn Hughes.
Pettersson's new contract is for three years with a $7.35 million average annual value. Hughes agreed to a six-year deal and a $7.85 million AAV.
Both restricted free agents missed the beginning of training camp while contract negotiations continued and had been training together in Michigan.
Pettersson, 22, is a dynamic offensive talent and the face of the Canucks as the team's No. 1 centre. The 2019 Calder Trophy winner began his career with back-to-back 66-point campaigns before a wrist injury limited him to only 21 points in 26 games last season.
The Canucks added key pieces such as Conor Garland, Oliver Ekman-Larsson and Jason Dickinson in off-season moves, but Pettersson's return from injury could be the biggest factor in helping Vancouver rebound from a season in which they finished last in the North Division with a 23-29-4 record. Now that he's under contract, Pettersson and the Canucks can begin to map out a plan to return to the post-season for the second time in his career.
Hughes, the 2020 Calder Trophy runner-up to fellow blueliner Cale Makar, was originally drafted by the Canucks in the first round, seventh overall, in the 2018 NHL Draft.
A fixture on the Canucks' power play ever since his debut season, Hughes holds the Canucks' all-time rookie record for points scored on the man-advantage — a presence he figures to continue having for the club moving forward now that a new deal for his services is in place.
With the deal, Hughes joins blue-line contemporaries Makar and Miro Heiskanen, who signed lucrative, new contracts in July, as high-profile defencemen to sign new deals before the season began. Heiskanen, who plays for the Dallas Stars, earned an eight-year deal worth $8.45 million annually, while the Colorado Avalanche gave Makar a six-year deal with a $9-million AVV.
Now that negotiations are behind him, Hughes, 21, will look to build off his performance last season when he had three goals and 38 assists in 56 games.
With the two Canucks' stars now signed, Brady Tkachuk of the Ottawa Senators is the only restricted free agent still looking for a new contract.
October 1, 2021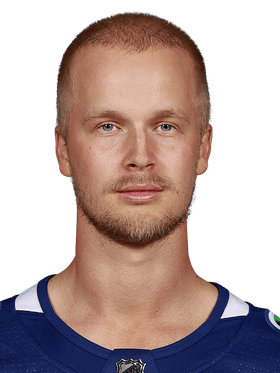 ---
SIGNED BY
Vancouver Canucks
SALARY CAP HIT
$7.35 million