The Edmonton Oilers have signed forward Jesse Puljujarvi to a two-year contract through the 2021-22 season, the team announced on Wednesday.
Puljujarvi, who was a restricted free agent, is now signed through 2021-22 and carries a cap hit of $1.175 million in each season. Per the team's press release, Puljujarvi has been loaned to Karpat of the SM-Liiga (Finland's National League), where he played the 2019-20 campaign, for the beginning of 2020-21.
News of the signing comes less than a week after Oilers general manager Ken Holland told NHL.com that he had "some optimism" about a Puljujarvi return.
The relationship between the Oilers and their 2016 fourth-overall pick has been fractured over the past few years, and his place in the lineup (and the league) has often been in doubt. Puljujarvi's first introduction into the NHL as an 18-year-old saw him struggle, and stints since – he played 65 games the following year and 46 in 2018-19 – were largely unsuccessful, leading to breaks in the relationship between player and organization.
A successful 2019-20 with Karpat saw him regain his game and his confidence, helping to pave the way for a return to the NHL.
October 7, 2020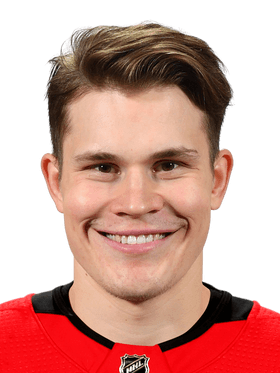 ---
SIGNED BY
Edmonton Oilers