GANGNEUNG, South Korea – Meagan Duhamel and Eric Radford already have Olympic gold in their pockets from the team competition at the Pyeongchang Games and they'll be looking to complement that medal with another in the pairs event, which opens Wednesday with the short program.
The Canadians have been through a wild few months, firing coach Richard Gauthier in June and replacing him with John Zimmermann, to work alongside coach Bruno Marcotte, who is Duhamel's husband. In recent weeks, they also bailed on a new free program to music by Muse and reverted back to using Adele's Hometown Glory for the program with which they won the 2016 world championships.
The changes came after a disappointing seventh place finish at the 2017 worlds in Helskini, where Radford struggled through back woes, ended their two-year run as champions. Duhamel, from Lively, Ont., and Radford, from Balmertown, Ont., have already improved upon their team event silver at Sochi, and will look to do the same in the pairs competition, after finishing seventh at the 2014 Games.
Sportsnet recently caught up with them to discuss their origin story and all the changes they've made:
Let's start at the beginning and your first time skating together. It didn't go so well, right?
DUHAMEL (laughing): Oh no. It was terrible.
Given all you've accomplished together since, what would the two of you have said about that back then during that first skate at Arena Ste-Julie?
RADFORD: It's kind of funny in that if we look at that first skate, it's very similar to our whole career in a way, where in the very beginning we weren't really sold on the idea of us as a pair team. But we had such an amazing team around us, our coaches that believed in the idea of Meagan and Eric and us being a team that they said give it some time, you're going to be great. And they were right. And it's been that same team that brought us from those very humble beginnings to being two-time world champions.
When you each came to that skate, personally where were you at in your careers?
DUHAMEL: The qualifications for the Olympics in 2010 had just ended. For myself, I had been to the previous two world championships, I finished sixth in 2008 and eighth in 2009 (with Craig Buntin), which were fairly good results, I was ranked as the second pair team and we had qualified two Canadian pair teams for the Olympics, but due to various situations, my partner and I didn't get along, we didn't train properly, did not work together as a team in the right way. I was really injured that year. All of these things led to us finishing third at nationals and not qualifying for the Olympics. And I knew my partner at the time was going to stop after Vancouver, his only reason to continue and to skate with me in the first place was to go to the Olympics in Vancouver, he was from B.C., this was his dream. So I was well aware for years that was the ending of my partnership with Craig, and at the same time, I assumed it would be the end of my skating career. I'd go to the Olympics and that would be it, I'd have achieved what I wanted to achieve. But in a way I'm so thankful I didn't go to that Olympics because if I had, I probably would have finished 15th or 16th and quit skating, never having known all these amazing things and experienced all these amazing things with Eric. My partner had that just told us that day he was not skating together anymore and then our coaches were like, tonight you're going to try it with Eric, who was skating with someone else at the time. We skated at like midnight and it was just terrible all around.
Why so late?
DUHAMEL: That's when they could get the ice. It was like, OK, we'll do this, but I still wasn't even sold on continuing to skate. I didn't know what I was going to do, so it was like, OK, I'll try.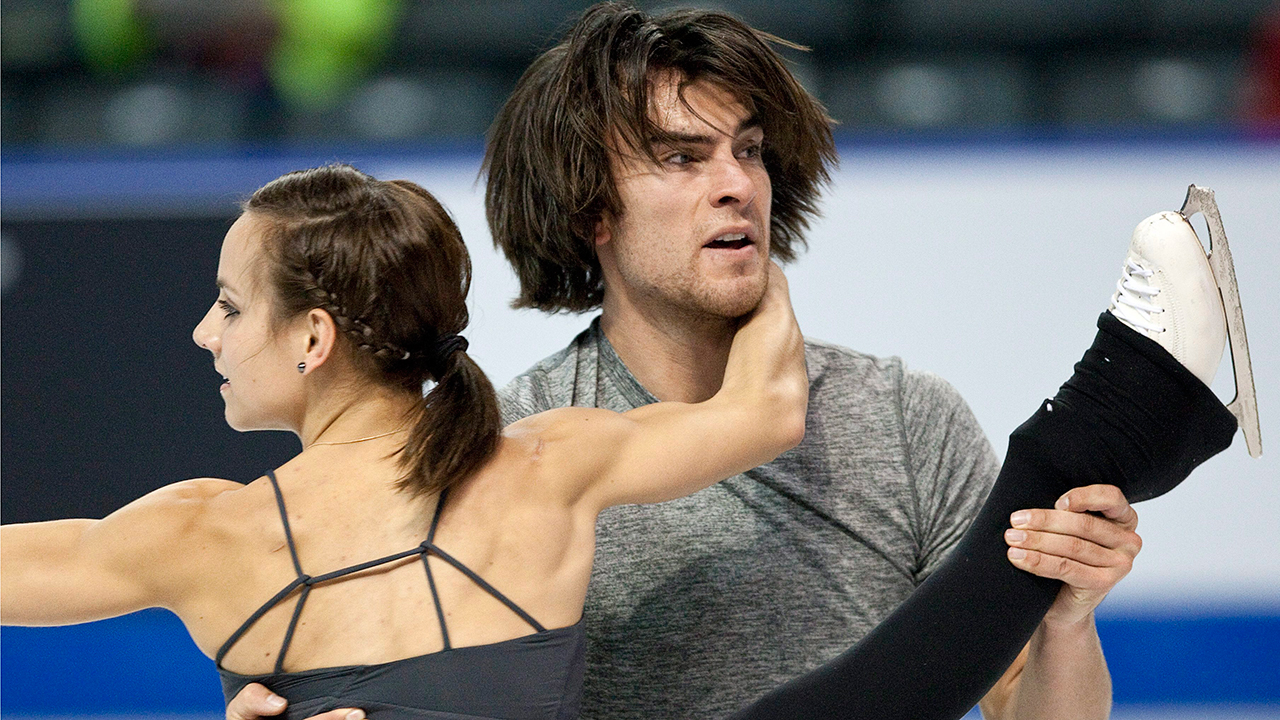 So it was more those doubts than a lack of chemistry as skaters?
RADFORD: It wasn't the chemistry. It was just our skating styles and our timing. We'd try to do something easy, like an off-ice lift, but because I was a lot taller than Meagan's partner and she was smaller than my partner (Anne-Marie Giroux), I had trouble lifting her over my head and I was like, how is this possible? She's so small! It was just our timing was way off and our patterns were different.
DUHAMEL: It was not a match made in heaven. You wouldn't have watched that and been like, wow, this is a team of the future! You wouldn't have watched that and been like, what is going on? That's terrible!
RADFORD: Similar to Meagan, I was in a place of not knowing what skating had in store for me. I always believed I had the potential to compete at the world level if I had the right partner. But up until that point I had never really found the right partner and I didn't know if I ever would. I started to feel like my time of opportunity was passing. I remember looking at going back to university and other opportunities. And it was our coach that said, you're going to skate with Meagan.
Did you have a Eureka moment?
RADFORD: I have a Eureka moment. With my past partners, jumps and throws, a very important part of pairs skating, were always inconsistent and stressful elements. I remember the very first time I threw Meagan into a throw triple she landed it easily. I was so happy I almost cried. I had always thought it was my fault, that I was really bad at throwing. But it worked right away with Meagan and I remember feeling, wow, and I could see our potential in that moment.
DUHAMEL: I didn't really have this a-ha moment. It was more gradual throughout the season. We had some amazing training in the summer, really solid work but we weren't able to compete and it was like, nobody's going to know how good we are because we suck at competing but would practice so well. And it wasn't that we sucked at competing, it was that we had no experience competing with each other and we were trying a side-by-side triple Lutz, which I hadn't even practised in four years. Finally by the national championships in 2011, our first nationals together, we had skated together eight or nine months by then, we were fourth in the short program and had to finish in the top two to qualify for the worlds. It was the most terrible feeling going into that long program. I thought I was going to die, because I had made a mistake in the short program that put us in fourth place. I knew we needed to deliver and it was the first time we had to compete under pressure and we did a clean performance and that gave us confidence that we were really good competitors under pressure, which has become our thing over the years.
Let's jump forward to the present. Shaking up your team so close to the Games can be risky. Where did you find the tipping point?
DUHAMEL: It came down to, it was now or never, there's not going to be another chance to try this, we have to do it now or we're never going to get the opportunity with the decision. But it was a gradual process in the fact that there were many signs along the way, during the last two to three seasons, that kind of had us maybe imagining changing things up in some regard. Then we kept winning the world championship or skating really well at competitions, so when you do really well, why would you change something that works? So we'd finish the season and for two years we won the world championships with these amazing performances and it was like, well, everything is working now, everything is going to be fine. And I think the rock bottom that we experienced at the world championship was really when it was like, it's now or never. We spoke maybe more honestly with ourselves and out loud that this was what we felt needed to be done.
After you won at the 2016 worlds, Meagan said it had been frustration after frustration for you guys during the season. What does it do to your mental state when you have such ups and downs and then have a new team around you with a new opportunity?
RADFORD: I think all the changes we made have been invigourating and refreshing. We brought in a fresh pair of eyes choreographically and technically. We started working with John Kerr along with our longtime choreographer, Julie Marcotte, and it just brought a different pair of eyes, a different way of seeing things, a different way of feeling things and we had a really great synergy between the four of us when we created our new short program this season. Also working with John Zimmermann in Florida on more of the technical side, he has a great energy and even being in a different environment is stimulating, as well. Training with Vanessa (James) and Morgan (Cipres), the French pair team, you see different things, you feel outside of your comfort zone but that helps you expand as an athlete, and also artistically, when we're down there working with Silvia Fontana. She brings a different look and a different feel to what we've been doing and that helps us to expand and grow even more.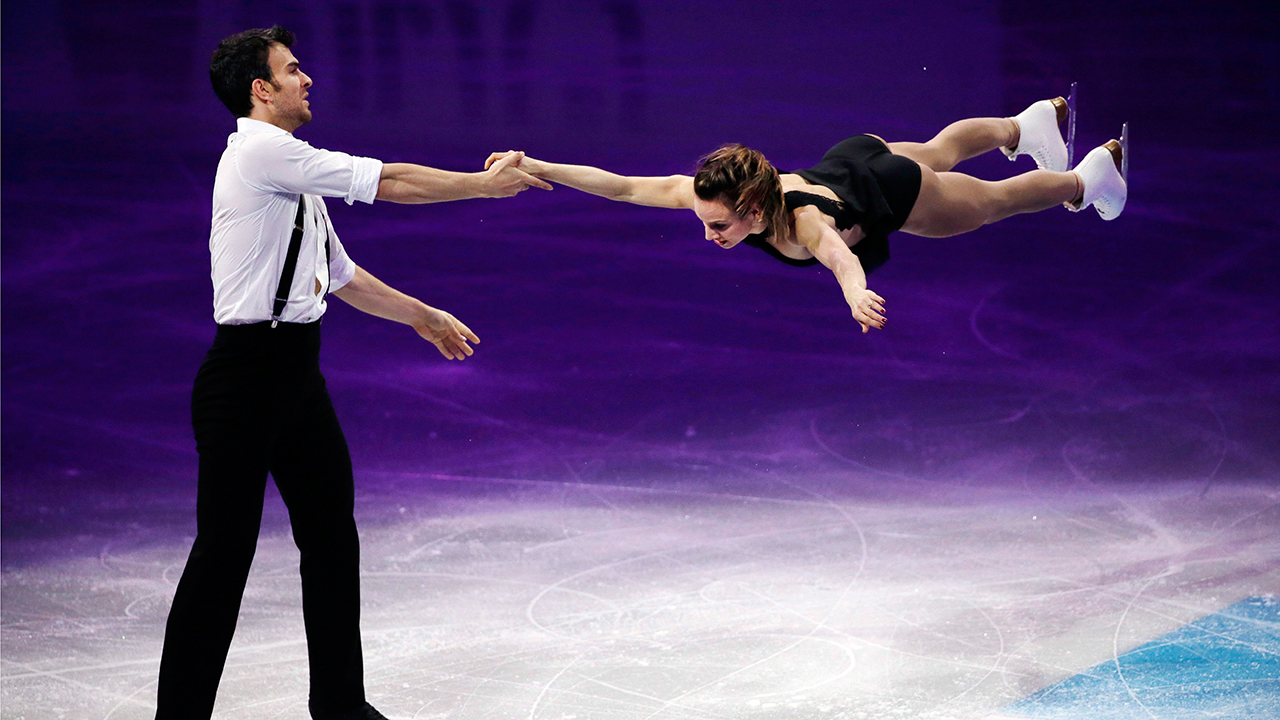 How different is your program now to what you skated at the worlds last year?
DUHAMEL: Last year we never felt comfortable with our choices of music and choreography. By late February, I voiced completely changing the short program but at that point we were less than a month from the world championships and that wasn't a risk we were able to make at the time. As the season went on last year we saw what the rest of the world was doing, we understood that our programs were likely not going to stack up, so we knew we could have great skates at the championships and that if we had great skates we could probably win a medal again. But it was like the year before, when we went to Boston and we had a free program to Adele. I knew that free program was the best free program in the pairs field that year. I was confident that if we skated it well, we had the best vehicle, whereas last year, I never felt that we had the best vehicle amongst all the pairs. This year, I think we will, or amongst the best. I don't feel we're going to be left behind, in the dust with our programs and our packaging and our process. That's good because it leaves the ball in our court. Everything is complete. We just have to do our job.
And as an athlete, that's the ideal, right? When you only have to worry about the execution?
RADFORD: Exactly.
DUHAMEL: Last year, every time we went to a competition, we came home and would change things in our program. This year, we can focus on the quality and the improvement of the execution. It's a nice feeling.
When you're developing your program, how much does what other pairs are doing factor into your planning?
RADFORD: Each season, whoever ends up winning the world championships or whatever the top skaters are doing sort of leads the way for the rest of the field. When Meagan and I came out and we added a throw quad, the next season you saw quad twists and more throw quads being tried. This season, that's what has happened with choreography. It didn't happen so much on the technical side. The top pair teams came out with very intricate, well-choreographed, well-performed and emotional routines. It just wasn't a priority or something we were even thinking of so much last season. That's become a priority because we've seen those teams have those amazing, emotional performances so we've had to up our game so we aren't left behind.
How did this being your final season impact the type of choreography in your programs?
DUHAMEL: This year, it was what do we want to skate to, how do we want to feel when we skate. That was the priority. Last season, it was what can we do to be different from what we've already done, because you're always trying to grow and be different and evolve. Sometimes you try to evolve and grow and it's not in the right direction, but you learn from it. That's kind of what happened. Our short program, skated to Seal, you never really saw pairs performing to that type of music, that type of energy. We were like, let's try it and be that team that's unique and doing something different. This year, it was more about coming back home to comfort and what's going to make us feel the best when we skate, what is going to allow us to emote the best emotion into our performance and lead us to skating consistently clean performances during the season.
What do you want to feel when you're skating in the pairs competition at Pyeongchang?
DUHAMEL: I want to feel joy. I want to feel proud of what we're doing. I want to feel proud of the material and the performances that we're giving. And I always want to feel in the moment, to appreciate and enjoy the moment.
And last year, that didn't happen?
RADFORD: We always tried to feel in the moment last year, but with the style of program and, especially at the beginning of the season with the throw triple-Axel and we do the side-by-side triple Lutz which is the most difficult jump that pairs do, it was really difficult to try and create those moments. We had such a high technical standard and high stress level that to create a moment relied more heavily on performing clean elements, rather than taking the time in the skating, in the edges, in the relationship, in our connection to create the moment.
[relatedlinks]