With Canada advancing to the knockout stage at the 2019 Concacaf Gold Cup, the team's attention now shifts to their quarterfinal date against Haiti on Saturday in Houston.
However, there were a few pressing questions before the Gold Cup began, specifically about Canada's defensive structure and whether coach John Herdman could eradicate those issues against the likes of Mexico. That's why it's worth reviewing the group-stage performances to determine if there were any valuable lessons to heed from those matches.
Here is what we learned about the Canadian men's team during the Gold Cup group stage.
There is tactical flexibility
This was one of the biggest questions before the tournament began.
To Herdman's credit, though, Canada quelled some of those inquiries after a heroic effort in a 3-1 loss to Mexico on June 19.
Canada, with some starters rested for this game, set up to frustrate Mexico. It worked to a degree as the Mexicans only mustered three shots in the box before Roberto Alvarado's opener. The fluid 3-4-3 – which morphed into a 5-4-1 without the ball – prevented the Mexican fullbacks from advancing towards the Canadian byline and kept the central areas crowded.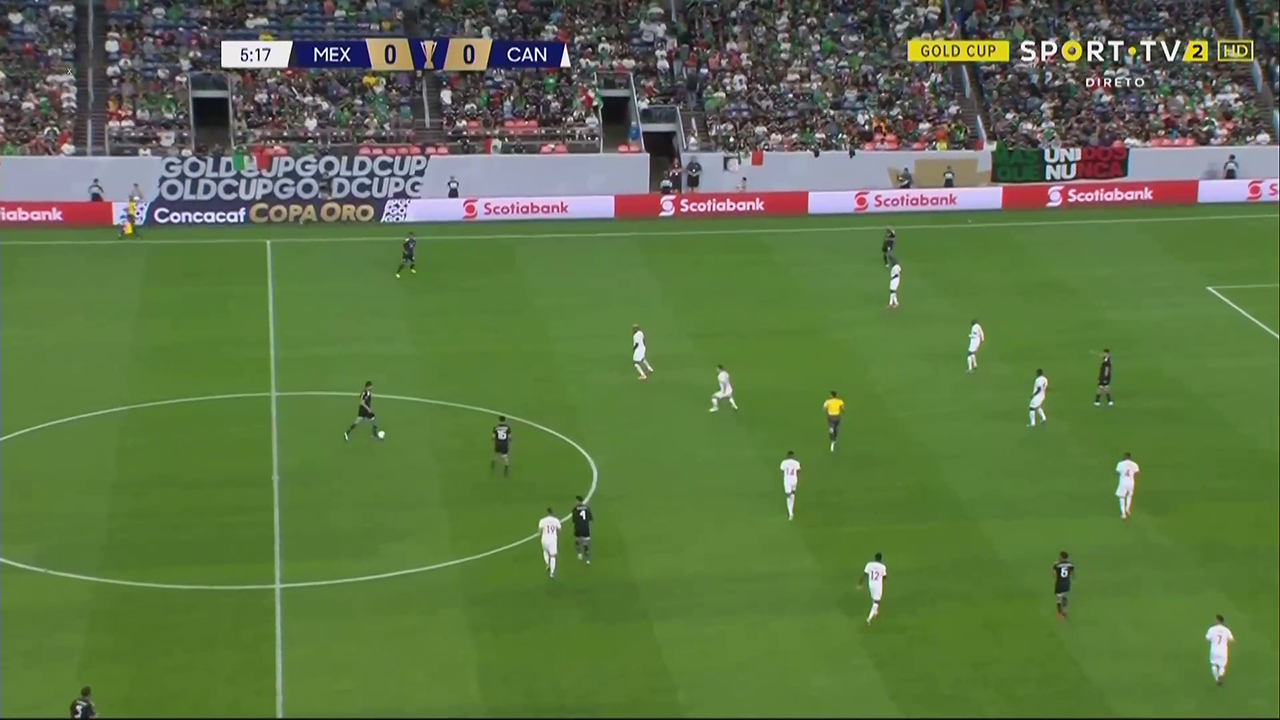 The Reds launched some counter attacks, although Alphonso Davies was usually isolated whenever he tried to ignite the team. Still, Canada was fairly comfortable playing through Mexico's high press.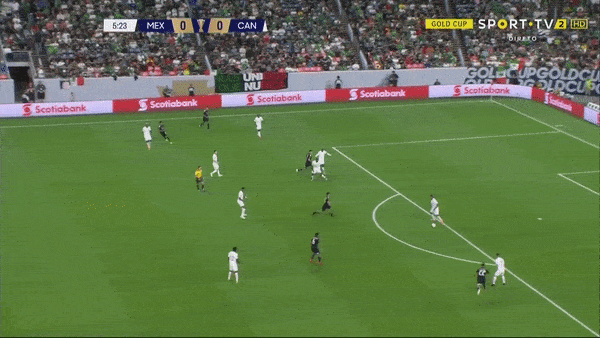 That being said, Mexico actually generated more quality chances in the first half when Canada was more conservative, according to expected goals metrics.
3-1 xG map (via @Wyscout)#ElTriEng generated more high-quality chances in the first half compared to the second. #CAN subs definitely provided the offensive spark.#CanMNT pic.twitter.com/1QGh57g3bT

— Peter Galindo (@GalindoPW) June 20, 2019
That's because, despite Canada's compact shape, fullbacks Jesus Gallardo and Luis Rodriguez stretched the pitch whenever Mexico increased its attacking tempo.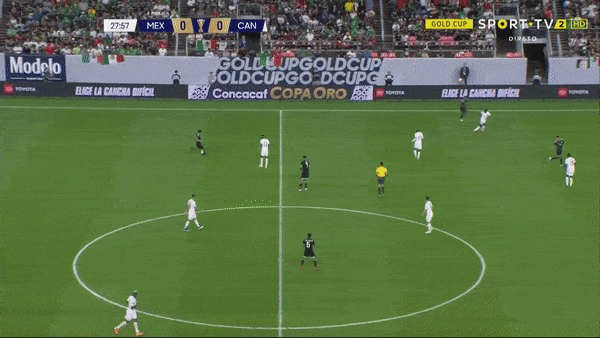 In fact, Mexico's best chances, including its goals, were created when it caught Canada out of its shape while playing more incisively.
Canada recovered well, though. The best opportunities of the second half arrived after Jonathan David and Jonathan Osorio entered the game and Herdman reverted to his usual 4-3-3. Although, it's worth noting Mexico ceded possession after doubling its advantage.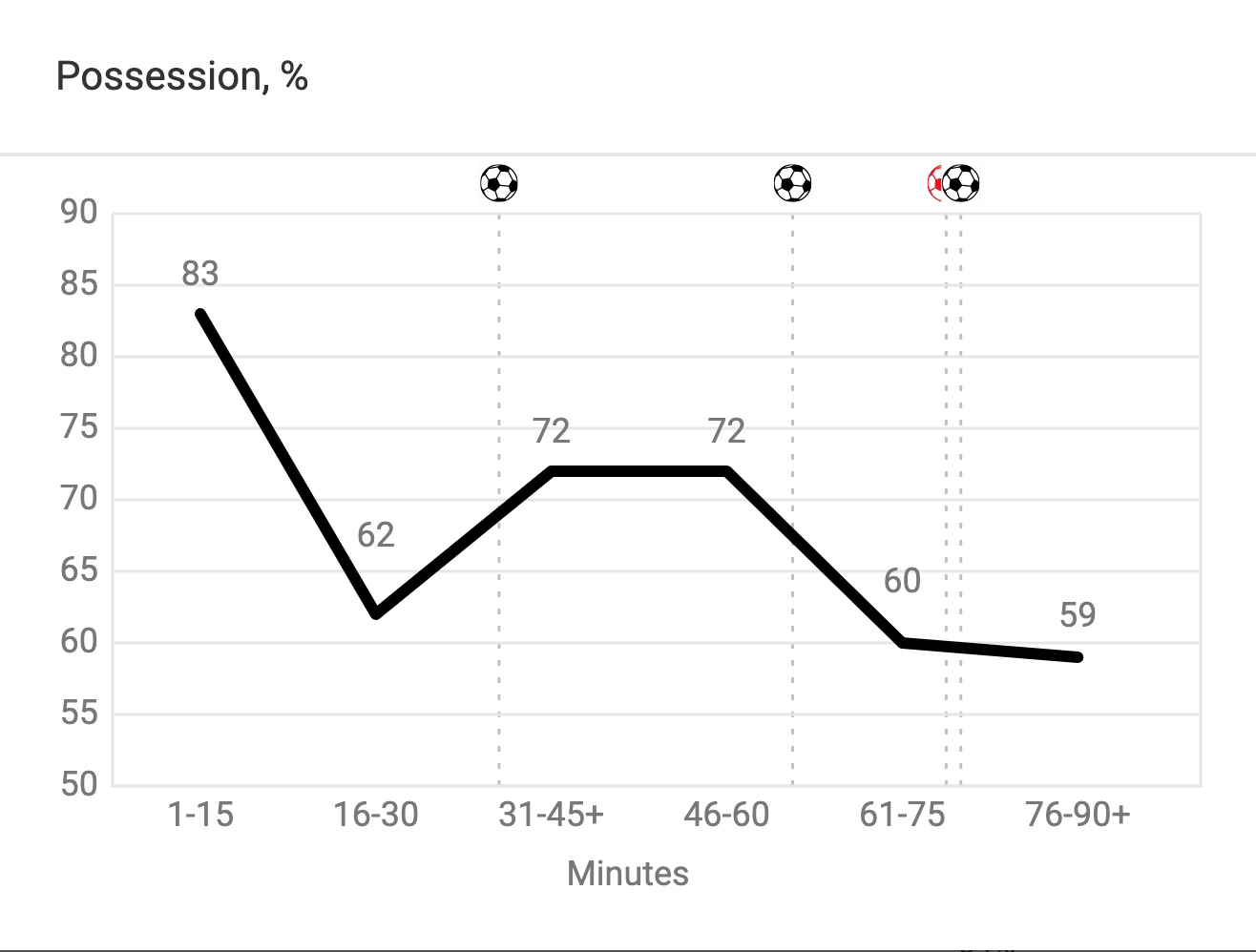 The bright side for Canadian fans is the players looked settled without the ball and played through the high press effectively. There are some kinks to work out, especially the team's defensive shape in transition, if these two sides meet again. Thankfully for Herdman, most of those deficiencies can be corrected if he uses his ideal starting 11.
Hutchinson, Davies should stay in their natural positions
Calling up only six defenders for the Gold Cup means Herdman has to deploy players out of position. Mark-Anthony Kaye has done a solid job at left-back, but the same can't be said of Alphonso Davies in that position.
Davies' error prior to Mexico's third goal in the 3-1 loss occurred with the 18-year-old at left-back. The teenager's positional sense is lacking at this point for him to be used as a fullback in matches of that magnitude.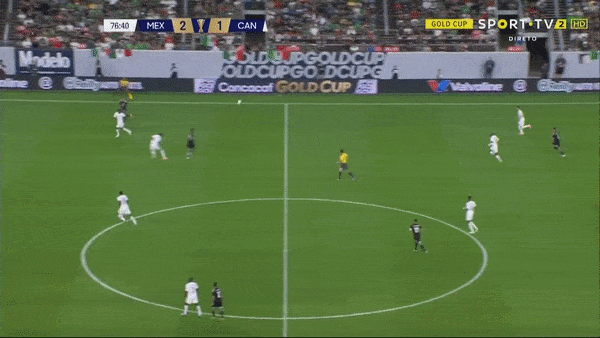 As for Atiba Hutchinson, the veteran midfielder was asked to fill in at centre-back versus Martinique in Canada's opening game. The final 20 minutes of the first half were shaky for Hutchinson when Les Matinino targeted Marcus Godinho on the right flank.
Luckily for Canada, Kevin Parsemain's finishing was woeful. But Hutchinson regularly lost his man in the box in that aforementioned 20-minute span and it was a problem.
More than anything, though, Canada needs Hutchinson's ability to orchestrate a game with his distribution and his knack for breaking up oncoming attacks. The 36-year-old anchoring the Canadian midfield will be a welcome sight in the knockout stage.
Jonathan David is Canada's breakout star
There is one man who stands alone atop the Gold Cup Golden Boot charts, and it's Jonathan David.
The 19-year-old forward is off to a torrid start at the Gold Cup with five goals and two assists in three appearances. Five Bundesliga clubs reportedly tracked the teenager in February, so they'll be on high alert now.
Jonathan David in 2018-19 for Gent (all competitions):

14 goals & 9.61 xG in 2397 minutes.
0.55 Gp90, 0.36 xGp90

Very solid for his first season in Europe. #CAN #CanMNT

— Peter Galindo (@GalindoPW) June 16, 2019
Those who have followed David's progress through the Canadian youth ranks won't be surprised with his progression. He was a standout at the Toulon Tournament last summer and shined bright for Canada at the 2017 Concacaf Under-17 Championship, too, despite the Canadians crashing out at the group stage.
After a solid debut season in Europe, David has become lethal in every sense. His off-the-ball movement, anticipation, vision and composure are excellent. These goals below, against Martinique, Mexico and Cuba, respectively, are textbook examples of the aforementioned attributes.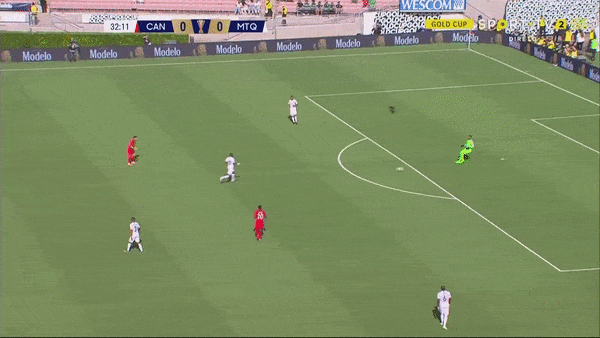 GOAL CANADA!!! @Nestor_14Araujo loses the ball to Jonathan David in defense, the young Canadian forward feeds Lucas Cavallini to cut Mexico's lead in half. #MEXvCAN #GoldCup2019 #ThisIsOurs pic.twitter.com/FUAev1927F

— Gold Cup 2019 (@GoldCup) June 20, 2019
Davies David

Jonathan David opens the score for Canada against Cuba #CANvCUB #GoldCup2019 #ThisIsOurs @CanadaSoccerEN pic.twitter.com/faChShkhBK

— Gold Cup 2019 (@GoldCup) June 23, 2019
As long as David is on the pitch, he will continue to be a threat for Canada in the knockout stage.
Herdman's rotation worked
Say what you want about Herdman's decision to start certain players against Mexico, but there are no serious injuries in the squad as they prepare for Haiti this weekend.
Look what happened to Mexico. Erick Gutierrez exited early versus Canada with a knock. Edson Alvarez and Jonathan dos Santos played with niggling injuries as well. Herdman, meanwhile, didn't have to deal with these issues.
Rotation is important in a tournament. Canada played three games – in an eight-day span – in California, Colorado and North Carolina in sweltering heat. Derek Cornelius is the only outfield player who logged the full 90 minutes in those matches, so the squad should be fresh for the knockout stage.