TORONTO—And so life begins for Toronto FC without Jozy Altidore.
TFC will play the first of many games without the injured American forward on Wednesday night when they host New York City FC, kicking off a stretch of the Major League Soccer season that will seriously test the club's depth and character.
Altidore, 26, suffered a hamstring strain in last weekend's loss to the Vancouver Whitecaps, and the club confirmed Monday he'll be out for six to eight weeks. According to that timeline, Altidore could miss up to 11 matches in all competitions, between MLS and the Amway Canadian Championship, before returning in mid-July.
Injuries are rarely, if ever, timely, but Altidore's latest hamstring setback—he has a history of them during his career—especially hurts Toronto at an inopportune time.
French midfielder Benoit Cheyrou is still out with a long-term quad problem, captain Michael Bradley is set to be away with the U.S. national team for what likely be more than a month at the Copa America, and top scorer Sebastian Giovinco could miss some games if he gets called up by Italy for Euro 2016. Also, midfielders Jonathan Osorio (ankle) and Marky Delgado (hamstring) have been ruled out for the New York game, and are unlikely for this weekend's home match.
Despite the injury woes and the pending international absences, coach Greg Vanney believes TFC has the depth to get through what should be a challenging time.
"We always knew that this summer [with international absences] was coming, and that this possibility was looming. Do we have the depth? Yes. We need to get healthy… over the next week and a half, we should be getting a lot of these guys back, which will increase our depth," Vanney told reporters after Tuesday's practice.
Vanney also stressed that one of the keys to riding out this relative storm of uncertainty is to stick with what has worked for Toronto in the early part of the campaign.
"The foundation of what we've done so far, and I'm sticking to it, is that we've defended well. We need to continue to do that, and [if we do] we will create and give ourselves chances to win games," Vanney offered.
Still, there's no denying the loss of Altidore for an extended period of time is a big loss for Toronto, and forces Vanney to shuffle his line-up a bit. While he didn't score a single goal in eight games (six as a starter) this season, Altidore chipped in with a pair of assists, and had been lauded for his overall game, with strong hold up play, and solid work off the ball.
"He's such a big part of what goes on here every day. I think in the last stretch he had really found a good way, in terms of helping us and everything that he was giving us on the field. We're going to miss that greatly," Bradley admitted.
With Altidore out, look for Mo Babouli, who's seen limited playing time in his first season with TFC, to start up front with Giovinco on Wednesday. Also, fellow Canadian Jay Chapman will likely earn a start, as will central defender Josh Williams.
"From very early on in pre-season, Mo showed that he was a guy who we were going to count on this year, who we were going to need to count on. Through the first part of the season, he's had [a few] minutes in games, and he's done well. He's certainly one of the guys now that we're going to need to step up and really take bigger role," Bradley stated.
NYCFC currently sit tied for first in the Eastern conference with 16 points and a 4-3-4 record, two points and three spots ahead of TFC (4-4-2). The Reds have never defeated NYCFC since the club from the Big Apple entered MLS last year, with two draws in four all-time meetings. In the second game of this season at Yankee Stadium, Toronto came from two goals down to earn a 2-2 draw.
Bradley offered no genuine insight as to why New York has Toronto's number.
"I don't read too much into that at all," Bradley stated.
This contest against New York is also a chance for Toronto to bounce back after a disappointing 4-3 loss to Vancouver last weekend. It was an uncharacteristically poor performance by the Reds, who only conceded seven goals in their previous nine games, and was the first time this season Toronto was truly torn apart at the back.
"Through the first nine games we were very hard to play against. There was a real stability in terms of the way we played, the way we attacked, the way we defended. There was balance. Not only did we not give away many goals, we didn't give away many chances. Over the course of the season, unfortunately, you're bound to have a game like that. The message is to now make sure it's a one off and it's just a little blip," Bradley stated.
Wednesday marks the third match of a four-game home stretch for the Reds, who will also host the Columbus Crew (May 21).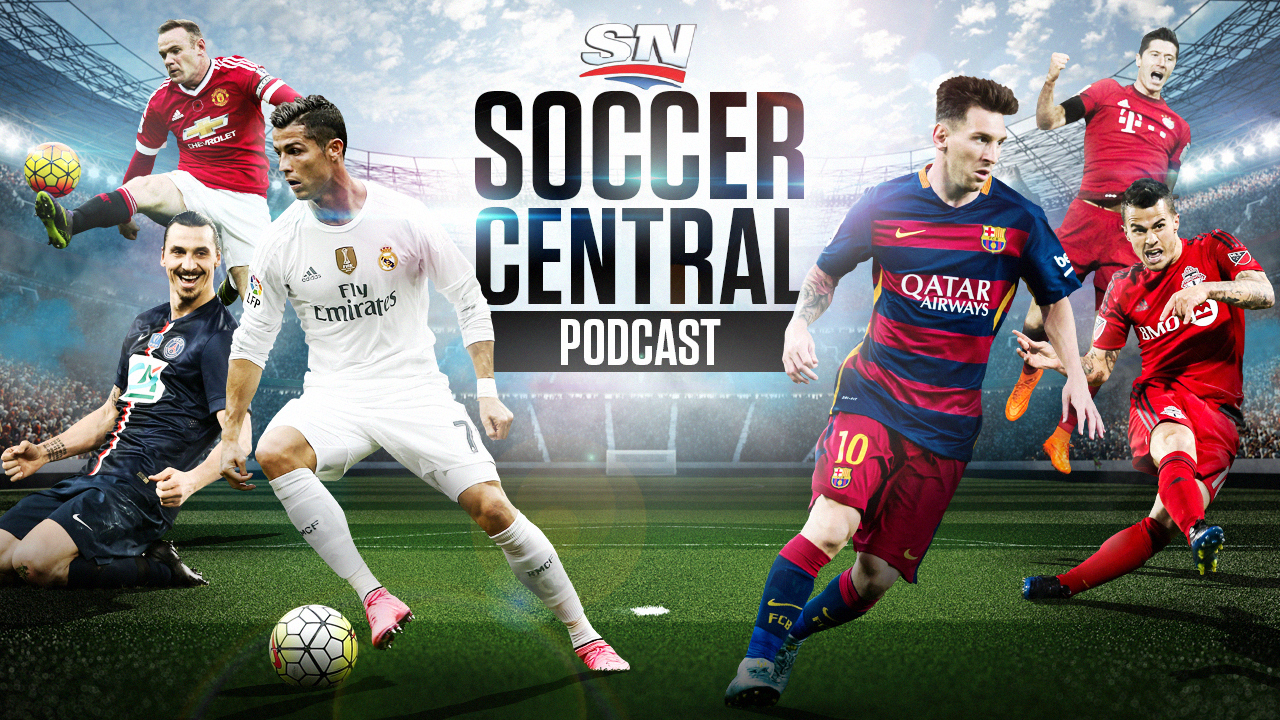 Sportsnet's Soccer Central podcast (featuring Thomas Dobby, Brendan Dunlop, John Molinaro and James Sharman) takes an in-depth look at the beautiful game and offers timely and thoughtful analysis on the sport's biggest issues.