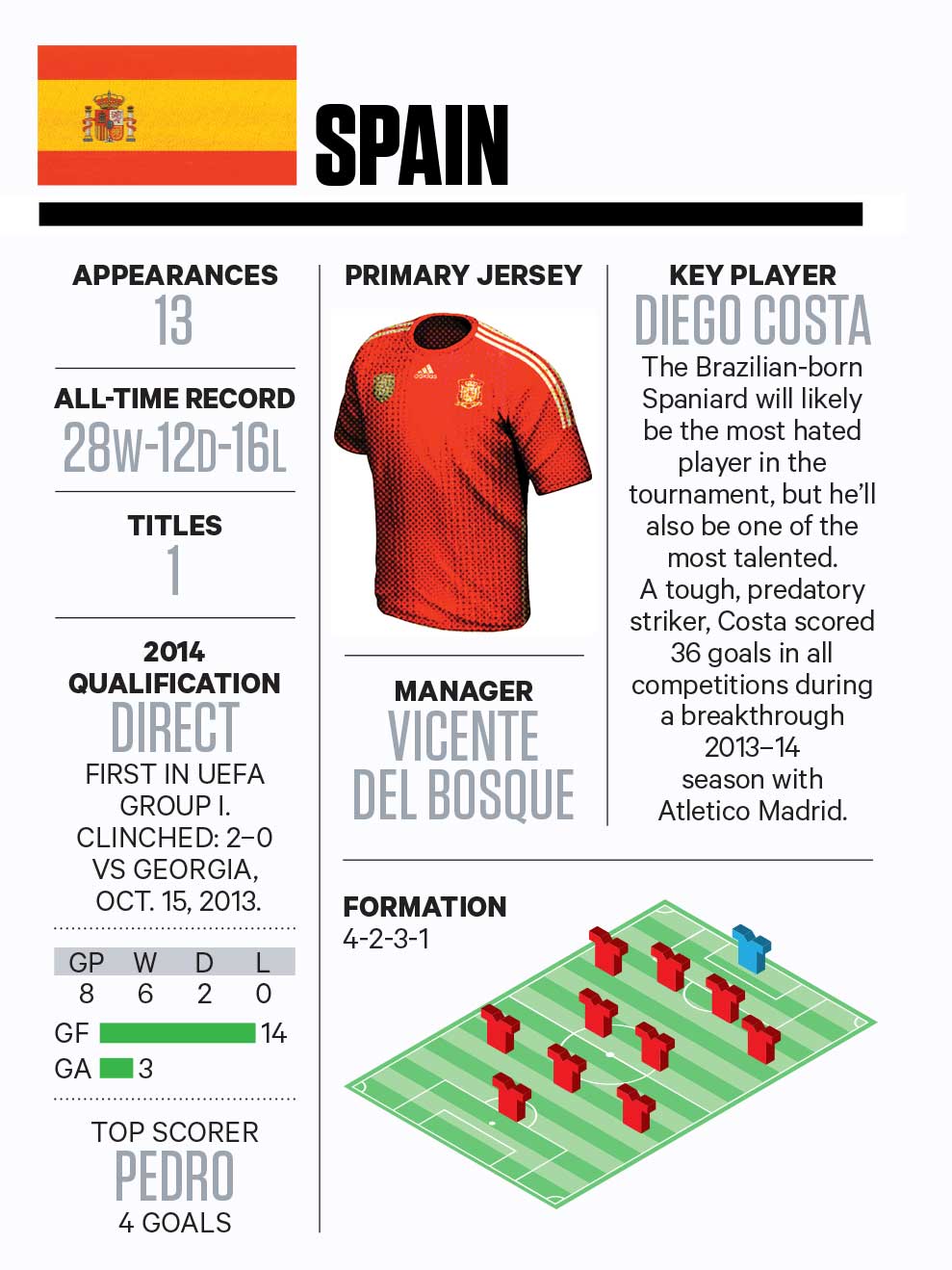 is spain a spent force? That's the big question surrounding the reigning world champs and back-to-back Euro winners. If the answer is yes, though, you'd hardly know it by their recent performances.
The Spanish enter this summer's tournament as FIFA's No. 1–ranked team. A near flawless qualifying campaign—unbeaten in eight games with six wins and only three goals against—was the fruit of the Spaniards' trademark efficiency. They made the most of their 14 goals, punching their ticket to Brazil by topping a group that included a revitalized France.
But the question does have another side. A 3–0 loss to Brazil in last year's FIFA Confederations Cup final stung their pride and led many to wonder if this team's best days are behind them.
The answer is that it would be foolish to write off a Spanish side that has maintained the core of its World Cup–winning team from four years ago (including Real Madrid's Xabi Alonso, Iker Casillas and Sergio Ramos; and Barcelona's Andres Iniesta, Xavi Hernandez and Cesc Fabregas) while adding a number of exciting youngsters, including Atletico Madrid midfielder Koke and Real defender Daniel Carvajal.
The squad's most important addition is undoubtedly Diego Costa. The Atletico forward finished the 2013–14 season as his team's top scorer with 27 goals in La Liga—only Cristiano Ronaldo and Lionel Messi scored more.
Costa's inclusion on the Spanish roster is controversial. The striker previously played in two friendlies for Brazil, his nation of birth, before switching his international allegiance to Spain. He was granted Spanish citizenship in 2013, thus making him eligible to play for La Furia Roja, even though he didn't feature at all in their qualifying campaign. Brazil's coach, Luiz Felipe Scolari, ripped the Atletico star for turning his back on his country—a theme fans in Brazil are sure to latch on to. That will hardly bother Spanish coach Vicente del Bosque, as Costa gives him an explosive scoring threat.
Behind Costa, depth remains Spain's greatest asset. Consider that midfielders of the calibre of David Silva, Juan Mata and Santi Cazorla might not even start; or that David de Gea, coming off a breakthrough year with Manchester United, is the third-string keeper. It's no exaggeration to say Spain could field two teams capable of meeting each other in the World Cup final.
Then there's Xavi, the playmaker-in-chief so integral to Spain's recent success. At 34, though, he's lost a step and is coming off a disappointing club campaign. Will Del Bosque have the courage to bench the Barca man if he falls short of his high standards in Brazil?
Spain will again use tiki-taka—the wonderful name given to its patient, possession-based, quick-passing style—to overwhelm its opponents. It's proven incredibly successful for a team that has won three major tournaments in a row and has only lost a handful of games in the past eight years.
Is Spain untouchable, though? Hardly. They can be beaten, as Brazil so convincingly proved at the Confederations Cup, where they totally outclassed and overpowered the world champions. Spain's game relies on dominating through the midfield, and Brazil simply crowded the middle of the pitch, denying Spanish players space to operate and using crunching tackles and tight marking to prevent the Spaniards from wielding their creative magic. —JOHN MOLINARO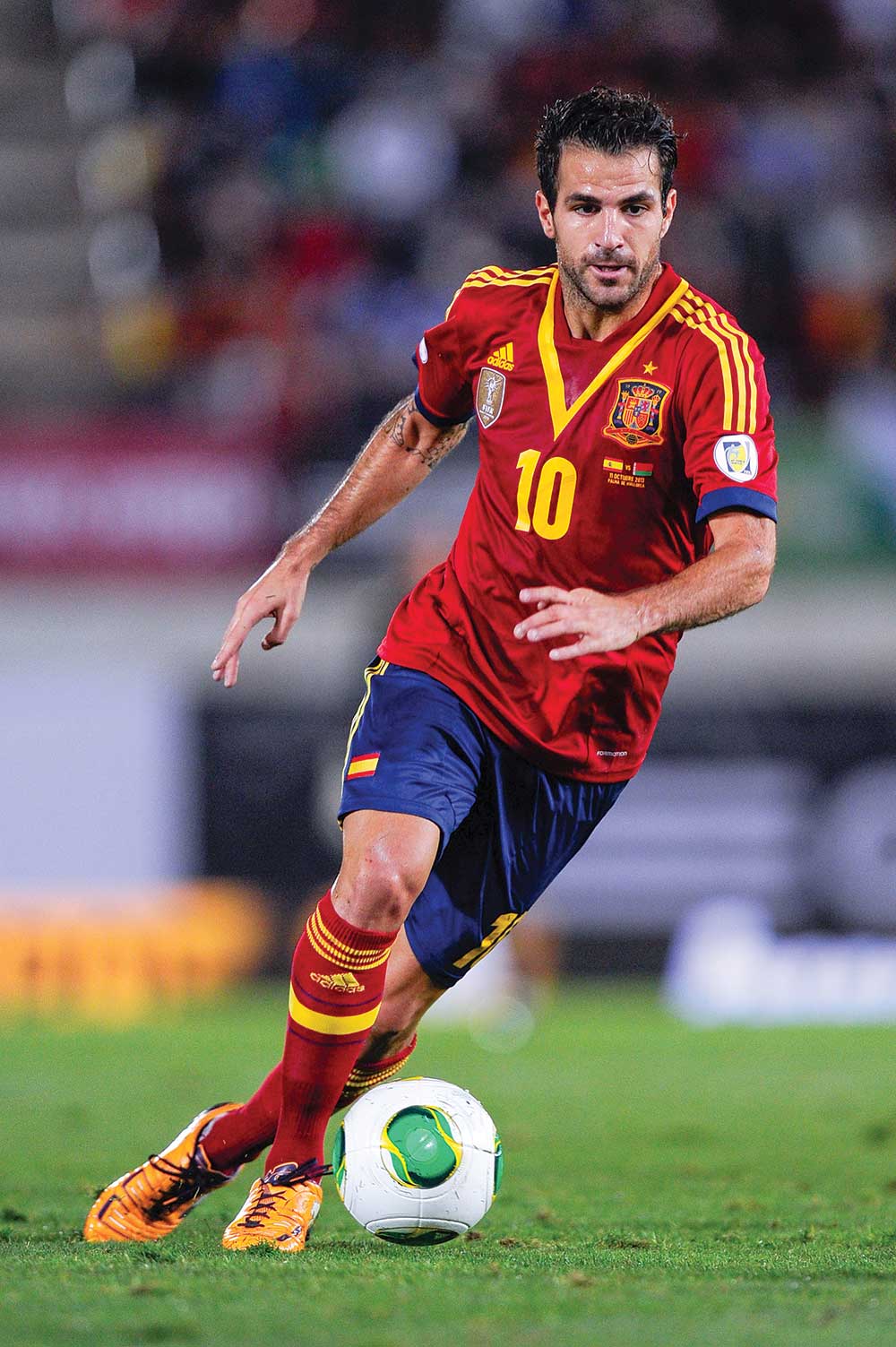 ange postecoglou is managing expectations. He won't come out and say it, but this World Cup is more a learning experience for his squad than a shot at glory.
The manager's selection of his youth-centric team says as much. His 30-man preliminary squad features just six players older than 30. Gone are former stalwarts Mark Schwarzer, Lucas Neill and Brett Holman. In are keeper Mark Birighitti; defenders Curtis Good and Bailey Wright; midfielders Joshua Brillante, Massimo Luongo and Ben Halloran; and striker Adam Taggart. Never heard of them? You're not alone. They're all youngsters with no more than a solitary senior cap each.
This is the reaction to a dire qualifying campaign, marred by losses to minnows Jordan and Oman. Postecoglou is no doubt hoping the trial by fire in Brazil ensures that by 2018 these kids will have made names for themselves.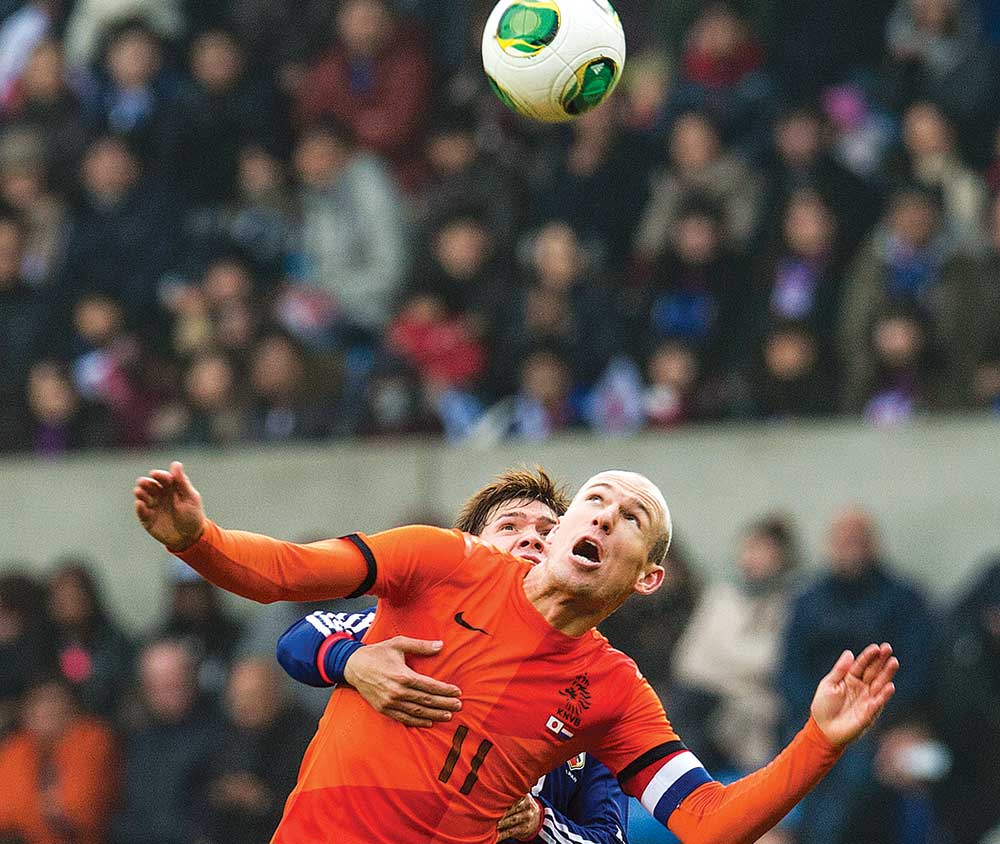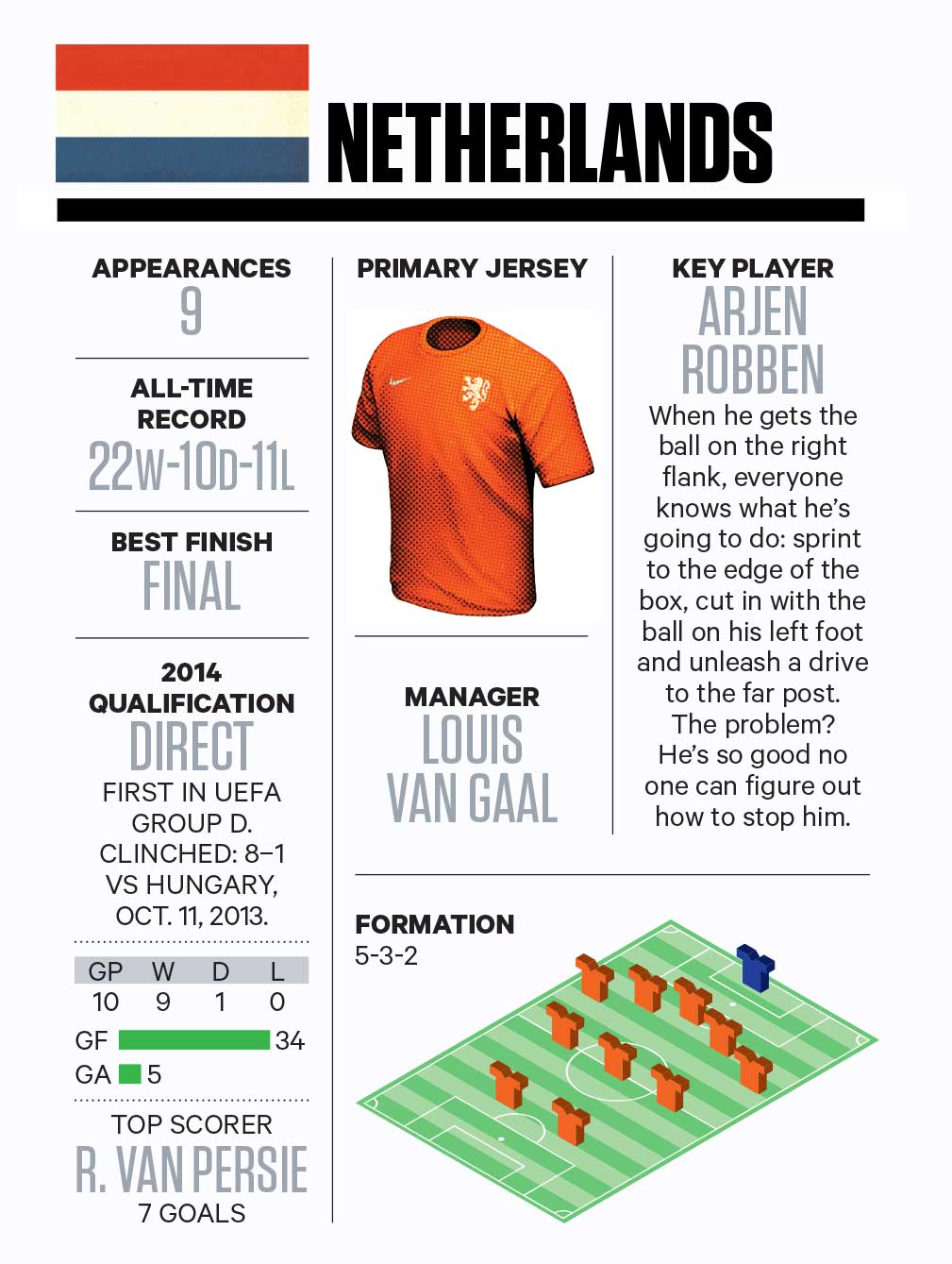 The last World Cup felt like a crisis of identity for the Dutch. They reached the final, coming closer than ever to finally claiming a World Cup title. But in doing so, they abandoned their signature style, playing physical, downright nasty soccer. This wasn't total football—this was Mark van Bommel fouling anyone he could lay a stud on. This wasn't the skill of Dennis Bergkamp—it was Nigel de Jong karate-kicking Xabi Alonso in the chest. The results were good—the Dutch beat Brazil and pushed Spain to injury time in the final—but the feeling was all wrong. Even Ajax and Oranje legend Johan Cruyff called out the team, deriding its "ugly, vulgar, hard, hermetic, hardly eye-catching, hardly football style."
Four years on, the Dutch have a new manager and a new outlook. Louis van Gaal is about innovation and offence—brains, not brawn—and his teams remain distinctly Dutch. With the go-to 4-3-3 of total football unworkable without injured midfield stopper Kevin Strootman, Van Gaal has opted for an intricate 5-3-2 he calls "old-school Dutch."
The key is creativity. It lets the Oranje be at their free-flowing best, with Arjen Robben bombing forward and Robin van Persie following his nose for the net. Most of all, it lets the fullbacks get into the attack, knowing the extra centre back can cover if they get caught up-field during a counterattack.
It'll take work to get right, but the Dutch will give everything. Not only because Van Gaal is a notorious disciplinarian, but also because this is a last shot at glory for the team's core—Van Persie, Robben, Wesley Sneijder, Rafael van der Vaart, Dirk Kuyt and Klaas-Jan Huntelaar are all 29 or older.
If the Dutch were hoping for some help from the draw, they didn't get it. They'll face a very strong Chilean side and, of course, a rematch with Spain. At their best, the Dutch can beat anyone, and if anyone can get the best out of them, it's Van Gaal. Whatever happens, the dirty Dutch of 2010 are gone; this year's vintage will be something to watch. —JAMIE DOYLE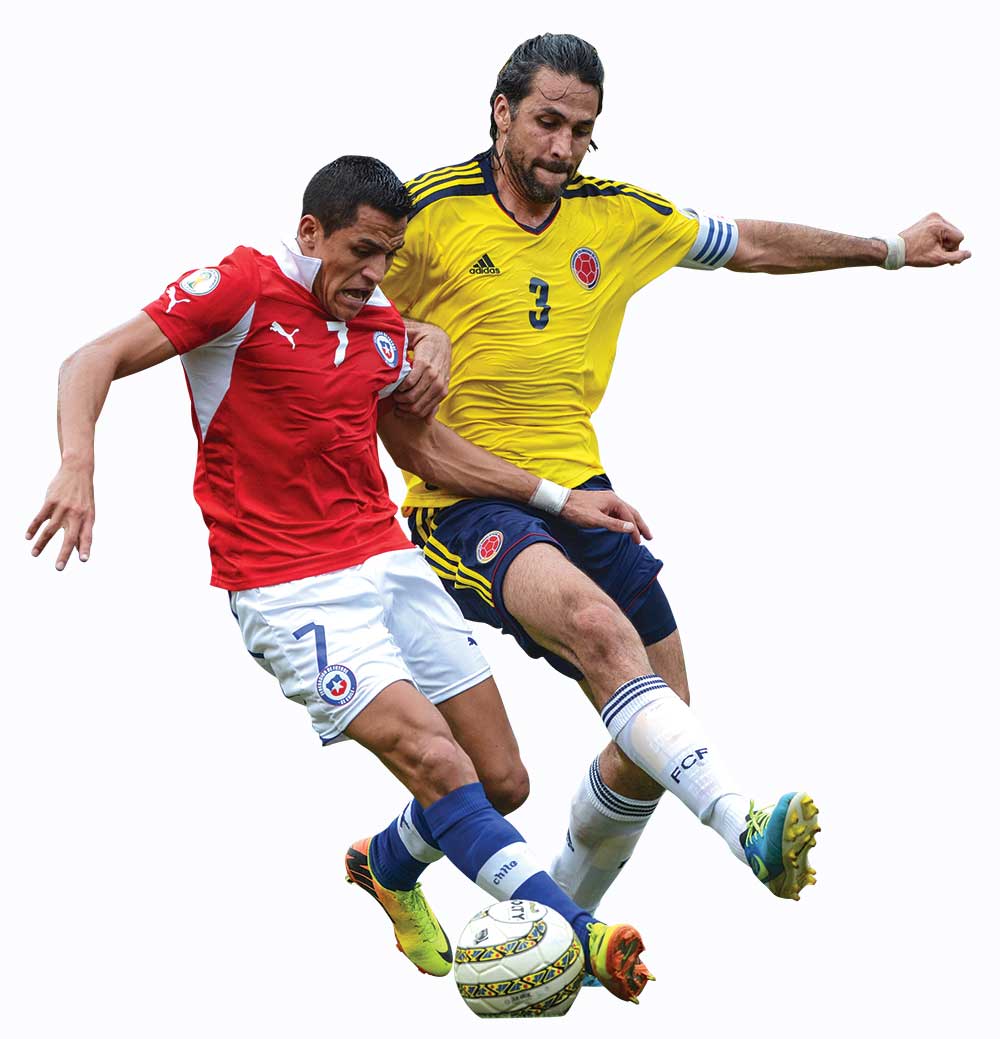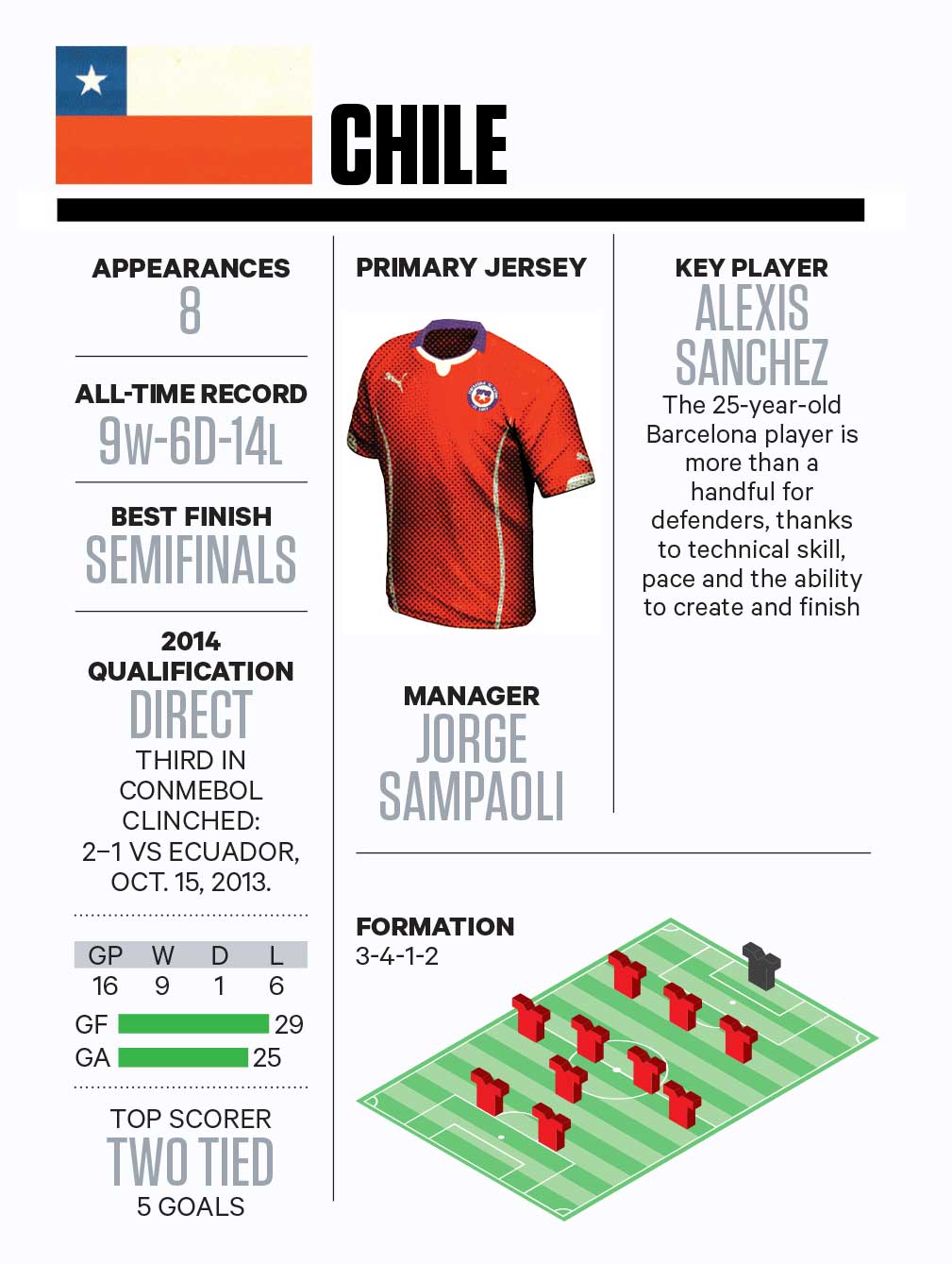 Chile isn't going to win the World Cup, but they'll be entertaining to watch.
Led by Barcelona star Alexis Sanchez, Chile was the second-highest-scoring nation in South American qualifying with 29 goals. Only Argentina, with 35, scored more often—and they had Lionel Messi.
It wasn't just Sanchez finding the back of the net, either: 13 different players bagged goals, underlining the team's amazing scoring depth. Having so many offensive options will serve La Roja well in Brazil.
But for all its potency up front, Chile was lackadaisical on defence, conceding 25 goals. Even more worrying is the status of Arturo Vidal, the team's joint leading scorer in qualification. The midfielder recently underwent knee surgery and is racing to be fit for the World Cup.