If you type the somewhat clunky phrase "Zlatan Ibrahimovic Champions League" into a search engine you're likely to arrive at two conclusions simultaneously.
The first is that you've got too much time on your hands and may want to reassess how you're spending it. The second is that Ibrahimovic, one of the best strikers in the world over the last decade, has never won the Champions League.
The hyperlink headlines on this issue are, as you might expect, a tad unsubtle. "Ten of the best players to NEVER win the Champions League," they scream, before unveiling their cruel list as promised. "Zlatan Ibrahimovic is running out of time to break a Champions League curse that has afflicted him at Ajax, Juventus, Inter Milan, Barcelona, AC Milan and PSG," they describe, rather too thoroughly.
Nevertheless, given that Sweden's all time top scorer and foremost narcissist is now 34, and he is set to leave Paris Saint-Germain at the end of this season, it's actually difficult to disagree with the second headline's prognosis. Ibrahimovic is not just lacking a Champions League medal; he's also pretty much run out of time to win one.
This isn't a put-down; it's a melancholy truth. Having played for almost all of Europe's top clubs, Ibra's destination for next season will almost certainly be one of England, China or the U.S. and any of these would dramatically reduce his chances of winning a European Cup, for two entirely practical reasons. The first is that English clubs have had much less success in European competition of late. The second is that Chinese or U.S. clubs aren't European.
---
MORE ON CHAMPIONS LEAGUE: Is this Ibrahimovic's last shot at winning the Champions League? || Photo Gallery: The quarterfinal matchups || Photo gallery: 8 players to watch in the quarterfinals || Sportsnet soccer panel's picks and predictions || Atletico will follow Real template in Barcelona showdown || Champions League takeaways: Luis Suarez saves Barcelona
---
With his forthcoming move in mind, ultimately the phrase "now or never" seems to form a pretty adequate summary of the situation that Ibrahimovic finds himself in this week. As his PSG side heads into its quarterfinal against Manchester City he knows that if he loses the tie then he probably never gets to know what it's like to play for the best team in Europe in any one season. Or: "That'll be the end of it," as Liam Neeson explained so eloquently in 'Taken.'
For most people, perhaps, this would feel like a negative set of circumstances. And the pessimistic feeling would only be intensified after a long history of near misses such as Ibrahimovic's. He moved from Inter to Barcelona the season before the Italians won the title with Jose Mourinho and the season after the Catalans won the title with Pep Guardiola; he then went and moved from Barcelona to Milan the summer before Guardiola's team reclaimed the trophy for the second time in three seasons. It'd be only reasonable to find that sequence hard to take, even as you collected league titles by the dozen in the meantime.
For a man with Ibrahimovic's world-renowned egotistical powers, though, we can't be sure that this whole "last chance saloon" scenario won't be interpreted more positively. This is, after all, a man who once declared a World Cup without him in it would be "not worth watching," after his Sweden team failed to qualify.
Within the confines of that kind of brain, what could easily be a negative impulse for everyone else could easily morph into something else altogether…
It could be that Ibra's ego will simply tie together the fact that it's his last shot, that Barcelona—the favourite to win—has just shown a glimpse of vulnerability for the first time in 39 games (losing to Real Madrid in La Liga at the weekend), and that all he has to do to reach the semifinals of the Champions League is beat a sub-par, self-sabotaging Manchester City team—and he'll decide that, yes, it is in fact fate that he will win the competition this season.
You see, to anyone who believes that they are at the precise centre of the universe, as Ibrahimovic appears to, each of these factors could easily be taken as signs that success is all but inevitable. A quick burst of confirmation bias is all it takes to ignore all the counter factors and see only the factors falling in your favour and there you go! Fate is on your side.
Now, of course, this doesn't mean that the reality automatically follows this most convenient of narratives. Success for PSG and its star striker won't just "happen" because it feels "inevitable" if you pick and choose your facts carefully. You could equally come up with a seductive narrative for any team still in the competition having fate on its side (although, again, you might want to question how you were spending your time).
But the really odd thing here is that—for once—the egotistical, fate-based view might be more in sync with reality than more down-to-Earth, pessimistic one carried by the rest of us.
Looking at the facts alone, the Man City tie is indeed highly winnable for PSG—City is not in great shape—and Barcelona has indeed just provided exactly the kind of complacency that has prevented any team in the last 25 years retaining the Champions League title. Those are grounds enough to believe that the French champions could pounce, and its own league form—by far the most dominant of any of the remaining contenders—coupled with its convincing win over Chelsea in the Round of 16 only adds to that notion.
At the very least it all combines to mean that Ibra's last chance is quite a good chance and, at this point, everything becomes very disconcerting very quickly. Questions begin to arise. Fate suddenly mixes with reality. You end up back on Google again asking what's real and what's not.
All in all, the closest thing to a neutral conclusion is that, actually, you don't have to be the biggest ego in football to think PSG and Ibrahimovic has a chance of winning this year's Champions League trophy. It just kind of helps.
---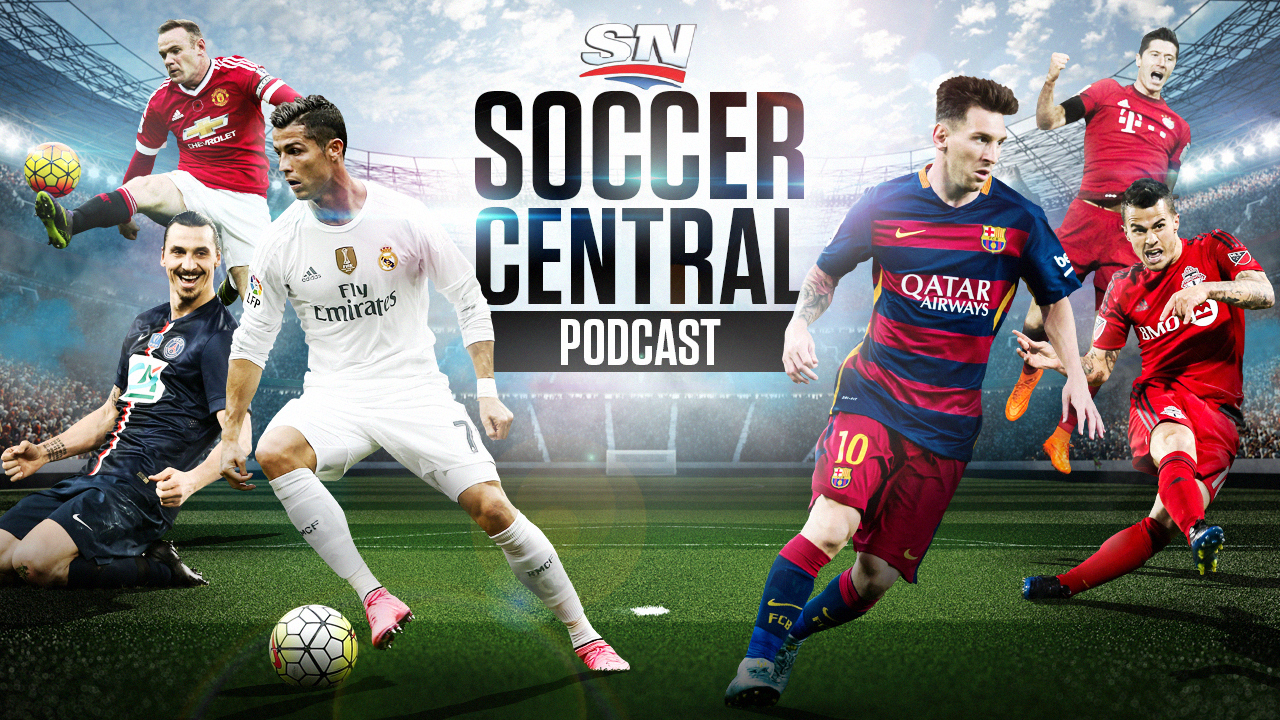 SPORTSNET.CA's Soccer Central podcast, hosted by James Sharman, takes an in-depth look at the beautiful game and offers timely and thoughtful analysis on the sport's biggest issues.
Listen here | iTunes | Subscribe to the podcast
---