Alex Anthopoulos doesn't expect to add a second baseman any time soon, but the Toronto Blue Jays continue to pursue relief pitchers actively. The bullpen is Anthopoulos' top priority and talks with free agents and potential trade partners are ongoing, though no deals are close.
For now the Blue Jays say they're focused on bolstering their middle relief because of their belief that the likes of Aaron Sanchez and Brett Cecil can close if necessary.
---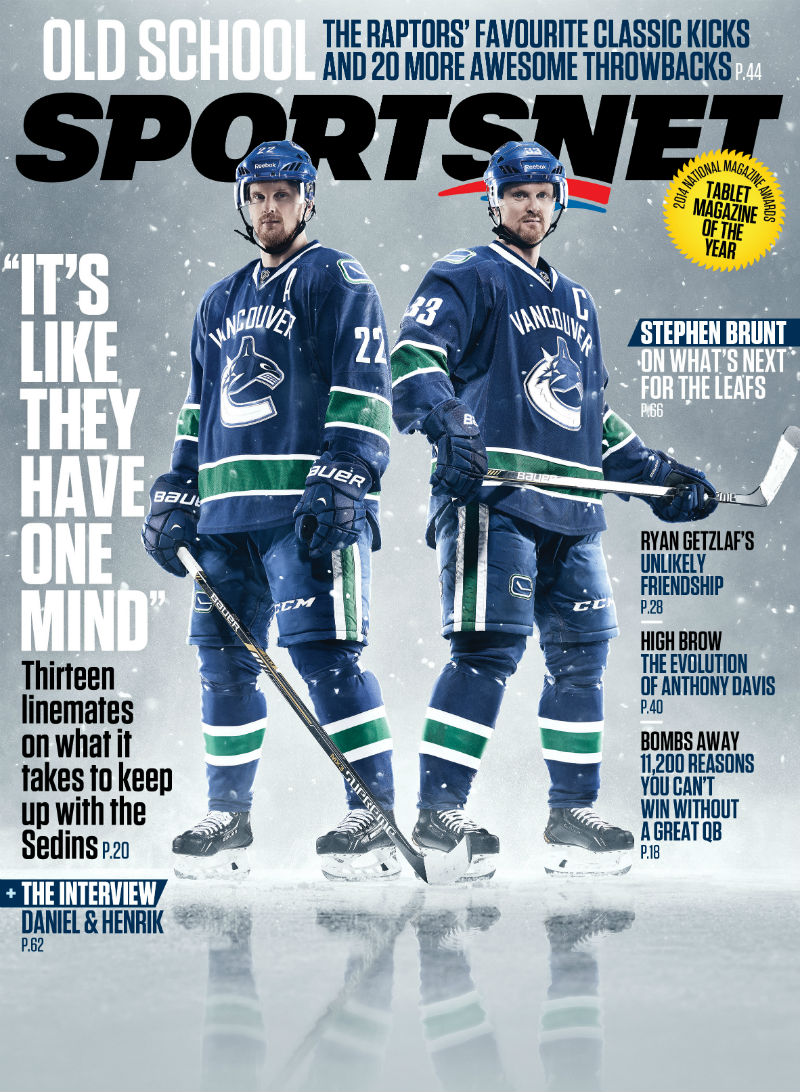 ATTENTION Rogers and Shaw customers.
Already enjoying Sportsnet ONE? Now get access to digital editions of Sportsnet magazine at no extra cost.
---
"The talent is there, but we'd like to upgrade the depth," Anthopoulos said at Thursday's State of the Franchise event at Rogers Centre. "We're not overly concerned about the ninth inning, because we do think there are some guys that can get those last three outs. We are concerned about the general depth — just having enough guys to lead into the ninth."
So are the Blue Jays expecting to make an addition?
"I would hope so," Anthopoulos said. "We're going to keep having dialogue probably with clubs and I don't expect every remaining free agent to sign by spring training."
While the likes of Rafael Soriano and Francisco Rodriguez remain available in a thinned-out free agent market, manager John Gibbons said he'd be comfortable calling on Cecil, Sanchez and even Aaron Loup in save situations.
"We think Cecil can do it — we saw him do it four or five times last year — we think Sanchez can do it, and Loupie can do it," Gibbons said.
Gibbons would prefer to have defined roles for his relievers, but he said Thursday that he'd be comfortable relying on a combination of arms depending on the opposing hitters and his bullpen's health. That's not to say he'd oppose a splashy addition, though. Gibbons drew one of the loudest cheers of the night when he jokingly dropped the name of James Shields, the top remaining free agent starter, and seemingly a longshot for Toronto.
One wild card in all of the roster projections is Sanchez, the 22-year-old right-hander who posted a 1.09 ERA in 24 relief appearances last year. The Blue Jays see him as a starter long-term, so they'll stretch him out in Spring Training when he'll compete with fellow top prospect Daniel Norris and swingman Marco Estrada for the fifth starter's job. But if the season opened today, the Blue Jays would be seriously tempted by Sanchez in the bullpen.
"The way it stacks up right now with question marks and who we have down there, I mean yeah, that's going to strengthen the bullpen if he's down there," Gibbons said. "[But] we want to see him in the rotation, I know a lot of guys do."
If Sanchez is pitching in relief, he'd join Cecil, Loup and Todd Redmond in Toronto's bullpen along with three (or possibly four) others. Chad Jenkins and Rob Rasmussen figure to be in the mix for big league bullpen innings, though they both have options remaining.
As for Norris, the Blue Jays expect him to start at the MLB level at some point in 2015, even if he doesn't break camp with the team. For the time being that leaves the Blue Jays hoping for the best with the likes of Steve Delabar, who struggled mightily with command in 2014, Kyle Drabek, who's out of options, and prospect Miguel Castro, who has yet to reach double-A. It's a lot to ask, though Anthopoulos rightly points out that bullpens are notoriously unpredictable.
"It's the hardest thing to evaluate," Anthopoulos said. "I think I probably this time last year would have said it's a strength going into the year."
This year no one's saying it's a strength, not only because last year's group posted a 4.09 ERA, but because the Blue Jays have yet to make any significant additions. And they'll need plenty of alternatives beyond their top seven, since so many triple-A relievers find their way to the majors in the course of a six-month season.
"Everyone at the triple-A level is an extension [of the Blue Jays] so you're always concerned about your depth," Anthopoulos said.
That said, there's still plenty of time. Tony Sipp and Pat Neshek signed minor league deals this time last year before turning in excellent seasons, and there's always an active trade market at the end of Spring Training. So while the Blue Jays are intent on adding to their bullpen, they aren't locking themselves in to a specific timeframe.
"Even after opening day, things can happen, things change," Anthopoulos said. "There is no timeline. You're always looking for opportunities. If it's today we'll do it today. If it's a week from now or two months from now, we'll do it then."
Until then, the Blue Jays will simply hope that their current mix of relievers will provide the improvement they need.