This article first appeared in Sportsnet Magazine's MLB preview.
It's not like they haven't done it before—claw their way out of the basement to stand triumphantly on the rooftop by season's end. The Red Sox are already halfway there, with the "worst" half of the equation nailed down after a dismal 2014. And with shrewd off-season additions and already-present offensive muscle, Boston can be considered the dark horse of the American League this season.
Their most obvious issue? The lack of a No. 1 pitcher. Just don't tell that to their starting rotation. During spring training, Clay Buchholz bought two sets of T-shirts for his fellow starters. Whoever gets the nod on a given day wears the shirt emblazoned with "I'm the Ace," while the others wear the ones that say "He's the Ace." That sense of fun and fraternity echoes the pluckiness that carried the Sox to victory in 2013.
So who can be the 2015 versions of the guys who made the 2013 magic happen?
---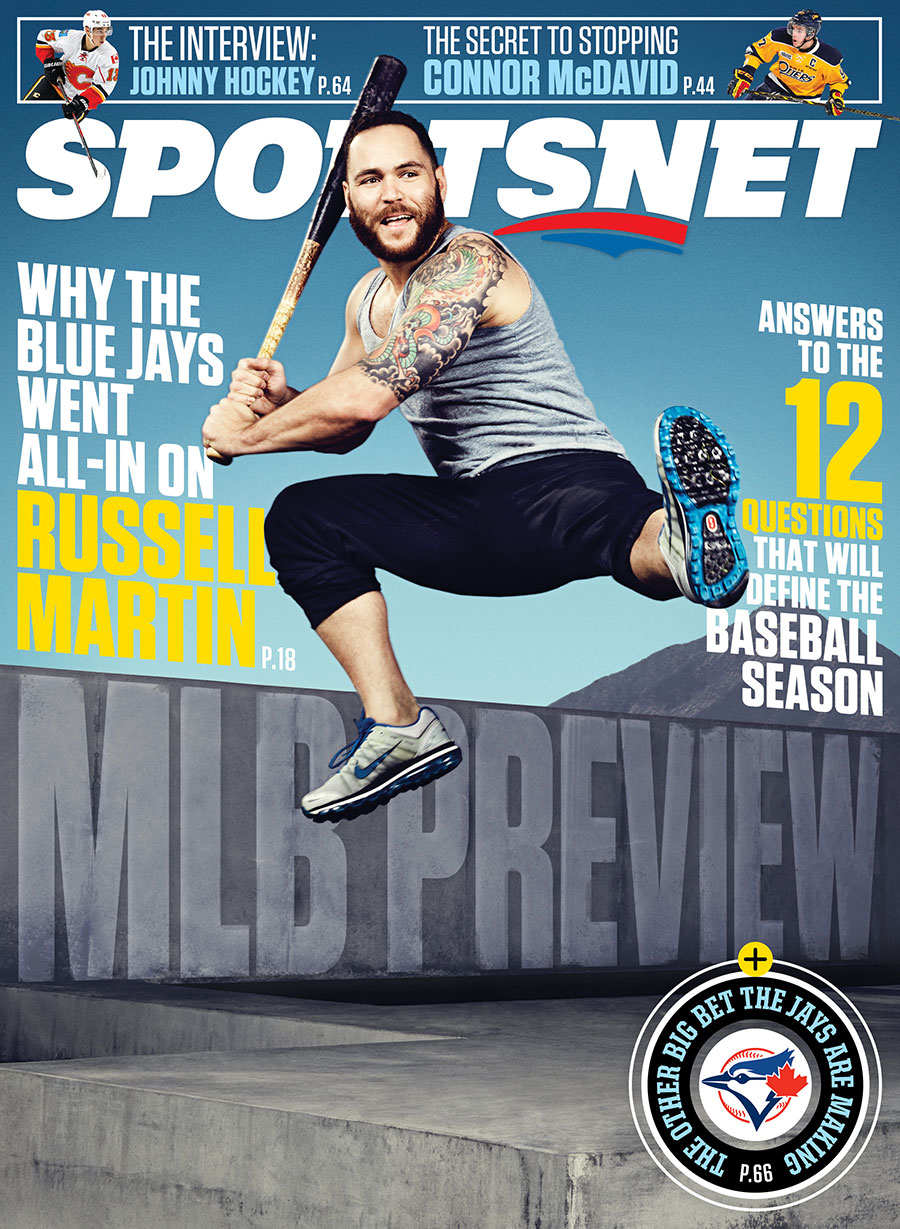 Sportsnet Magazine's MLB Preview: Why the Blue Jays went all in with Russell Martin, and answers to the 12 questions that will define the baseball season. Download it right now on your iOS or Android device, free to Sportsnet ONE subscribers.
---
The fresh start
2013: Shane Victorino
After a miserable and unproductive stint with the Dodgers in 2012, Victorino signed with Boston in the off-season and became his old self again, earning his fourth Gold Glove—his first as a right-fielder—and hit the go-ahead grand slam that sent the Red Sox to the World Series.
2015: Pablo Sandoval
Like Victorino, Sandoval is coming from an unhappy West Coast situation. He's been blunt about expressing his feeling that the Giants didn't do enough to hold on to him, and has let San Fran fade fast in his rear-view. "Kung Fu Panda" arrives in Boston as a big bat with something to prove.
The emergent ace
2013: Jon Lester
Lester's early career was lit by sky-high expectations, but 2011 (chicken and beer, anyone?) and 2012 were painful for the lefty starter. In 2013, he managed to shake it all off and pitch like a man possessed, especially in the playoffs.
2015: Rick Porcello
Porcello's path has been less dramatically up-and-down, but in Detroit he was an arm-in-waiting among the likes of Verlander, Scherzer, Price and Sanchez. Acquired in December in exchange for Yoenis Cespedes, Boston's so-so rotation is a wide-open stage for the 26-year-old righty to seize.
The kid looking for a breakout
2013: Xander Bogaerts
Bogaerts first landed on the Red Sox's major-league roster late in the 2013 season, but he was still there when it counted. The 21-year-old shortstop showed poise and patience that
stymied opposing pitchers throughout the post-season.
2015: Mookie Betts
Betts was promoted in late June last year, and what Bogaerts did for a couple of months in 2013, Betts should be ready to sustain. He's Boston's likeliest leadoff hitter, and Fangraphs projects him to hit .276/.343/.418 with 12 homers and 25 steals.
The unimaginable beast with a bat
2013 David Ortiz
World Series MVP and all-around superhuman batting machine.
2015 David Ortiz?
Hey, even Boston needs something to dream about.