At first glance, Gavin Floyd seems like an unlikely candidate for a big league deal. He pitched in just seven games last year, and has had six disabled list stints since 2012.
But the Toronto Blue Jays liked Floyd's strong finish to the 2015 season and were impressed in a recent workout. In the end the roster spot helped entice the right-hander, who will earn $1 million in 2016.
"He has the ability to start when healthy, he has upside if he's not starting, and not only does he offer versatility, but some power," GM Ross Atkins said in a phone interview. "He showed that ability last year."
When Floyd returned from the disabled list to the Indians late in the 2015 season, he impressed Atkins and Mark Shapiro, who were still with Cleveland at the time. The 33-year-old posted a 2.70 ERA in 13.1 innings last year while earning a $4-million salary.
He also caught the eye of scouts beyond Cleveland. Late last season the Blue Jays graded Floyd's fastball command and velocity well—he sat at 92 mph and touched 95. His off-speed pitches include an average curve, a slider that's average or a bit better and a usable change-up. In other words, a four-pitch mix reminiscent of the stuff that allowed Floyd to establish himself as an above-average big league starter with the Chicago White Sox.
"He has the make-up of a starter with a repeatable delivery and a four-pitch arsenal," Atkins said. "We've also seen his work ethic up close and we know it's going to be there."
That work ethic has been essential for Floyd, who averaged 190 innings with a 4.12 ERA in Chicago from 2008–12 before elbow injuries cost him the better part of three seasons. First it was elbow tendinitis, then Tommy John surgery then an elbow fracture.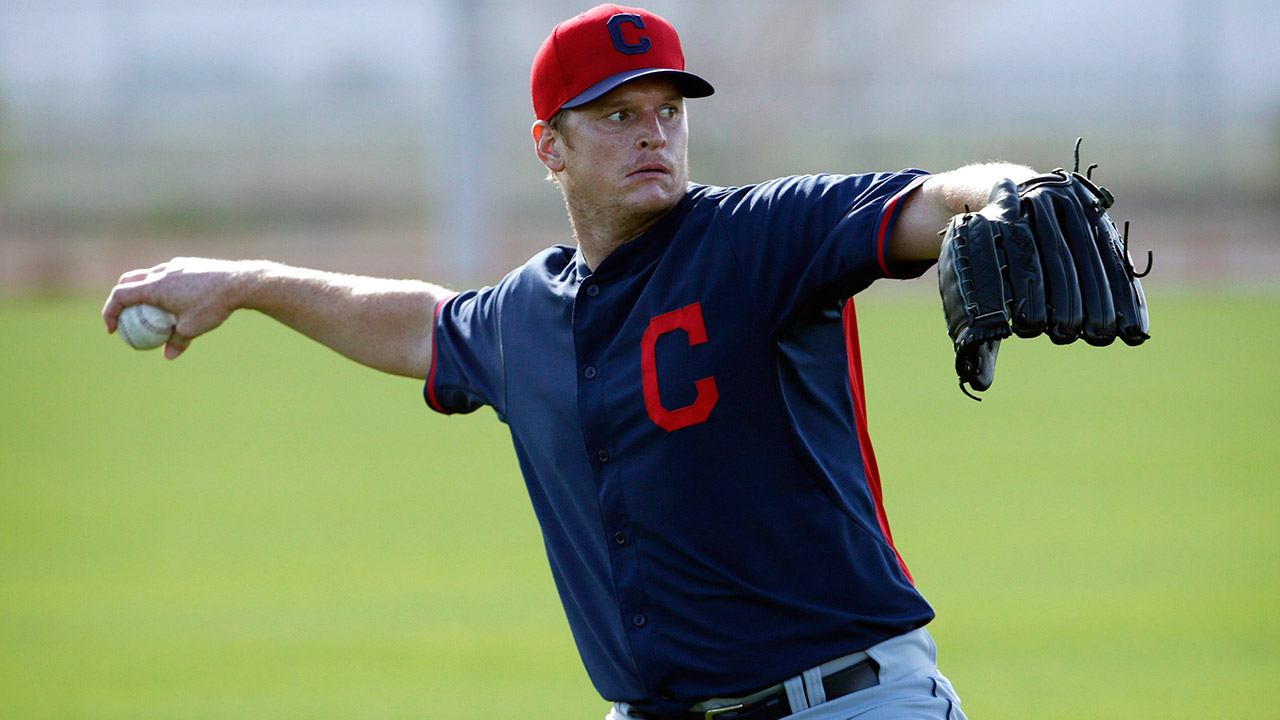 The Blue Jays will stretch Floyd out in spring training to see how he looks as a rotation candidate. And if someone else claims the Blue Jays' open rotation spot, Floyd could offer value in the bullpen, where he pitched in 2015. The likes of Joe Blanton showed last year that there's upside in converting seemingly ordinary starters to the bullpen. That versatility adds to the 33-year-old's appeal.
Minor league deals are generally preferable for teams, but if there's enough interest players can push for guaranteed roster spots. In this case Floyd had enough leverage to obtain a big league deal, even though it meant removing innings eater Chad Jenkins from Toronto's roster.
The Blue Jays weren't the only club to use the appeal of a roster spot to obtain a player other clubs might have hoped to land on a minor league deal. Pitchers Brandon Beachy ($1,500,000), Jacob Turner ($1,500,000), Justin De Fratus ($750,000), Andury Acevedo, Edwin Jackson and Al Alburquerque all obtained big league deals with comparable guaranteed money to Floyd, though they weren't on any top free-agent lists entering the off-season.
Realistically the Blue Jays can't count on Floyd as a sure thing. But even if he pitches well for a couple months the cost would be justified. The Blue Jays saw enough late last season to believe that's a legitimate possibility.