This article first appeared in Sportsnet Magazine's MLB preview.
Bryce Harper has accomplished a lot in three big-league seasons. The 22-year-old Nationals outfielder has won a Rookie of the Year award, earned two all-star berths and hit four playoff home runs. One thing he's yet to do in his MLB career is face a pitcher younger than him.
Rather than indulge in knee-jerk, deflate-the-hype talk about what Harper hasn't done, consider that most players are in college or the minor leagues when they're 19, 20 and 21 years old. So give Harper some credit: It's extremely unusual for a player to spend so much time at the big-league level at such a young age.
It is true that Harper hasn't quite lived up to the billing that saw him featured on the cover of Sports Illustrated at 16 and become the first overall pick of the 2010 draft. There are no 40-home-run seasons on his resumé yet, and, unlike Mike Trout, his 23-year-old American League counterpart, Harper has yet to put together an MVP-calibre season.
---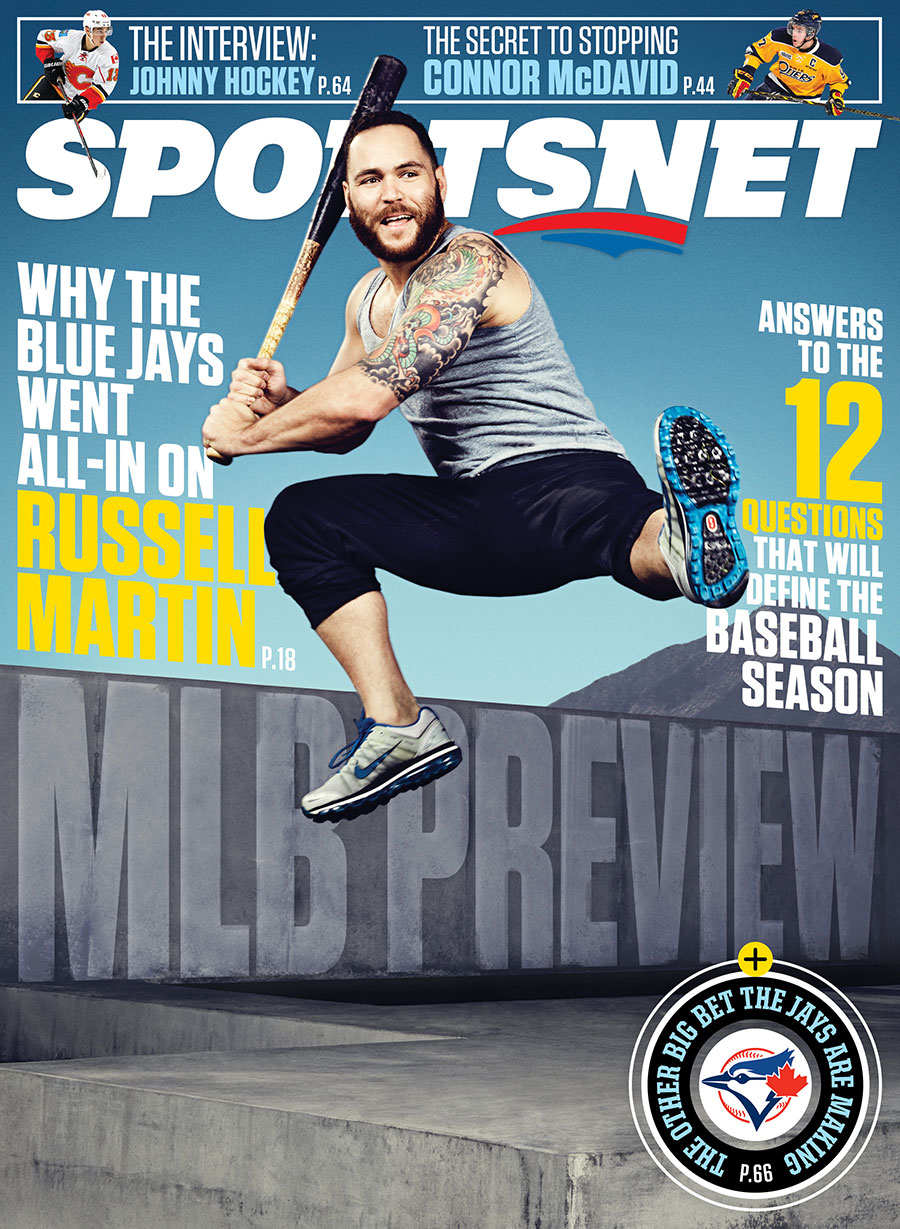 Sportsnet Magazine's MLB Preview: Why the Blue Jays went all in with Russell Martin, and answers to the 12 questions that will define the baseball season. Download it right now on your iOS or Android device, free to Sportsnet ONE subscribers.
---
But make no mistake, the potential hasn't gone anywhere. The three home runs in four post-season games against the eventual World Series champion San Francisco Giants were reminder enough of that last October. Now everything's in place for Harper to break through with a monster year. "He made a huge step in the playoffs," says Washington Nationals manager Matt Williams. "He took that step knowing that when the bright lights are shining, he can do it."
Rival front offices agree. They say Harper's power is unmatched by just about anyone not named Giancarlo Stanton. The 35-home-run potential they see in him comfortably places him among baseball's elite sluggers, especially considering offence is in league-wide decline.
Big-league pitchers and managers won't say it publicly, but their actions confirm that Harper is one of the game's most feared sluggers. The average fastball he saw in 2014 was clocked at 92.9 mph, which tied him for first in all of baseball (min. 300 plate appearances). When you're facing Bryce Harper, you gear up and throw your best stuff.
Even so, he has produced. His career .816 OPS is considerably better than league average, and he has 55 home runs since his debut. In the past 30 years, just four other players have hit more homers through their age-21 seasons. Two of them are Harper's peers: Trout and Stanton. The other two? A couple of guys who went on to hit more than 600 homers: Ken Griffey Jr. and Alex Rodriguez. That's some pretty select company.
But there's a reason Harper isn't yet considered a perennial MVP front-runner: his health. Knee and thumb injuries have limited him to an average of 119 games per season. That Harper played some of his best baseball during the 2014 playoffs should tell the Nationals that he's physically strong entering the 2015 season.
"I think he's ready to take the next step, which is get to the point where he's hitting in the middle of an order and he's shouldering that load and being more of a vocal leader at times," Williams says. "But I just want him to play. If he does that, that speaks for itself."
To this point, Harper's talent has always spoken for itself. It's allowed him to succeed against pitching that's had the advantage of experience in every one of his 1,489 big-league plate appearances. Soon, though, hurlers will lose that edge, and pitches that once looked so fast and foreign will instead look familiar—a scary thought for his National League opposition.