Who has the wildest delivery in baseball? We had a look at the current pitchers with the oddest mechanics.
10. Steve Cishek
Funky sidearm
Seattle Mariners pitcher Steve Cishek employs a subtly funky sidearm delivery that looks even funkier when you watch him in slow motion. The 29-year-old right-hander mostly throws sinkers, and manages a velocity in the low-to-mid 90s on the pitch despite his sidearm technique.
9. Darren O'Day
Submarine pitcher
Baltimore Orioles righty Darren O'Day is one of baseball's few submarine pitchers, releasing the ball underhand. The 33-year-old—who also happens to be Blue Jays right-fielder Jose Bautista's nemesis—developed his pitching style the summer after his freshman year in college.
8. Pat Venditte
Switch pitcher
Pat Venditte is a rare creature: a pitcher who can throw with both his left arm and his right. The 30-year-old switch pitcher is responsible for an eponymous MLB rule: The Pat Venditte Rule states that "A pitcher must indicate visually to the umpire-in-chief, the batter and any runners the hand with which he intends to pitch, which may be done by wearing his glove on the other hand while touching the pitcher's plate."
7. Ross Ohlendorf
Old-timey windup
It's hard to watch Ross Ohlendorf pitch and not hear the sound of some ragtime piano tune clanging in the background. The 33-year-old's windup seems like some kind of throwback: He appears to be almost bowing as he dips down, his arms stretched behind him before he straightens up to release the ball. And it gets weirder: He only applies the appropriate grip to the ball midway through his windup.
6. Ben Rowen
Submarine pitcher
Another submarine pitcher, Ben Rowen's mechanics are more extreme than some pitchers who release the ball underhanded. When you watch him pitch, it's hard not to imagine that Rowen is just throwing the ball into the dirt, yet the 27-year-old has posted a 1.76 ERA in 326.2 innings over 225 games across six minor-league seasons.
---

Download it now: iOS | Android | Windows | Special Offer
---
5. Carter Capps
Hop-step delivery
Marlins right-hander Carter Capps recently underwent Tommy John surgery and will be out for the next year—which is too bad, since his hop-step delivery is something to behold. The question many were left to wonder when Capps first emerged with his technique was whether it was even legal. Capps had some issues with his delivery being ruled illegal while playing in the minors, but he hasn't had any issues with his delivery—which involves a jump forward—while playing in Miami.
4. Javier Lopez
Bizarre sidearm
San Francisco Giants left-hander Javier Lopez is still in the game at age 38, which is a wonder considering that his odd mechanics look like they ought to have ravished his body. The reliever didn't always release the ball in a quirky fashion—he developed the technique while with the Diamondbacks way back in 2002. The delivery seems to work. Last year, in Lopez's 13th MLB season, he posted an ERA of 1.60 across 77 appearances for his club.
3. Brad Ziegler
Submarine pitcher
Yet another submarine pitcher, Ziegler's mechanics are a little more exaggerated and a little more intense than the other sidearm/submarine hurlers on this list. The 36-year-old Arizona Diamondbacks righty started employing his submarine delivery in 2006 while with the Oakland A's. The mechanics are always a work in progress, as Ziegler has always maintained that throwing overhand still feels more natural to him—though his unique delivery makes the reliever tougher for batters to face.
2. Johnny Cueto
Windup-shimmy delivery
How do you describe the shimmy that Johnny Cueto does in his windup? The 30-year-old starter looks like he's grooving to some internal tune as he places his weight on his right leg, does a few wiggles and then releases the ball.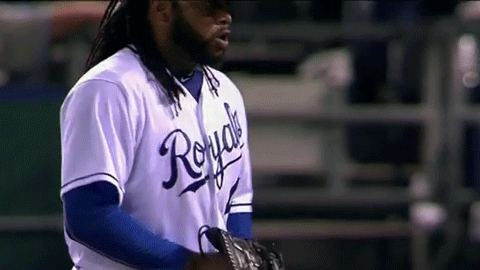 1. Tim Lincecum
Violent full-body windup
There's a reason they call him "The Freak." Tim Lincecum's violent mechanics involve his entire body thrusting forward in a motion that's fluid yet jarring to watch. The 31-year-old righty developed his unique delivery with his dad, Chris, an engineer and former minor-league pitcher.