It's one of the biggest comebacks in NBA Finals history, and a signature performance for a future first-ballot Hall of Famer. And Dwane Casey had a front row seat on the bench to witness it all.
When LeBron James and Chris Bosh joined the Miami Heat in the summer of 2010, they promised a truckload of championships to come with them. And in their first season teamed with Dwyane Wade, the NBA's marquee "Big Three" looked poised to make good on that promise.
No team in the East could put up a fight as the Heat rolled to the 2011 NBA Finals with a 12-3 post-season record. And the same was true of their 2011 Finals opponents, the Dallas Mavericks, who also owned a 12-3 playoff record that spring, where they would face Miami for the second time in five years after losing to Wade and the Heat in 2006.
While the new-look Heat were on the rise, the Mavs roster featured an aging group looking to close out their careers by capturing an elusive title. 32 year-old Dirk Nowitzki was their unequivocal leader and four seasons removed from capturing MVP honours. Dallas' crunch-time lineup also featured 32-year old Shawn Marion, 33 year-old Jason Terry, and 37 year-old Jason Kidd.
After dropping Game 1 92-84 in Miami, the pressure was officially on—-the James-led Heat were not a group you wanted to fall down 2-0 to in a best-of-seven series.
Through three quarters, the Heat were too much for Dallas to handle, as the visiting Mavs found themselves down 15 points.
What transpired next was an epic comeback capped by an iconic and clutch performance from Nowitzki, who had been battling a terrible flu, and one of the most thrilling finishes in Finals history.
Dwane Casey, now head coach of the Toronto Raptors, was an assistant coach with Dallas at the time, and I sat down with him to watch— and relive— Game 2:
Watch it here:
Game 2 Boxscore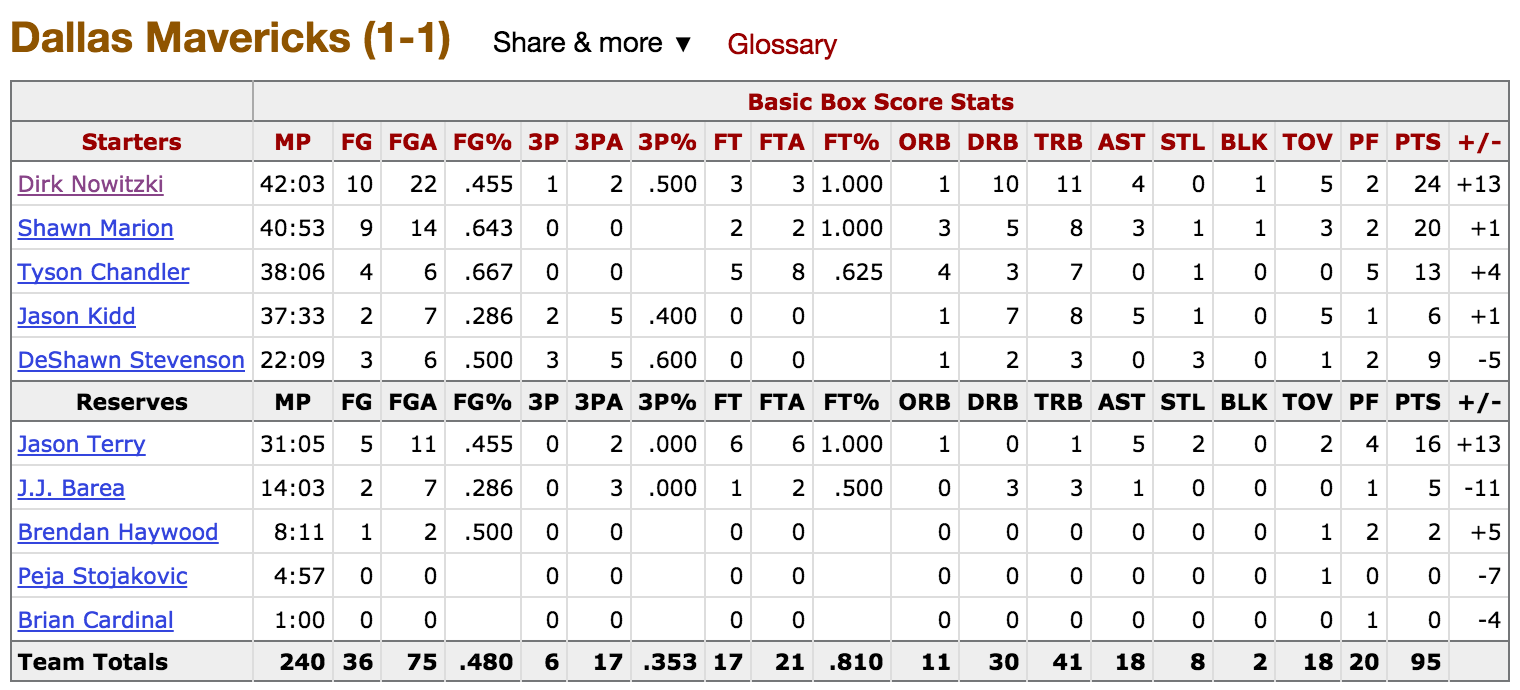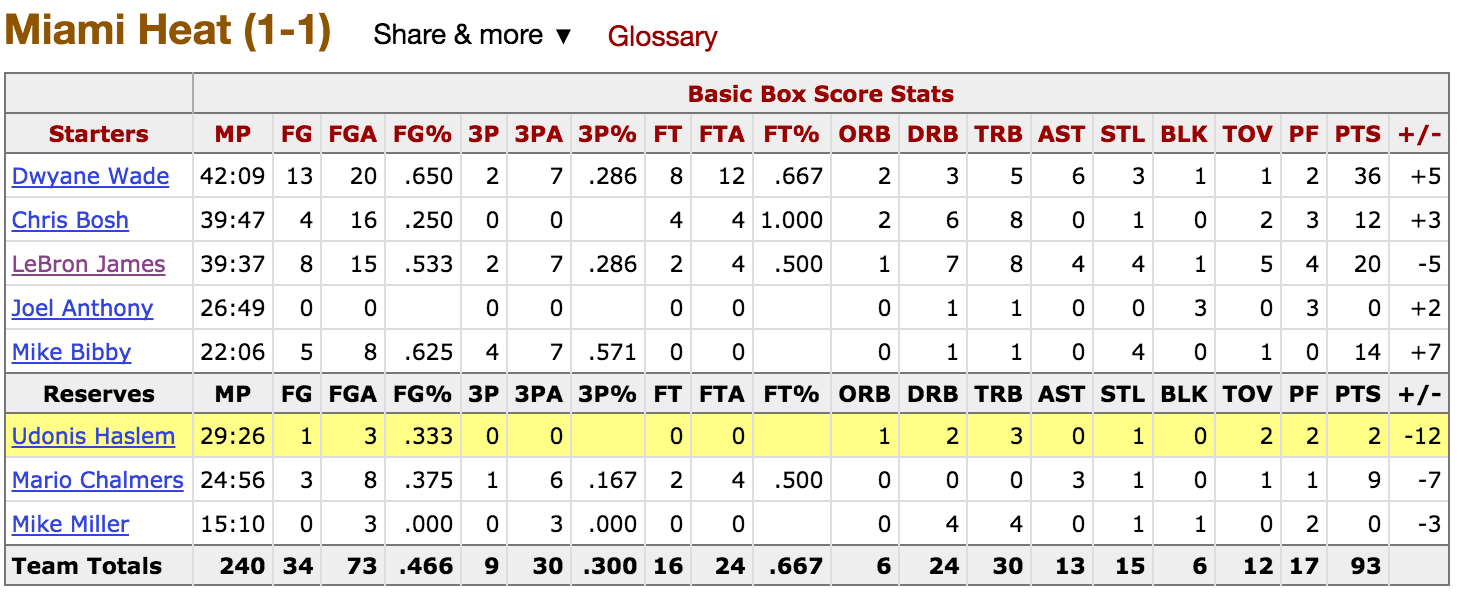 Screenshots via basketballreference.com
If you want to go back "Inside the Huddle," step back in time to the Raptors' first playoff series-clinching performance, Game 5 vs. the New York Knicks in 2001 with former point guard Alvin Williams:
Inside the Huddle with Alvin Williams