A grand total of 63 per cent of the players listed on NHL Central Scouting's final North American rankings play in the CHL. The mid-term rankings were released at the end of January 2017 prior to the Sherwin-Williams Top Prospects game. The final list came out on April 11 and there were some notable jumps up the rankings. Here is a list of the most notable ones based on the top 100 North American players who play in the CHL.
10. Jaret Anderson-Dolan, Spokane Chiefs, Ranked 21st, +19
Anderson-Dolan has a big-league shot and release. He skates well and has enough strength and balance to keep him from getting knocked off pucks. In conversations with scouts during the second half, his name always seemed to be brought up and his latest ranking provides evidence to why. Given the 'C' for Canada at the U-18s speaks volumes about his leadership skills.
9. Jason Robertson, Kingston Frontenacs, Ranked 14th, +20
Robertson accounted for more than 23.5 per cent of Kingston's regular season goals. The playoffs were to be a true measuring stick for him, with opponents knowing how important he is to Kingston's success and their efforts to key in on him. He carried second half momentum into a spectacular playoff run. Opponents focused on preventing his goal-scoring, so he became an apple tree, posting 13 assists. Robertson had a point in all but one of Kingston's playoff games.
8. Jonah Gadjovich, Owen Sound Attack, Ranked 39th, +21
A late bloomer with a late birthday, Gadjovich improved his totals from 14 goals and 24 points one season ago to become a 46-goal scorer with 74 points this season. Point production has been harder to come by in the post-season, but Gadjovich continues to play big minutes. He's got a deadly shot, will go to the net and is not afraid to bring the lunchpail to the job site.
7. Eemeli Rasanen, Kingston Frontenacs, Ranked 32nd, +25
About as raw a project as you will find in this draft, Rasanen didn't start playing hockey until the age of 11. He's big, plays to his size, and has a nasty edge that comes out on occasion. Rasanen is responsive to coaching not just from the staff, but from fellow teammates as well. The 6-foot-6 Finn possesses a big league shot and when he grows into his frame he'll become more agile and adjust better in terms of his stick skills. Patience will be the key in his development, but he does have pro-hockey bloodlines from which to draw.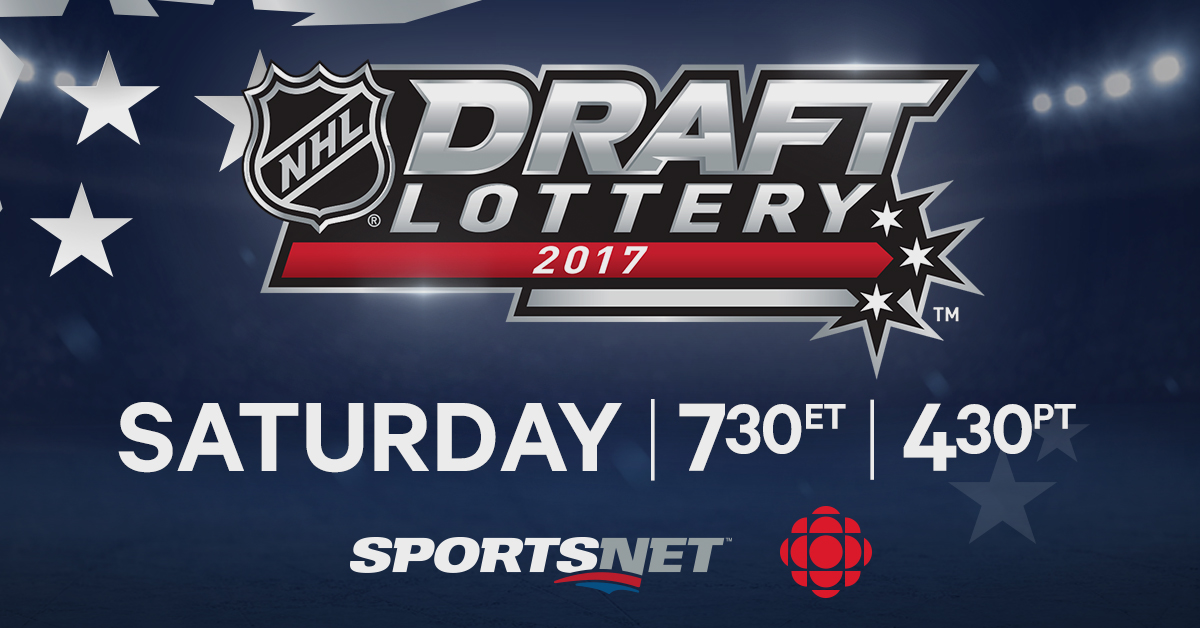 6. Josh Brook, Moose Jaw Warriors, Ranked 49th, +26
The fine-skating and puck-moving defenceman can be a bit risky on occasion, but he made a case for himself as Moose Jaw's top defenceman over the course of the Warriors' seven-game series loss to Swift Current. He played confidently, assertively and put up a point per game to lead all Warriors in playoff scoring. He's put his game into perspective over the past year and looks like the prototypical new-age NHL defenceman.
5. Dmitri Samorukov, Guelph Storm, Ranked 69th, +53
Great things were expected of Samorukov when he was picked second overall in the 2016 CHL Import Draft. Playing on a rebuilding Guelph team, Samorukov was thrown into the fire, competing nightly in the toughest division in all the CHL. He showed durability, missing just one regular season game, and that's important to note as he brings a physical element. Not afraid to support the rush or shoot the puck, there is some offensive upside to his game. He's much more fluid skating backward than forward, but that is a skill he will continue to develop. Having participated for Russia on several occasions, his best international performance was his latest one, winning bronze for Russia at the world U-18s.
4. Scott Walford, Victoria Royals, Ranked 90th, +63
Walford was on a steep development curve as he was limited to just 36 games in 2015-16. As the 2016-17 season progressed and injuries to veteran Royals defencemen mounted, Walford was leaned on to deliver big and high-leverage minutes for Victoria. His pro mentality allowed him to handle those minutes and flourish, improving on a daily basis. His work ethic is clearly evident on and off the ice. He's coachable, has a good shot, skates well and has high desire to become an NHL player. It's telling that he wore a letter for coach Dave Lowry in his 17-year-old season.
3. Tyler Steenbergen, Swift Current Broncos, Ranked 70th, +68
Steenbergen became the centrepiece of Swift Current's offence, improving from 20 to 51 goals this season over last, enough to share the WHL lead. He performed well in the playoffs as Swift Current's second-leading scorer with 14 points in 14 games. The speedy pivot edges well and is a threat both on the rush and in front of the net. He comes off the wall well with a lightning quick release. According to Broncos head coach Manny Viveiros, Steenbergen earned everything he got during the 2016-17 season. At 19, the once-passed-over Steenbergen is re-entering the draft and those kind of players have been trending up over the past three or so years.
2. Vladislav Yeryomenko, Calgary Hitmen, Ranked 95th, +104
The smallish, puck-moving defenceman helped Belarus move from the D1 group into the top grouping for the 2018 world juniors. He also just competed for his country with his peers, leading all Belarus defencemen in scoring with four points at the U-18s, where he also wore a letter. Adjusting to play in North America seemed to be easy in the pre-season for Yeryomenko, but things got more difficult as the regular season wore on. Upon returning from the Division 1 world juniors, Yeryomenko's game took off. He's gone from being on the fringe of the draft list to being in the mix as a mid-round pick.
1. Kirill Maksimov, Niagara Ice Dogs, Ranked 66th, +119
It's been a wild ride for the Moscow native who left Russia to play his minor hockey in the Greater Toronto Area. As a result, he was taken by Saginaw in the second round of the 2015 OHL Priority Selection before being moved to Niagara. Add to that the stress of playing as an underager in the 2016 U-18s due to the Russian doping scandal and Maksimov has faced more adversity than most in this draft class. He finished the regular season with 10 points in his last seven games before scoring in each of Niagara's four playoff games against Peterborough. He added three more at the U-18s, helping Russia to a bronze medal.