TORONTO – He's heard all the chatter about how good he is right now and how much better he's projected to become.
It's something that's hard for Alexis Lafreniere to ignore when he's already being touted as a future first overall NHL Draft pick – not for this year, or even next, but in 2020.
There are even endless comparisons to Sidney Crosby, who shares the distinction of being a No. 1 pick by the QMJHL's Rimouski Oceanic.
"A lot," Lafreniere said when asked how often he hears is name in the same sentence as the Pittsburgh Penguins captain, "but I try to (disregard them). Eighty-seven is another player. He's the best in the world. I try to do my job – what I do good."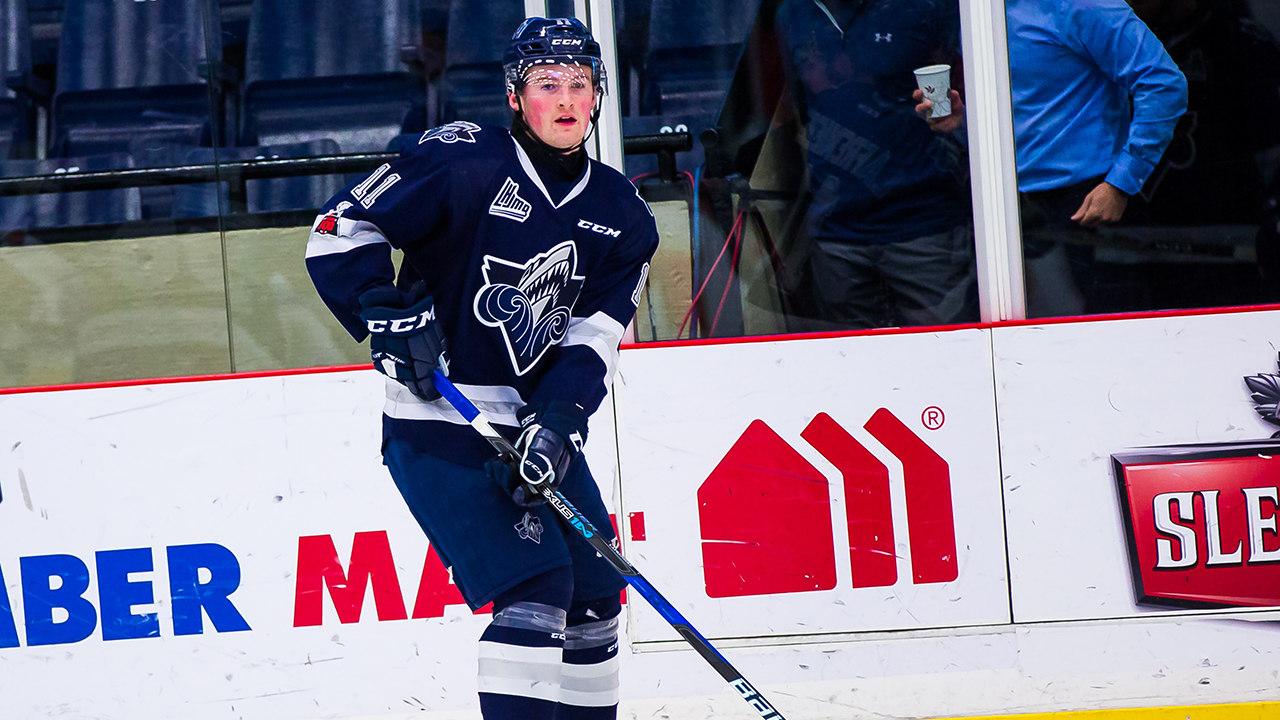 Lafreniere was the youngest but highest-scoring player at Canada's world under-18 championship training camp last week. Canada's tournament begins Thursday in Russia against the powerful Americans.
Hockey Canada waited until the second round of the CHL playoffs were complete before setting a roster for the opener, and only 2000-born players were being assured of selection. However, coach Don Hay said Lafreniere impressed early in camp and added he wouldn't hesitate to give roster spots to younger players if they're deserving.
Lafreniere then went out and netted a goal and added an assist in Canada's first pre-tournament game, a 5-0 win over Slovakia on Sunday. He scored again in the final tune-up match, a 3-2 victory over Finland on Monday, to secure his place on the team.
His track record shouldn't have left any doubt anyway.
Lafreniere was drafted first overall by Rimouski in 2017 after an 83-point effort with his hometown midget AAA Saint-Eustache Vikings. In his rookie QMJHL season he scored 42 goals as a 16-year-old — something no 'Q' player had done since Crosby.
Lafreniere also recorded 80 points with the Oceanic, becoming just the second person to reach that mark at his age since Crosby earned 135 points in 2003-04. (The other player is Angelo Esposito, an eventual Penguins first-rounder, who had 98 points for the Quebec Remparts in 2005-06.)
"I knew there was a lot of hype around him," said goaltender Colten Ellis, a teammate on both Rimouski and Team Canada. "He's fulfilled everything I thought he'd be."
[snippet id=3700369]
So, it's not surprising Lafreniere is being mentioned in the same breath as Crosby, especially given the Rimouski connection.
Canadian assistant coach Daniel Renaud isn't crazy about the references to the future Hall of Famer. But as the head coach of the rival Shawinigan Cataractes, Renaud knows full well the six-foot-one, 184-pound winger is a "dominant player."
"He's who he is. He's Lafreniere," Renaud said. "He's gonna evolve into himself. It's not fair to compare him to anybody right at this point in time. He's just 16. But as a 16-year-old player, he was something to see this year. I'm really excited to have the chance to coach him.
"This year, every time we got a chance to play him, he made us pay the price big time. He got a couple points each and every night."
Defending against Lafreniere requires the attention of every player on the ice, Renaud added.
Matching him one-on-one is a losing battle. When he does break through to get an unfettered chance, it's a frightening proposition for the man in net.
[snippet id=3637277]
"You never know what he's going to do," Ellis said. "He's got a lot of tricks up his sleeve. It's definitely a challenge every time he comes down on ya.
"He likes to do a little pump fake and go backhand, forehand, low blocker. He gets me with that quite a bit (in practice). But you can never cheat for it because, once he sees you cheating, he'll just change it up and make you look stupid. He's hard to read. He's an awesome player."
Lafreniere is quick to defer credit for his success to his coaches and teammates, particularly his over-age centreman and former Philadelphia Flyers prospect Samuel Dove-McFalls.
Lafreniere's goal and point totals ranked second in QMJHL rookie scoring. The player ahead of him by two in each category was Halifax Mooseheads winger Filip Zadina – a projected top-five pick in the 2018 NHL Draft who's two years older.
It seems like Lafreniere has taken a good first step towards the 2020 draft.
"Two years is a long time away. He can definitely handle it," Ellis said. "He's got a great mindset. He's dealt with the pressure all year."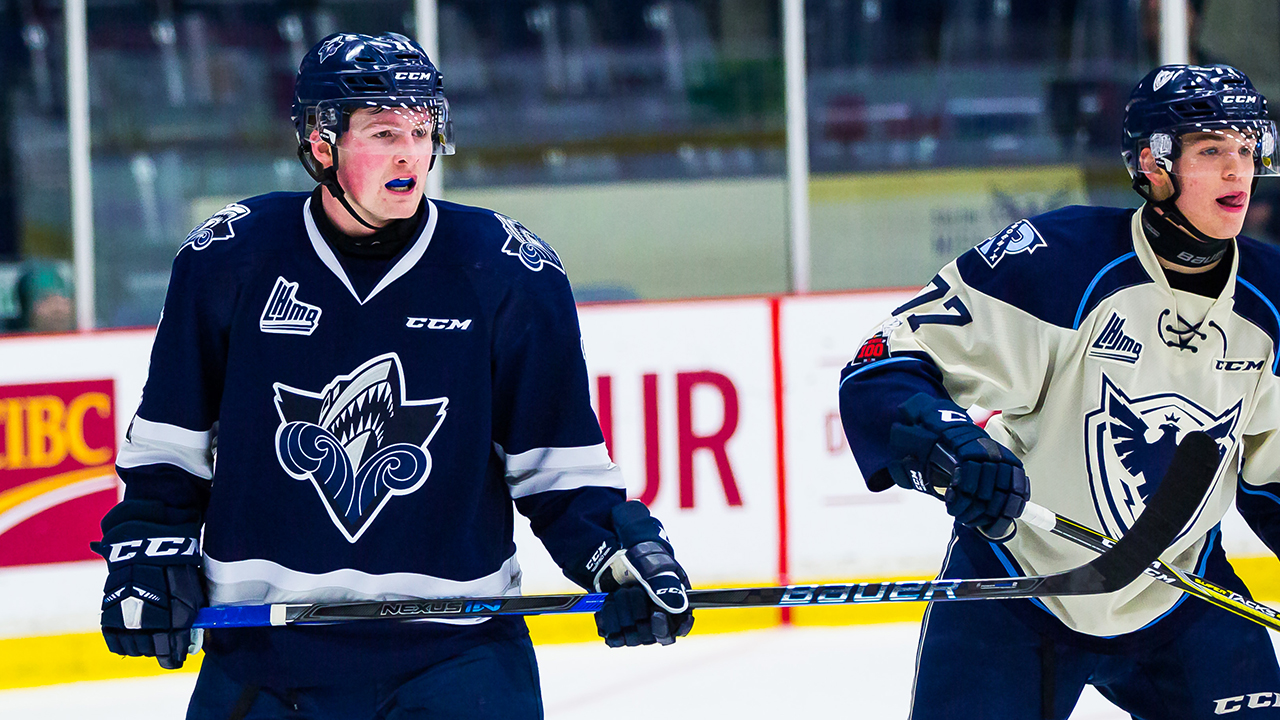 There are areas in which Lafreniere can improve. Skating, shooting, and developing a consistent work ethic come to mind for Renaud.
His hockey sense, however, needs little tweaking.
"He sees everything on the ice, with and without the puck," Renaud said. "When he has the puck, he can see open players that normally no one would be able to see. Without the puck, he's able to find that free ice, open space, and get open and create offence out of nothing.
"You think you're in full control and, bang, he sees something, and they have a pretty good scoring chance out of it."
Sounds like No. 87, doesn't it?
"It's nice, but I think Crosby's on another level," Lafreniere said. "He's already winning Cups and gold medals. I just try to do my stuff. That will be good."
[relatedlinks]