Of all the things rising Ottawa Senators prospect Alex Formenton is becoming known for, tenacity, fearlessness and a scorer's shot are at or near the top of the list.
In honing those attributes, Formenton can thank Wendel Clark, the former Toronto Maple Leafs great who coached him in minor hockey, as well as being a mentor and family friend.
"Wendel helped me out a lot on the ice when I was younger," said Formenton, an 18-year-old with the OHL's London Knights. "He taught me where to shoot on a goalie and taught us the tips that helped him be successful in the NHL.
"Part of my grit comes from him, seeing how successful he was being gritty. Just get to the net and the dirty areas and the goals will come."
Join Jeff Marek and Sam Cosentino for all the CHL and NHL prospect talk you can handle.
Clark coached Formenton – and son, Kody, an Ottawa 67's forward and 2018 NHL Draft prospect – in atom, peewee and bantam hockey with the Toronto Young Nationals. With those teachings and a late growth spurt, the six-foot-two, 175-pound winger's stock has skyrocketed.
Formenton's latest achievement is being asked to play in the OHL portion of the Canada-Russia Series, beginning Thursday on Sportsnet – a final big audition before Hockey Canada announces its world junior selection camp roster.
"I just tried to give him a heads up for scoring chances and shooting the puck earlier and making decisions quicker," said Clark. "He was always a very good student of the game."
That Clark's pupil made the Canada-Russia Series roster was no surprise because Formenton made the Ottawa Senators out of training camp and appeared in one game before being sent back to the Knights.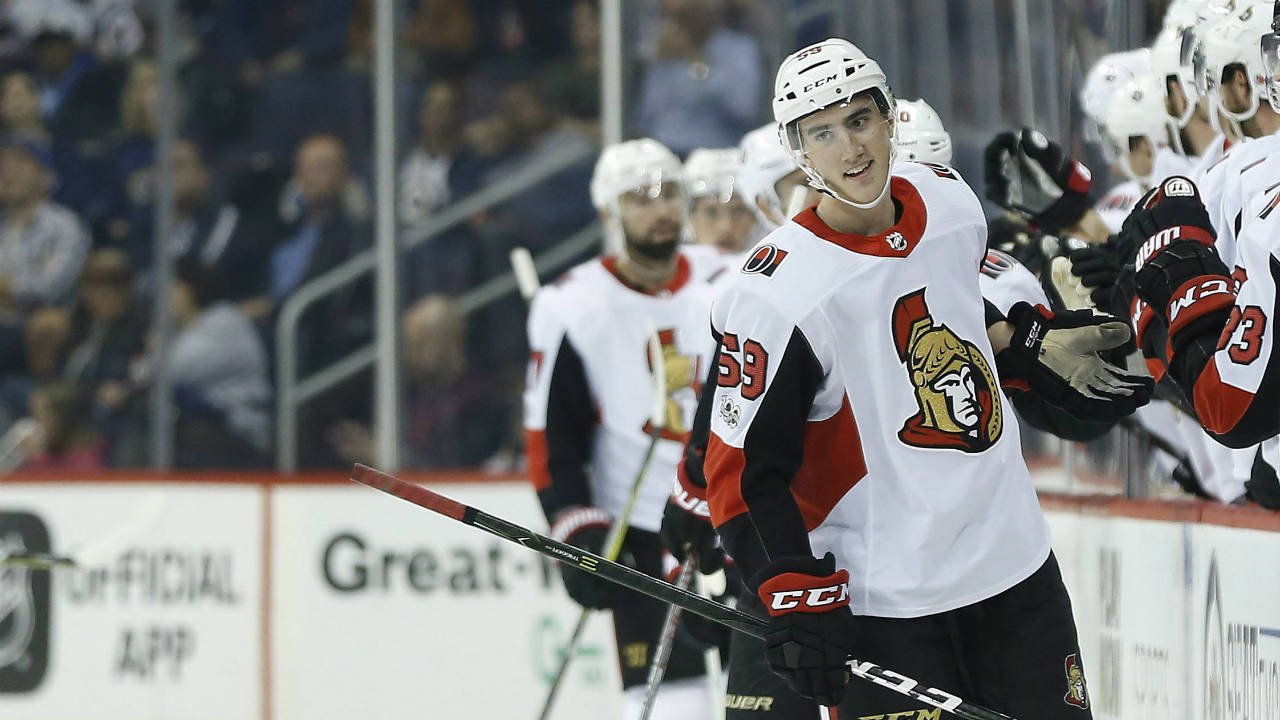 The fact he earned a spot on the Senators roster out of training camp was an eyebrow-raising promotion, considering he was picked in the second round (47th overall) of the NHL Draft this past June.
More startling still is how Formenton has emerged as a legitimate prospect so quickly after he was an 11th-round OHL draft pick in 2015 when there were concerns about size – barely five foot seven and 120 pounds.
"He always had the skill and the grit and the tenacity to play," said Clark. "He could always skate. He was just a little guy. He wasn't anything how he played the game."
Exhibit A of Clark's mentorship came early in the 2015-16 season.
The Knights, loaded up front with the likes of Mitch Marner, Matthew Tkachuk and Christian Dvorak, had no room for the slight forward in their lineup. Formenton figured he should keep his NCAA options open.
So, he planned to spend his first year out of minor hockey in Junior A with the OJHL's Aurora Tigers. He instantly impressed Jim Thomson, the team's president and then-GM.
"Training camp started and I remember Alex took one of our big, tough '97s (born players) into the boards physically to where he had a beef with this defenceman. I'm going, 'This kid's all in,'" said Thomson, a former NHLer. "This kid was fearless. He was fast. He was good. But that was the thing that really made me pay attention to him."
The Tigers decided to keep him, which was a big commitment because 16-year-olds in that league have to play an average of three shifts a period.
Formenton used his speed and smarts to blow by bigger defencemen and recorded 13 goals and 26 points in 54 games. He didn't see many minutes on the first power play unit, but was a fixture on the penalty kill.
While in Aurora, he continued to receive tips from Clark, who frequented Tigers games. Thomson said Clark deserves a ton of credit for instilling what he calls an "every-dayer mentality."
"Alex took those tools and ran with it," said Thomson.
Formenton joined the Knights after Aurora's season ended. He practised with the eventual Memorial Cup champions throughout their playoff run, allowing him to gain some extra confidence heading into his OHL rookie campaign.
Like the previous year in Aurora, he brought an explosive skating stride and penalty-killing skills to the mix last season as an OHL rookie. Formenton had 16 goals and 34 points in 65 games and fulfilled the ideal visions the Knights had when they drafted him.
"When you see a smaller player with speed and hockey sense, they don't play like they're that size," said Knights GM Rob Simpson. "That was going to give him a chance to play regardless of whether he grew or not." 
The Knights sorely missed Formenton when he was with the Senators in September and early October. They went 1-8-1 without him, but are 5-1-1 since his return. He has a goal and eight points in seven games.
And now, Formenton is on track to earn a spot on the Canadian world junior squad.
"It's always special when you get the chance to wear the Canada flag on your jersey," said Formenton. "I've never had the opportunity to do that yet. Hopefully, I can go in and make the team."
Added Simpson: "You can put him on the first line and he's going to bring speed and make plays. You can put him on the third line and he's going to get to the net and be good on the forecheck. There are a lot of different spots that he can be put in. That's why he stuck around with Ottawa for as long as he did, too, because he's such a versatile player."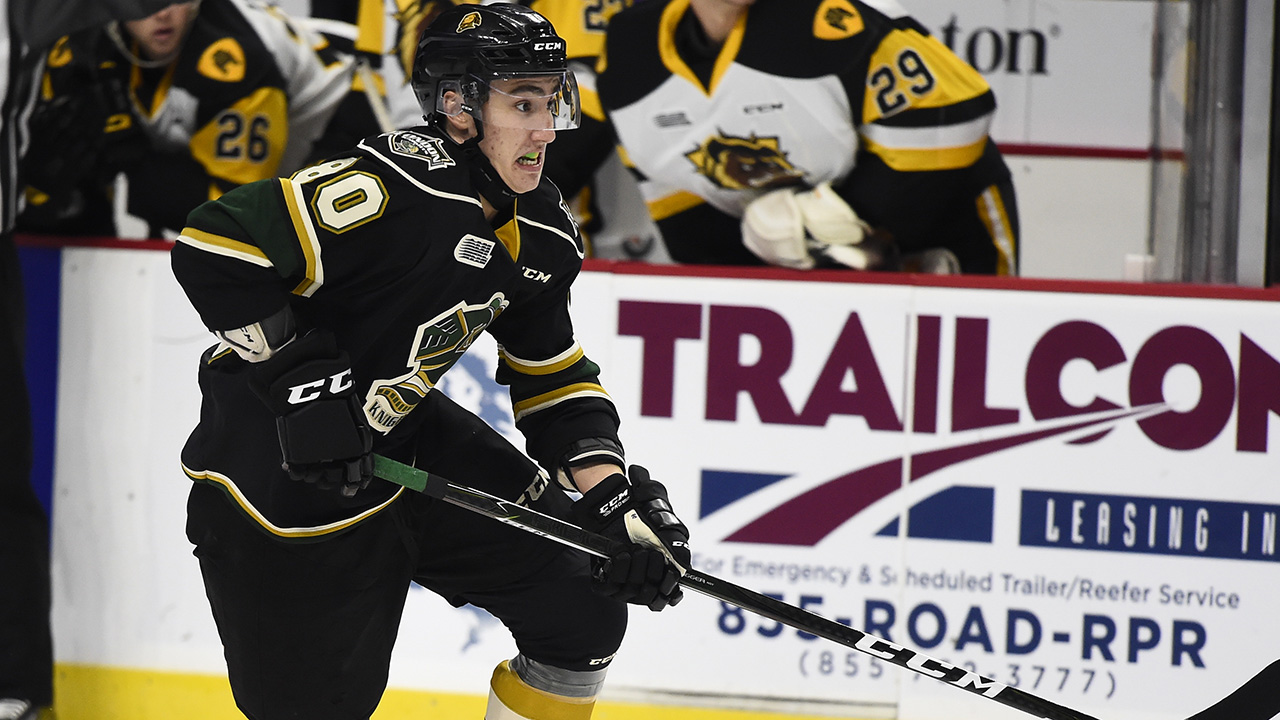 Getting into a game with the Senators so quickly after being drafted means his NHL career is certainly on the right track, too.
Not even Thomson, an ardent supporter who compares Formenton to new Senator Matt Duchene, could have foreseen that fast rise two years ago.
"I'm not saying he wasn't going to do it. But at 16 with our team, you didn't sit there and go, 'Oh my gosh. In two years from now he's going to be in Ottawa,'" said Thomson.
"It was one of those situations where his hard work just couldn't stop his development. That's why he'll end up being a top-six forward in the NHL."
If that projection does come to fruition, it's good news for Formenton and the Sens – and less so for Clark and the Leafs, a provincial and divisional rival.
Naturally, Clark, the former Toronto captain and current community representative, doesn't mind that inconvenience as long as his former player succeeds.
"He went to a good spot for a forward to go to with the Senators needing talented forwards," said Clark. "Alex forced their hand in forcing them to give him a longer look maybe because of how hard he plays, how well he skates and he thinks the game well.
"He's made great strides in a year and a half with growing. All the other parts of his game were there. He just had to grow into himself."