The WHL final is still a series away, but we already know the Ed Chynoweth Cup will be awarded to a team that either hasn't won it before or has gone a generation since its last victory.
The Everett Silvertips have been to the playoffs in each of their 15 years of existence. Their best effort is a trip to the final in their inaugural campaign. This may be their best chance since they were the Western Conference's best team and cruised through the first two rounds.
Standing in their way, however, are the Tri-City Americans. They're the only team that has played fewer games than the Silvertips' 10. The Americans required the minimum eight contests to get where they are. A first championship is also their objective. A 2010 final berth is their best result since moving to Washington from New Westminster, B.C., in 1988.
Out East, two upsets – at least in terms of points in the standings – allowed the Swift Current Broncos and Lethbridge Hurricanes to reach the final four. Interestingly enough, these two teams hooked up on a blockbuster trade earlier this season that saw goaltenders Stuart Skinner and Logan Flodell moved and signalled Swift Current's all-in approach and Lethbridge's willingness to retool.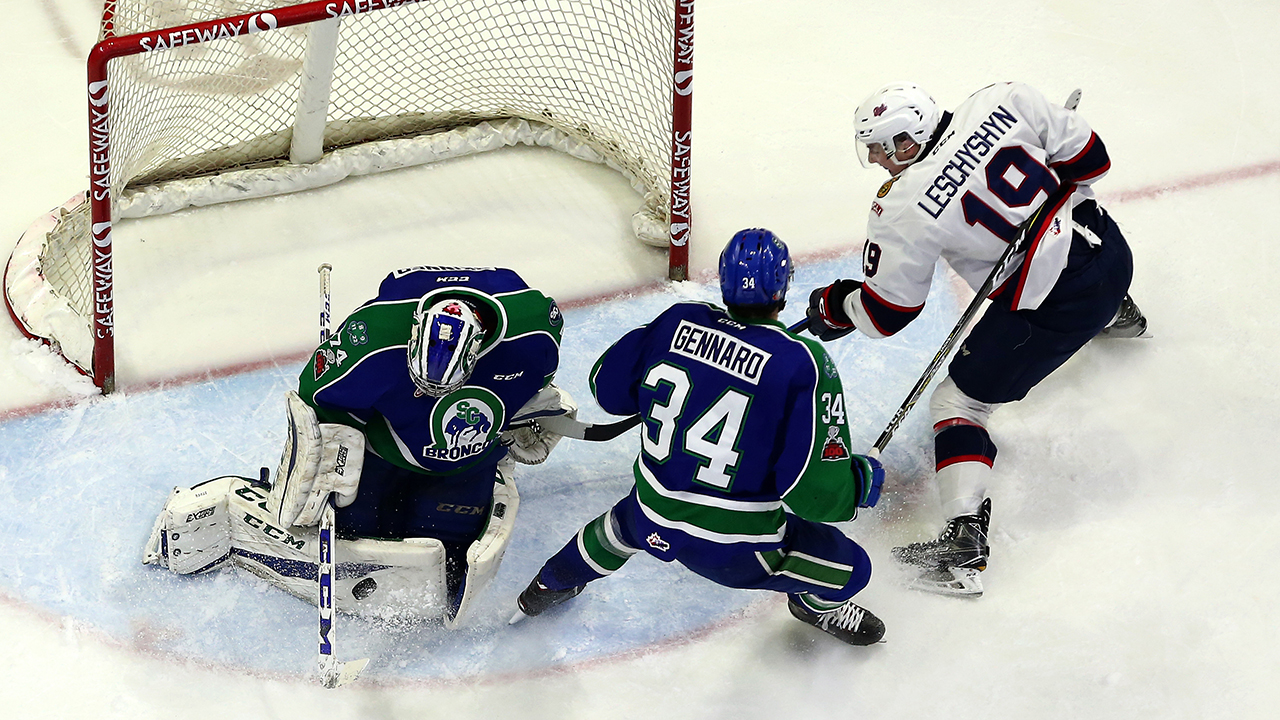 Now, several former friends are heated foes for this critical matchup.
The Hurricanes haven't won the title since 1997 or appeared in the final since 2008. They did reach this point last year – before losing to Regina – but they did so with much higher expectations.
The Broncos, meanwhile, represent Saskatchewan's last champion – but that was a quarter century ago in 1993. They haven't made it this far since 2001.
Something's gotta give here. It's just a matter of what or how. And we'll start to see that unfold as the series begin on Friday.
Western Conference
(U.S. Division 1) Everett Silvertips vs. (Wild Card 1) Tri-City Americans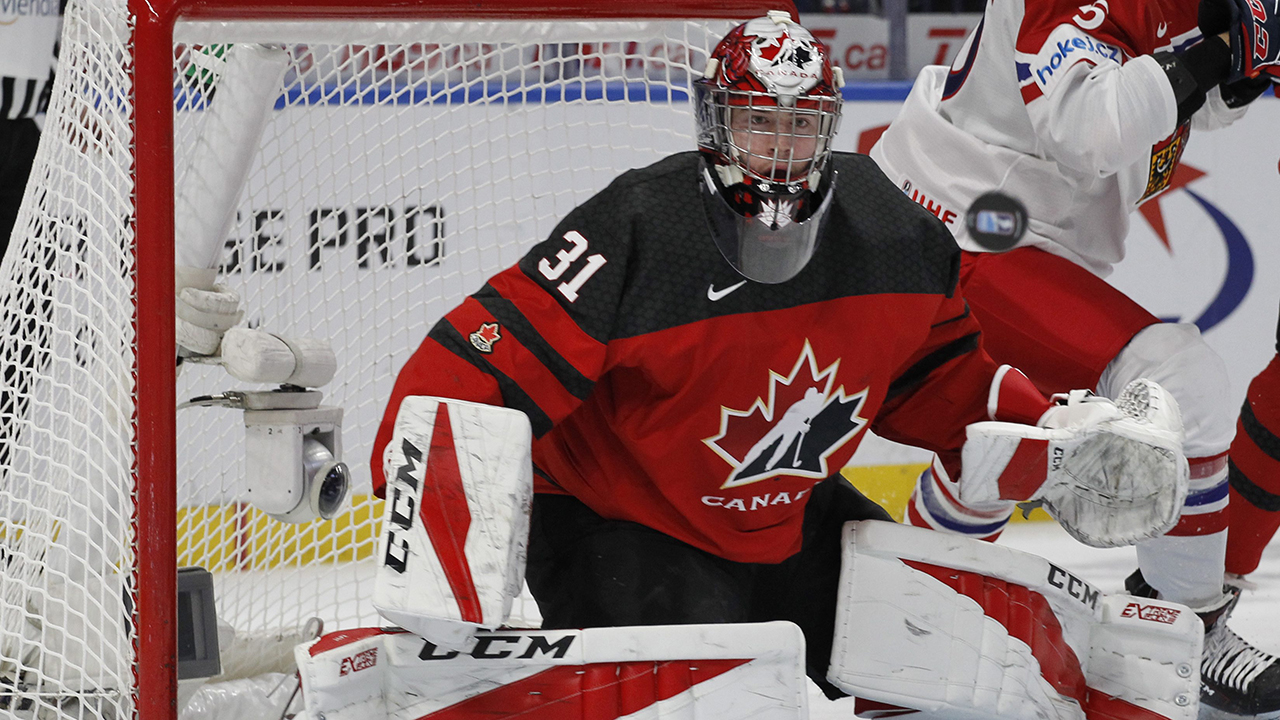 Regular-season series: Everett 5-2-1.
Last playoff matchup: The Americans swept the Silvertips in the 2012 Western Conference quarterfinal series.
Draft-eligible players (from NHL Central Scouting's final rankings for North American skaters and goalies)
Everett: D Wyatte Wylie (71), RW Riley Sutter (80), C Connor Dewar (117).
Tri-City: C Tyler Madden (39), LW Isaac Johnson (140).
Player to watch:
Everett: Dewar — With all due respect to Canadian world junior gold medallist Carter Hart, we know what to expect from him. To the surprise of no one, the superstar goaltending prospect has the lowest goal-against average (1.92) and the highest save percentage (.944) in the WHL playoffs. It's no wonder the Silvertips are 8-2 this spring. But Dewar has taken his game to the next level after leading Everett with 38 goals and averaging a point-per-game during regular season. Dewar is one of four Silvertips to record at least a point per contest on this run (13 points in 10 games). After going undrafted last year and not being ranked in January, the five-foot-10, 175-pound centre has finally garnered some attention from NHL Central Scouting.
Tri-City: D Jake Bean — The Americans have been a buzzsaw in the playoffs thanks to a cast that includes over-age goaltender Patrick Dea and forwards Morgan Geekie and Michael Rasmussen, who sit second and third in scoring with 24 points apiece. But not to be forgotten is Bean. The Americans won the sweepstakes to acquire Bean from the Calgary Hitmen at the deadline and the 2016 Carolina Hurricanes first-rounder hasn't disappointed. His 14 points are tied with world junior teammate Kale Clague for tops among blueliners, but Bean accomplished the feat in almost half as many games. The Americans will need as many offensive contributions as possible against Hart.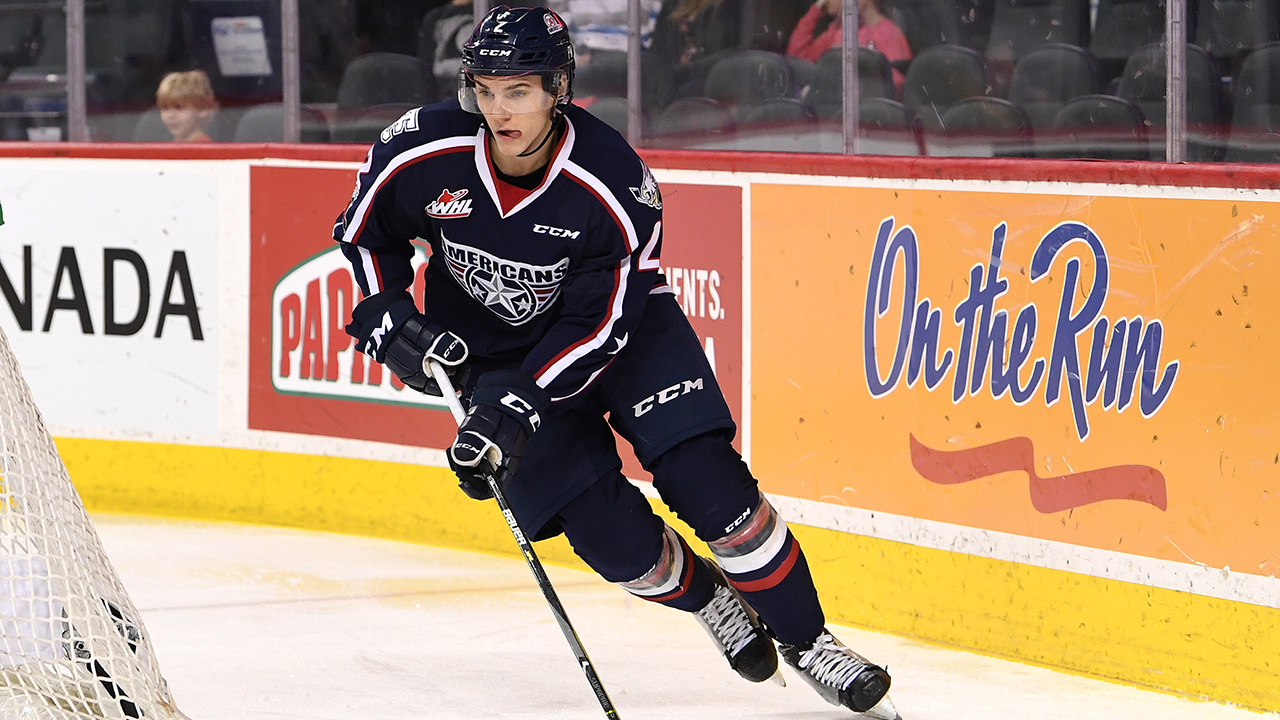 How they match up:
The Silvertips were the WHL's stingiest team, allowing just 167 goals all season. With Hart in net, they've been just as tough to crack in the playoffs. They also boast the only player in the series to record 100 points in the regular season. That man, Patrick Bajkov, signed with the Florida Panthers in March.
The flip side is the Americans have literally been unbeatable in the post-season. They upset Kelowna in the first round before having to start on the road in Round 2 against Victoria, despite having the edge in points. As a potential bonus, Americans coach Marty Williamson told local reporters earlier this week that offensive defenceman and Calgary Flames prospect Juuso Valimaki is on track to return to the lineup for the start of the series. Valimaki missed the Ams' last two games due to injury.
Eastern Conference
(East Division 2) Swift Current Broncos vs. (Central Division 1) Lethbridge Hurricanes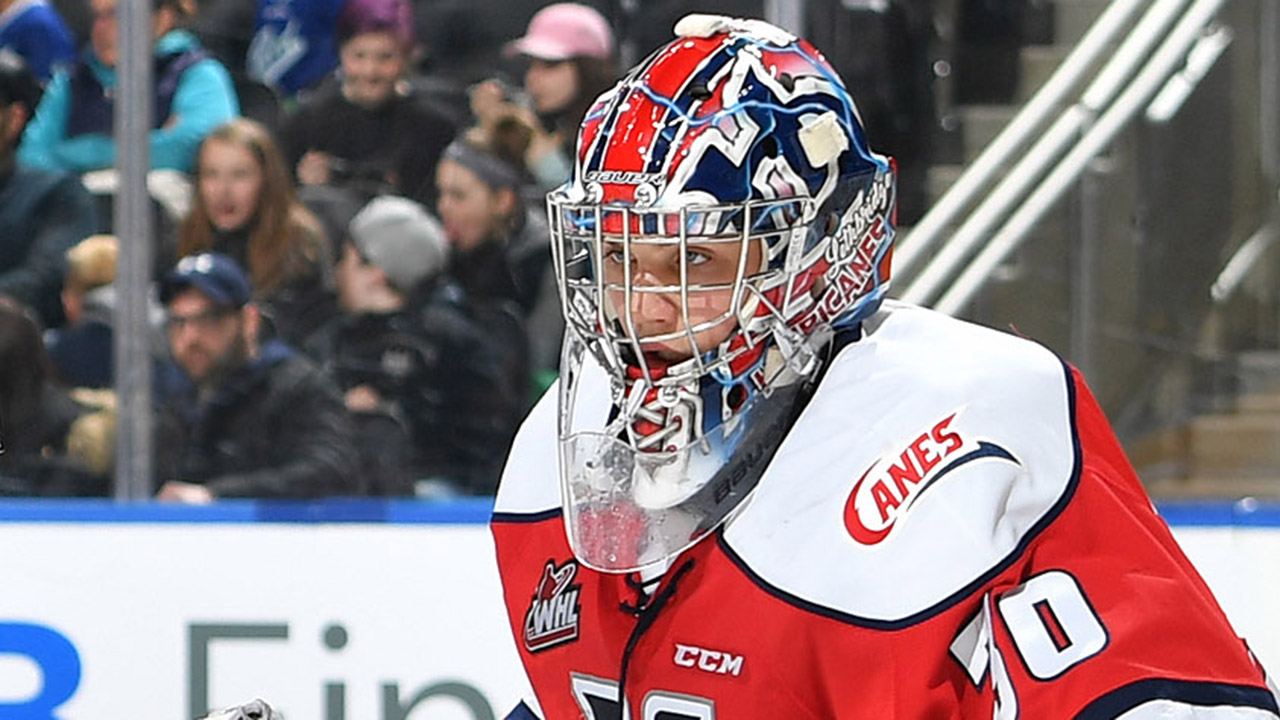 Regular-season series: Swift Current 3-1.
Last playoff matchup: Never in their current iterations. However, the Calgary Wranglers (Lethbridge Hurricanes) defeated the Lethbridge Broncos (Swift Current) 3-1 in the Eastern Conference's opening round in 1985.
Draft-eligible players (from NHL Central Scouting's final rankings for North American skaters and goalies)
Swift Current: D Artyom Minulin (186), G Joel Hofer (7).
Lethbridge: D Calen Addison (30).
Player to watch
Swift Current: G Stuart Skinner — The Moose Jaw Warriors were the best team in the WHL from the start of the regular season until its finish. Skinner shut them out three times in Moose Jaw during the East Division championship series. The Edmonton Oilers prospect has been full marks in the post-season, leading all netminders with four shutouts and posting a 2.07 goals-against average and .934 save percentage. But now the Broncos are the favourite in this 2-vs.-11 matchup, so the pressure's on Skinner to come up big against his former team.
Lethbridge: G Logan Flodell — The Broncos were one of the WHL's best teams heading into the trade deadline and Flodell did his part with a .913 save percentage and 24 wins in 35 games played. Yet, he was dealt to the Hurricanes so the Broncos could get Skinner. Now, Flodell was caught in a numbers game since the Broncos acquired fellow overager Giorgio Estephan and teams can only carry three. Still, you'd have to think Flodell is eager to stick it to his former club.
How they match up:
Hurricanes GM Peter Anholt comes into this series looking like a genius. With the Central by far the weaker division in the Eastern Conference, Anholt decided to sell at the deadline while staying competitive. Although he moved Stuart and Estephan to the Broncos, he obtained Flodell and managed to reach the conference final. He did that while getting a first-, third-, and conditional second-round pick in return.
While Anholt can take a bow, there's no question the Broncos have the edge here. In addition to the two prominent former Lethbridge players, Swift Current's roster includes three of the WHL's top scorers in Glenn Gawdin, Aleksi Heponiemi, and Tyler Steenbergen. And they have 20, 18, and 18 points, respectively, this post-season. (Although Heponiemi has yet to find the back of the net.) Throw in Matteo Gennaro, another in-season trade acquisition from Calgary, and the Broncos have plenty of firepower to contend with.