Every year, there are plenty of arguments about who is and isn't named to the NHL All-Star Game.
With that in mind, we thought we'd try selecting teams using a statistical basis, shooting for the most possible fun.
The rules are pretty simple. In order to get the best quality game, you want players who generate tons of offence and play a fast transition game, so we will ignore defensive play entirely.
Fan-voted captains are automatically in the game, injured players are out, and every team needs to have at least one representative.
We'll go division-by-division using even-strength statistics, covering the Eastern Conference today and the Western Conference on Thursday in order to pick the best possible 2016-17 NHL All-Star teams.
METROPOLITAN DIVISION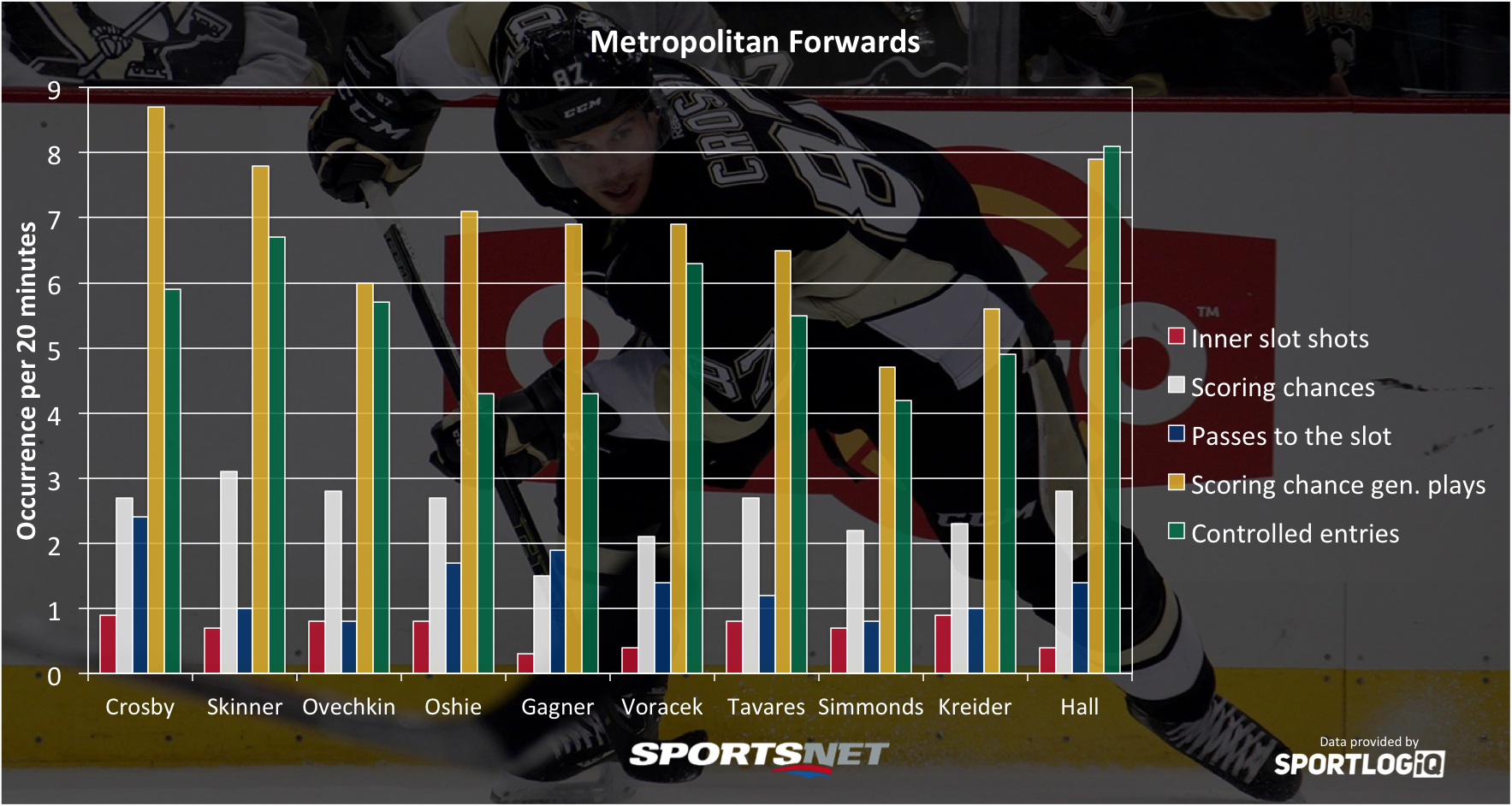 Crosby automatically makes the team as the voted-in captain, but filling the other five forward spots is a question of balance.
Because 3-on-3 play can turn so quickly, it makes sense to value speed even more than usual. Ideally, you want a play-maker and scorer on each line, so alongside Crosby, we'll take Jakub Voracek and Taylor Hall to drive play and set things up.
In terms of finishers, you have to take Alex Ovechkin, and Jeff Skinner currently leads the Eastern Conference in scoring chances so he deserves to be there too.
Last (but certainly not least) is John Tavares, the lone bright spot in a depressing season for the New York Islanders.
—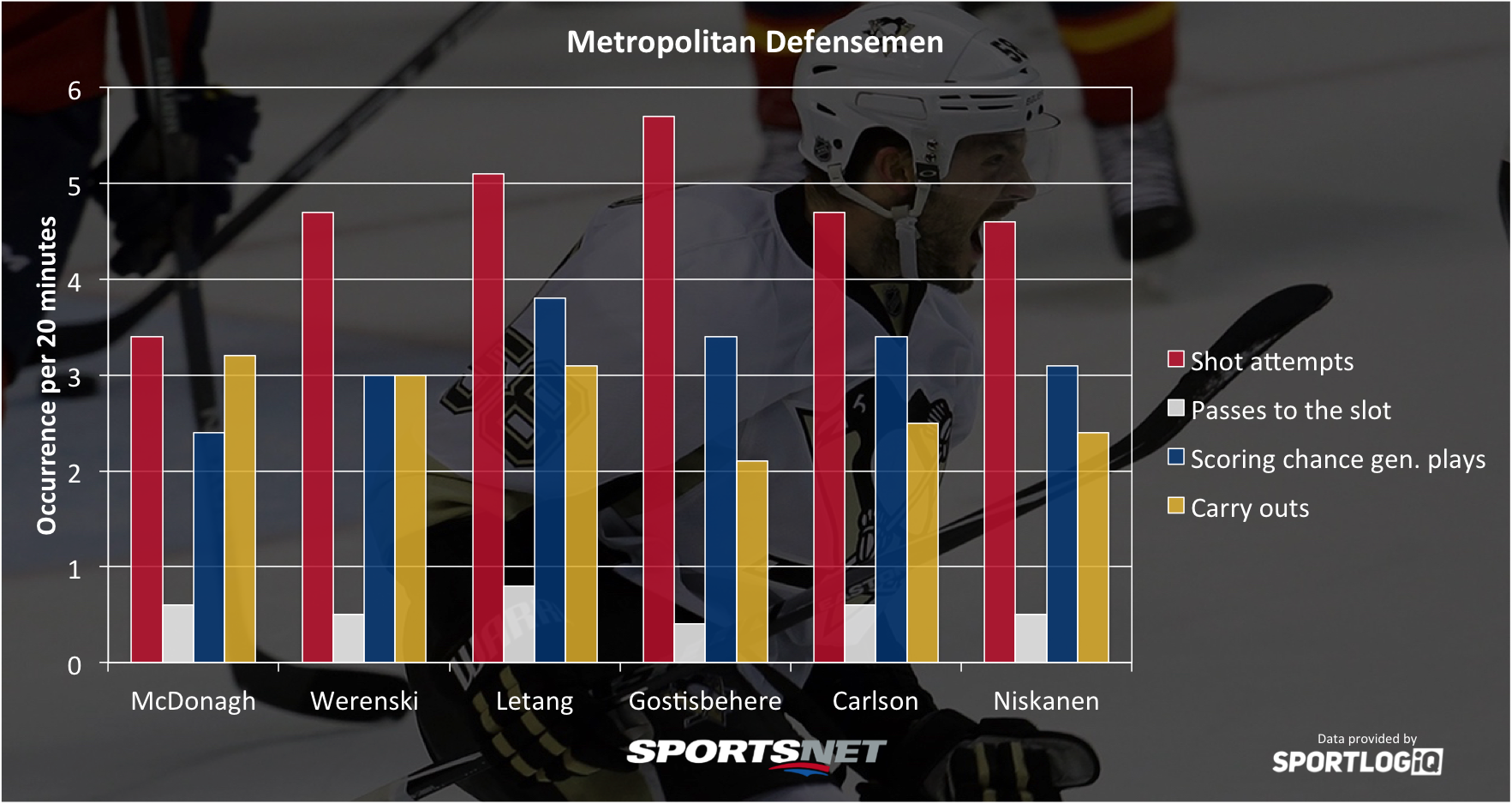 On defence, there's a big question mark with Kris Letang injured, but he hasn't been ruled out yet so we'll count him in. The same goes for John Carlson, who is currently day-to-day.
If healthy, Letang is definitely in, as he is the most dangerous offensive player in this group.
Ryan McDonagh is almost in by default because the Rangers need a representative, but his puck-rushing ability adds value too, since he can take advantage of the open space at 3-on-3 to set up his forwards through the neutral zone.
Lastly, we'll go with Zachary Werenski to round out this group—not just because he's been outstanding, but also because I want to see how he handles this big event. He's a budding star, and this could be his chance to show it.
In terms of goaltending, the decision here is pretty easy—you've got to take Sergei Bobrovsky and Braden Holtby. They're currently second and third, respectively, in save percentage in the NHL among starters.
How can you beat that?
—
ATLANTIC DIVISION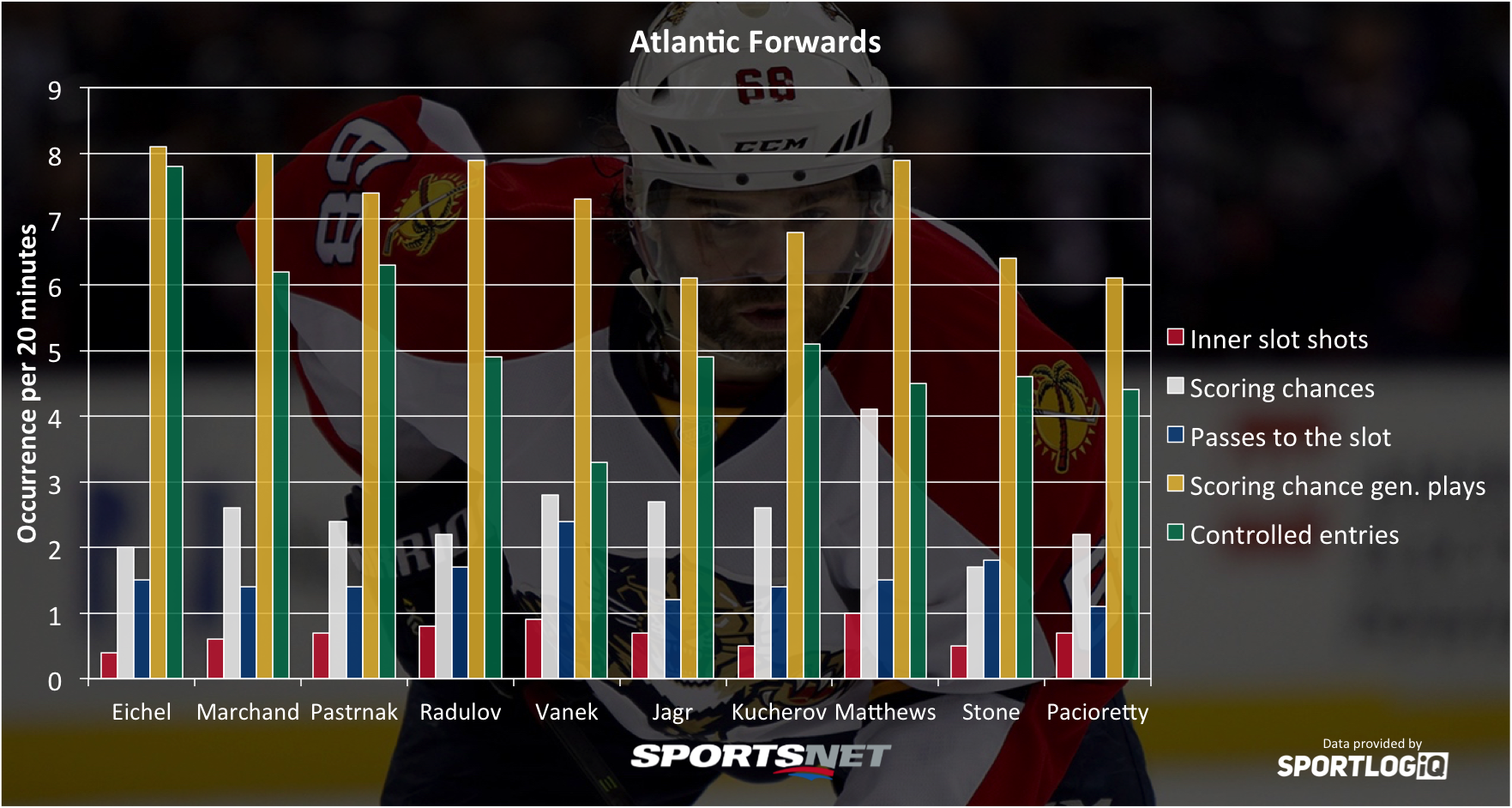 The most shocking thing in the Atlantic Division this season has been the resurgence of Thomas Vanek. He absolutely deserves an All-Star nod, and it's a shame he didn't get one for real. He is a one-zone player for the most part, but if he were to play with a transition beast like Jack Eichel, he'd look excellent during 3-on-3 hockey, so we'll put them together.
He would probably have zero interest in another All-Star appearance, but based on his play so far—not to mention the fact he's leading the Panthers in even-strength goal differential—we'd want Jaromir Jagr. How cool would it be to play him alongside Auston Matthews?
Jagr is probably a good comparable for Matthews in terms of style, with both players using their strength and stickhandling to create chances. That would be fun to see.
Rounding out the forwards, we would put one of the best play-makers in Alexander Radulov with one of the best scorers and transition players in Brad Marchand. Strength and speed together could be magical.
—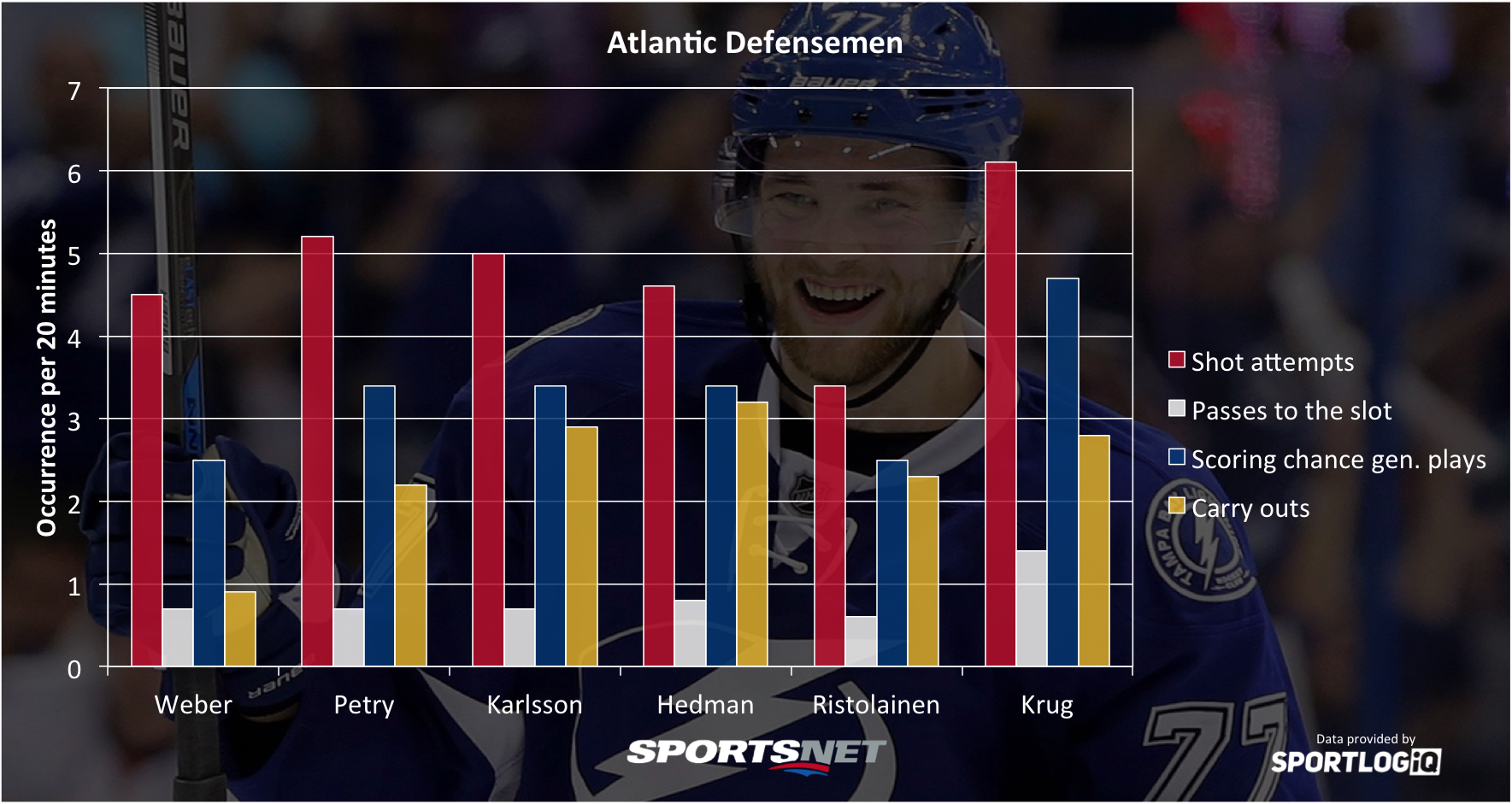 The nice thing here is that three defencemen stand out quite easily from the others, two of which are from teams we need a representative from.
Erik Karlsson, Victor Hedman, and Torey Krug are the best bets here. They're all dynamic, high-event players, and you don't need shot blocking in the All-Star game. (Sorry, Shea.)
As far as goaltenders are concerned, Carey Price is a lock due to being voted in as team captain. The other goaltender we'd bring in is Roberto Luongo. At 37 years old, this might be Luongo's last great season, and he has been great on a team decimated by injuries.
—
Based on all of the above, here are the final rosters for the Eastern Conference Analytics All-Star squads: