Connor McDavid, the consensus No. 1 overall prospect available in the 2015 NHL Draft, is that rare generational talent who's tough to put into words.
So instead, we'll let his countless career accomplishments do the talking.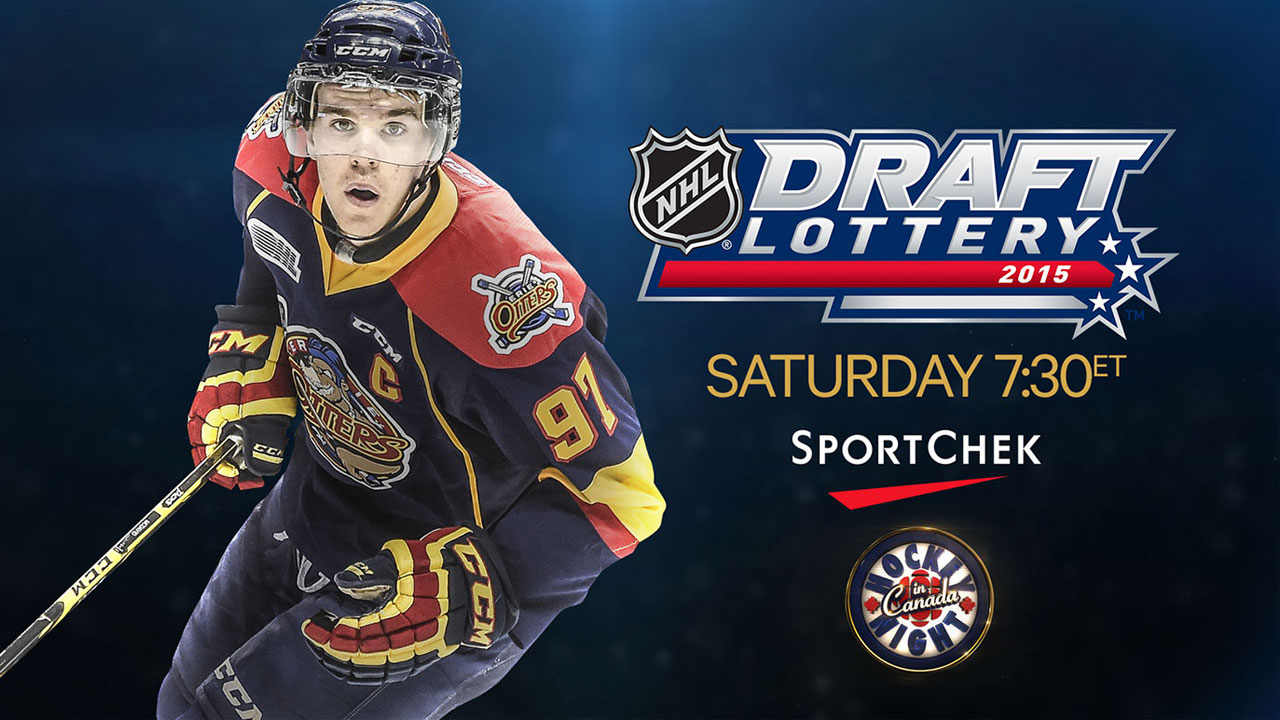 We put together a list of some of The Next One's greatest hockey accomplishments, plus some fun highlights mixed in:
• Named Greater Toronto Hockey League (GTHL) Player of the Year after recording 33 goals and 39 assists for 72 points in 33 games during the 2011-12 season with the Toronto Marlboros.
• Granted exceptional player status by Hockey Canada and the Ontario Hockey League in order to enter the 2012 OHL draft a year early at age 15, and was drafted No. 1 overall by the Erie Otters in the OHL Priority Selection Draft. He became the third player to receive this status since the rule's creation in 2005. (The others were John Tavares in 2005 and Aaron Ekblad in 2011).
• McDavid is part of what could be one of the best sports rivalries since the Crosby-Ovechkin debate:
• McDavid wasted no time making his mark in the OHL. His time with the Otters began with a 15-game point streak (starting in his second game). His incredible start to the season earned him Rookie of the Month honours for October and November.
• He doesn't just score a lot of goals. He makes a mean assist, too, like this no-look pass:
• Named OHL Rookie of the Year for the 2012-13 season. He was the third player to get this honour after being granted exceptional player status. (The other two, again, were Tavares and Ekblad.)
• Led the 2013 IIHF World U18 Championship in goals and points, and earned a gold medal with Canada in his first IIHF tournament.
• But can he dangle? Oh, he dangle:
• Was named the OHL's most sportsmanlike player for the 2013-14 season.
• Became captain of the Otters prior to the 2014-15 season.
• If he can't get around you, he'll just have to go through you:
• Won gold as alternate captain with Team Canada at the 2015 World Junior Championship. (He also played for Team Canada when they finished fourth in 2014.)
• The Erie Otters just swept the London Knights in the second round of the OHL playoffs, taking McDavid and the Otters one step closer to winning the coveted Memorial Cup. In Game 2 of the series, McDavid scored a whopping five goals, setting a franchise record.
• He's not just a good hockey player. He's also a good person:
• McDavid recently had a 27-game point streak. (It was the longest since Tavares' 27-game point streak in 2007-08.)
• If his garage walls could talk, well, they'd have some complaining to do:
• McDavid grew up in Newmarket, Ont., and was a Maple Leafs fan as a kid. When asked by Toronto Sun columnist Mike Zeisberger what he would think about playing for his hometown team, McDavid said, "Playing for the Leafs would be a dream come true. I can't help it — I've cheered for them since I was a kid."