There were some notable players omitted from Team North America's initial 16-man World Cup of Hockey roster that was announced Wednesday including Alex Galchenyuk, Ryan Nugent-Hopkins, Max Domi, Jacob Trouba and Shayne Gostisbehere.
One name flying under the radar, however, is the projected top pick at the 2016 NHL Draft: Auston Matthews.
"We're not ruling him out," North American co-GM Peter Chiarelli told Prime Time Sports Thursday. "He's right in that next group."
Matthews is in the midst of an impressive campaign playing on Zurich in the Swiss league. The 18-year-old Scottsdale, Ari., native has 25 goals and 47 points in 36 games playing under former NHL coach Marc Crawford.
"He's a terrific player and he wouldn't miss a beat playing with us," Chiarelli said before explaining Matthews is far from a lock to make the final roster. "It's tough for us as a group to get by the fact that he will not have any NHL competition [before the deadline]. That's an obstacle that will be there."
Teams have until June 1 to finalize their full 23-man rosters.
Chiarelli added that should Matthews represent the United States at the upcoming World Championships, his performance there could impact whether or not he cracks the young guns roster.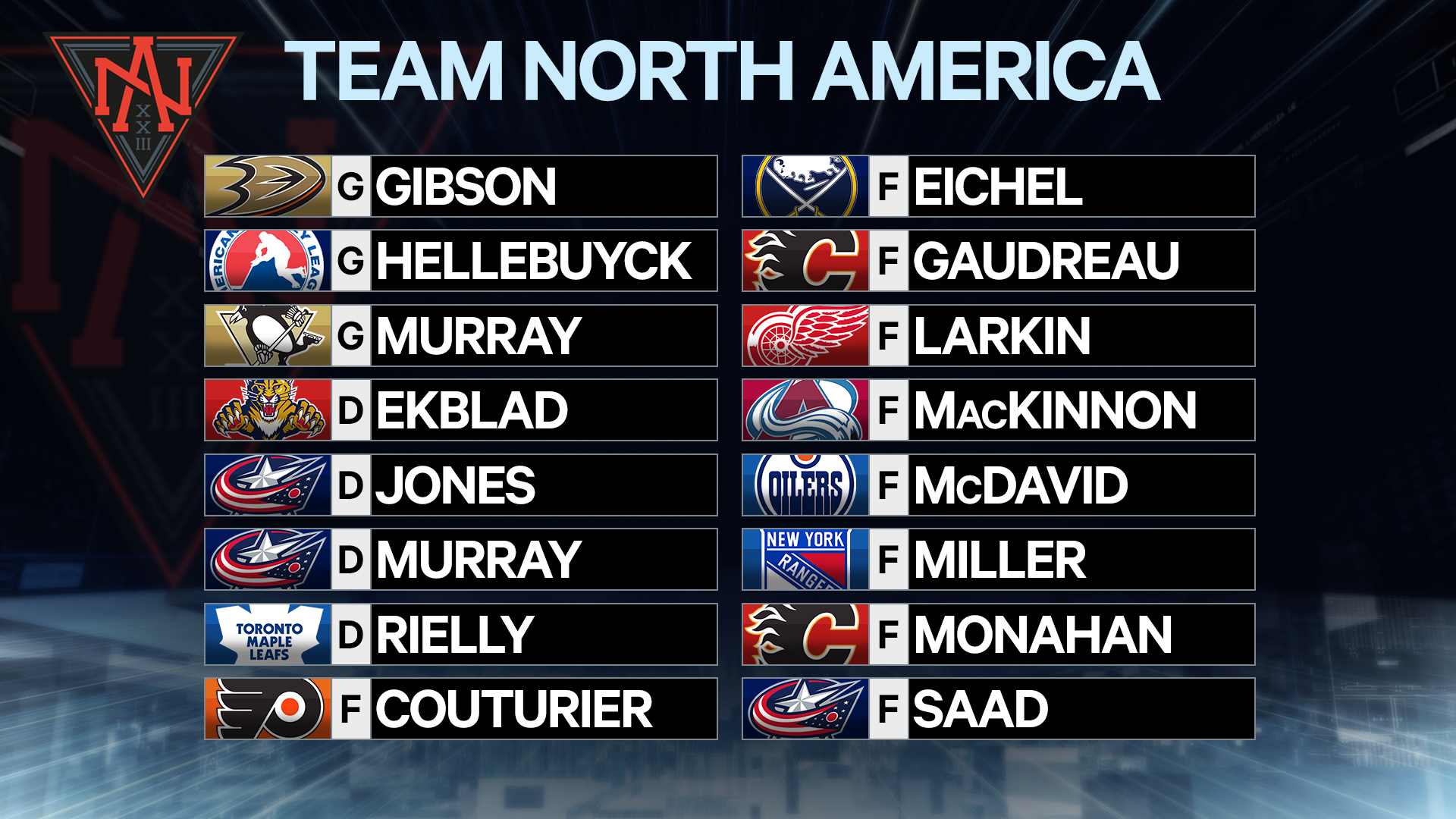 Chiarelli was candid when discussing how his young group could potentially struggle in certain areas of the ice during the tournament. While skill and scoring ability will be plentiful, Chiarelli admitted the roster won't have too many quality two-way forwards. He also said the Team North America coaching staff – led by his Edmonton Oilers bench boss Todd McLellan – won't try to mould this group's game plan after a veteran team Canada, the likely tournament favourites after winning gold at the 2014 Olympics.
"The challenge will be to play like they have the well-rounded games and not just generate chances…We don't have the Doughtys, the Toews. We've got talented guys but that Sochi team did everything right all the time…We're not going to be as [physically] strong as the other teams."